Explosive Fights, Crumbling Marriages & Cheating In Dramatic 'Real Housewives of Potomac' Season 5 Trailer!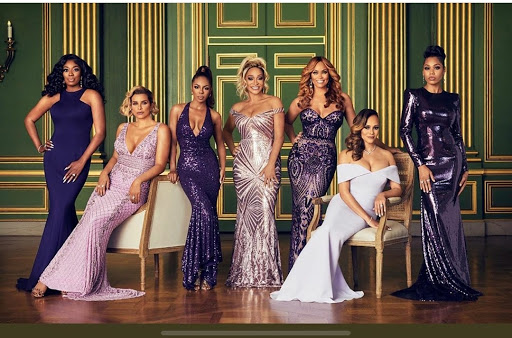 The Real Housewives of Potomac is back and better than ever with an all-new season premiering May 3. In the words of Mrs. Karen Huger, "Five years, boo boo, and we going STRONG."
Real Housewives of Potomac familiar faces — Gizelle Bryant, Karen Huger, Ashley Darby, Robyn Dixon, Monique Samuels and Candiace Dillard Bassett are all returning for season five. Additionally, we're also treated to a fresh face, Dr. Wendy Osefo.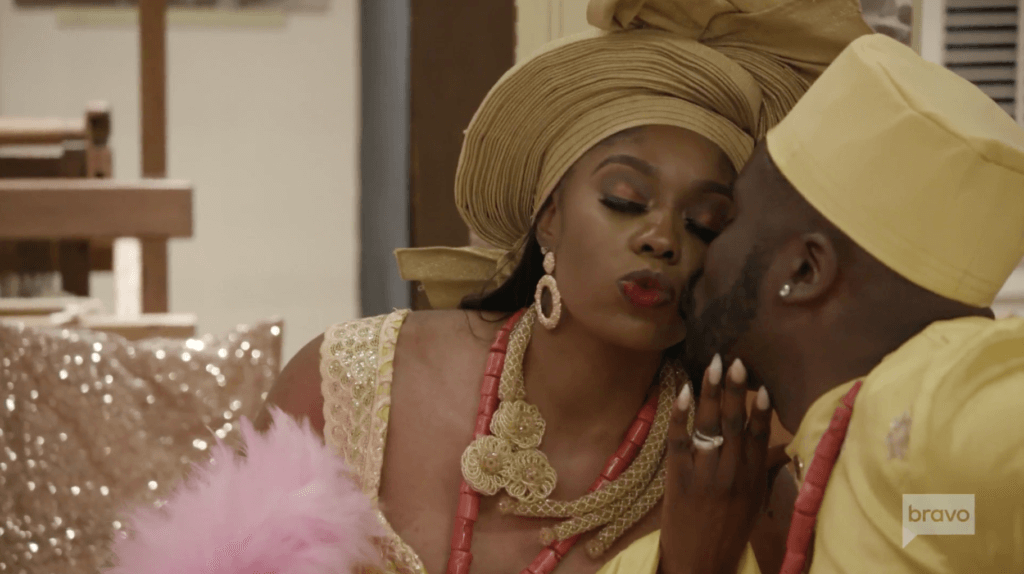 Dr. Wendy Osefo is a Nigerian-American political analyst, professor, entrepreneur, wife and mother of three who commands RESPECT. One can gather this when Wendy is seen in the trailer right out of the gate demanding that Ashley come correct and address her properly. Yes, ma'am Dr. Wendy.
Monique Samuels vs. Candiace Dillard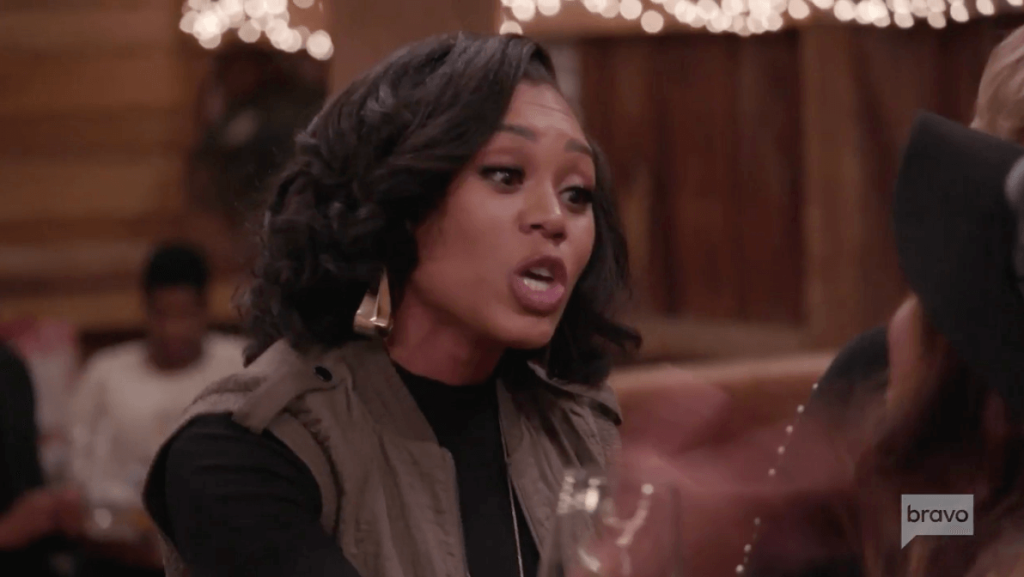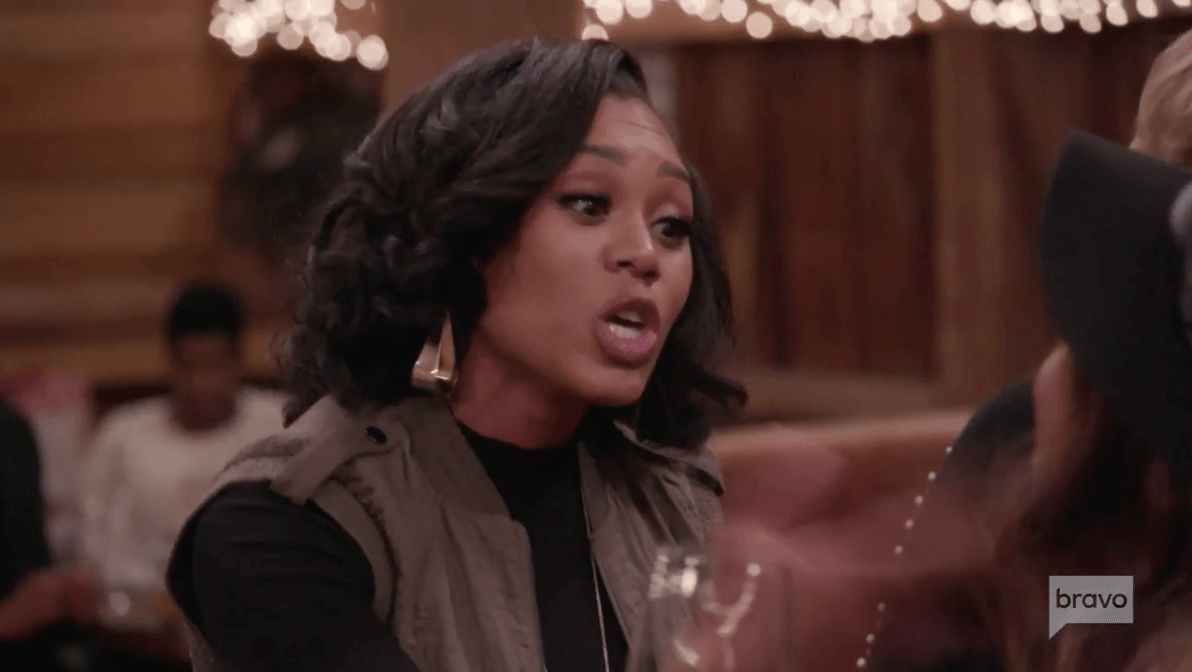 The most explosive clip involves, Monique Samuels and Candiace Dillard as they engage in a verbal altercation that quickly turned violent. We now know that the October altercation resulted in assault charges being filed by both parties. Fortunately for both ladies, all charges were later dismissed.
READ ALSO: Candiace Dillard Cried After Bravo Refused to Ban Monique Samuels From Cast Events! (EXCLUSIVE)
As reported, Candiace Dillard, 33, initiated the fight with Monique Samuels' during a heated fight — and Monique responded by grabbing Candiace by the hair and slamming her face on a table. 
Gizelle Bryant & Jamal Bryant Dating Woes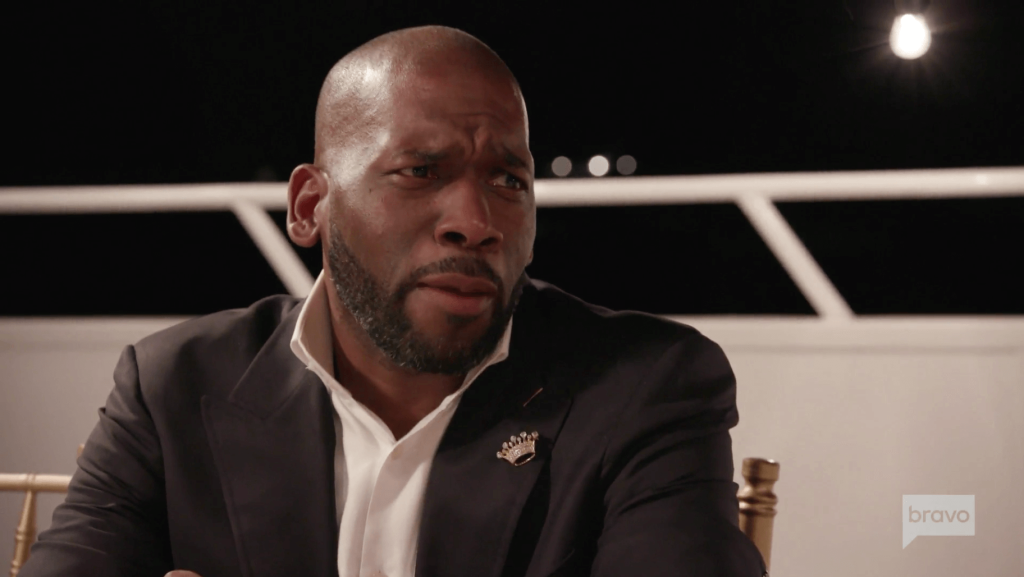 By now I'm sure we all know that Gizelle Bryant is acclimating to a new life with an old flame… her ex-husband, Reverend Jamal Bryant. I think what does come as news to everyone, however, is the fact that it's taking their three daughters Grace, Angel and Adore some time to come on board with the idea. In the trailer we are privy to a conversation between Gizelle and one of her daughters. When asked if she's annoyed by Gizelle Bryant and her father she gives a resounding "yeah."
EXCLUSIVE: Monique Samuels Quitting 'RHOP' & Skips Cast Trip To Portugal After Fight With Candiace Dillard!
Robyn Dixon & Juan Working On their Relationship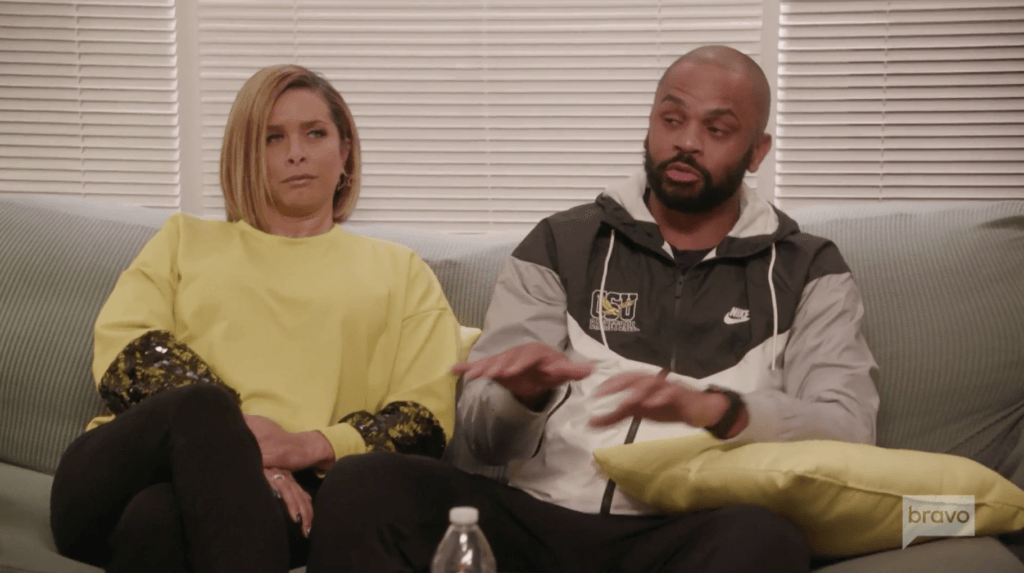 Speaking of old flames, it appears church bells are ringing yet again for Robyn Dixon and her ex-husband and former basketball player turned coach Juan Dixon. The couple became re-engaged in December but rest assured, they're not riding off into the sunset just yet. The pair are seen in what appears to be a couples counseling session with Juan demanding that Robyn Dixon not pretend like their marriage was "awesome" the first time around. YIKES.
READ ALSO: Candiace Dillard Refused Mediation To Resolve Assault Case With Monique Samuels & Now She's Facing Jail Time!
Karen Huger's Marriage On the Rocks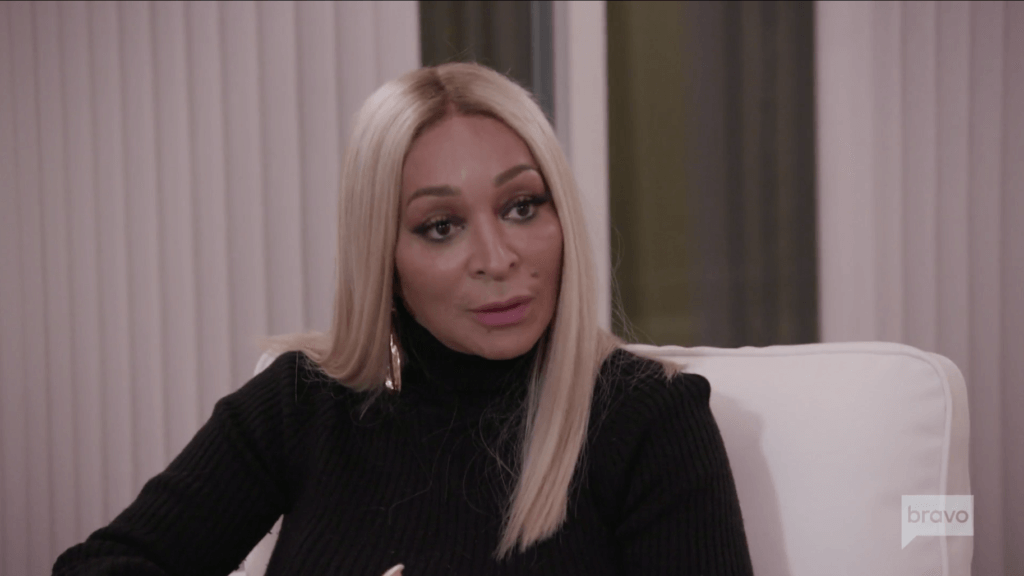 Trouble is also brewing for Karen Huger and her husband of 23 years, Ray Huger. When asked if he is still in love with Karen, he responds that "over time things change." I can't help but wonder if the rumored Mr. Blue Eyes or the looming back tax issues have anything to do with his newfound feelings or lack thereof rather.
Ashley Darby's Husband Cheating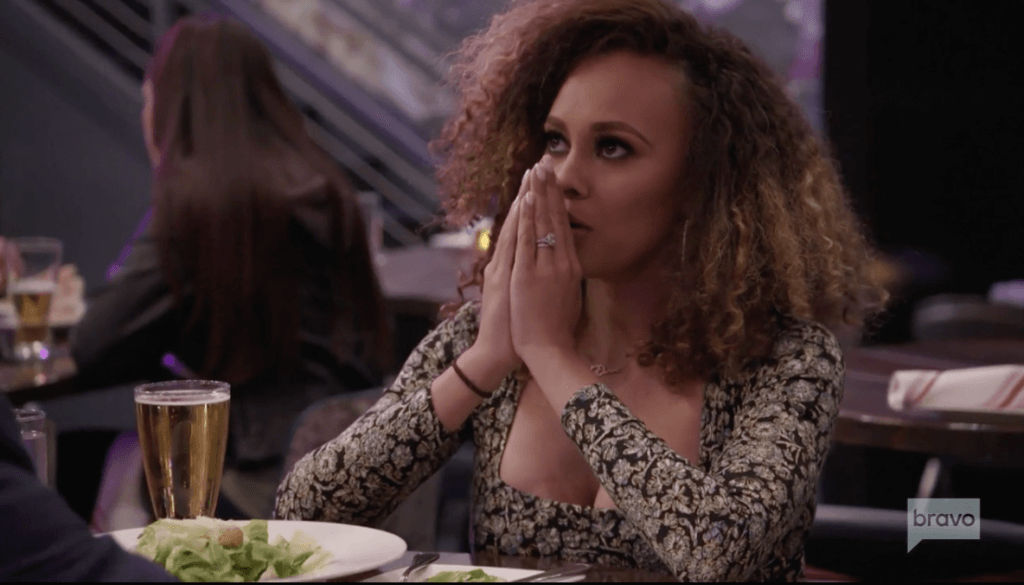 Ashley Darby is adjusting to life as a new mom while also trying to stay one step ahead of her husband, Michael Darby and all of his antics. This time he appears to have landed himself squarely in the middle of a stripper scandal. In the trailer we see him admitting to his wife and the mother of his son "we ended up going back to a hotel." Surprise, surprise.
And it wouldn't be a Bravo show without a dramatic scene involving a pregnancy test. This time it's Candiace Dillard holding the pee stick. Are she and husband Chris Bassett trying to expand their party of two or is this more of what one would call "a pregnancy scare?"
Press play below to watch the explosive Real Housewives of Potomac season 5 trailer.
The Real Housewives of Potomac season five premieres Sunday, May 3 at 8:00 p.m. ET. Be sure to tune in. Rest assured your girl will be ready to serve some piping hot tea with the recaps to come. God Bless!
Stay Connected With All About The Tea: Twitter Ι Instagram Ι YouTube
Amanda Byerly focuses on Reality TV recaps for All About The Tea. Amanda is a 30-year-old wife, mother and self-proclaimed Bravo TV junkie. When she's not watching Bravo, she's writing about it, reading about it, or listening to podcasts about it. "I get by with a little help from Bravo TV."