EXCLUSIVE: Candiace Dillard Suffers Tantrum After Karen Huger Refused To Take Sides In Epic Feud With Monique Samuels!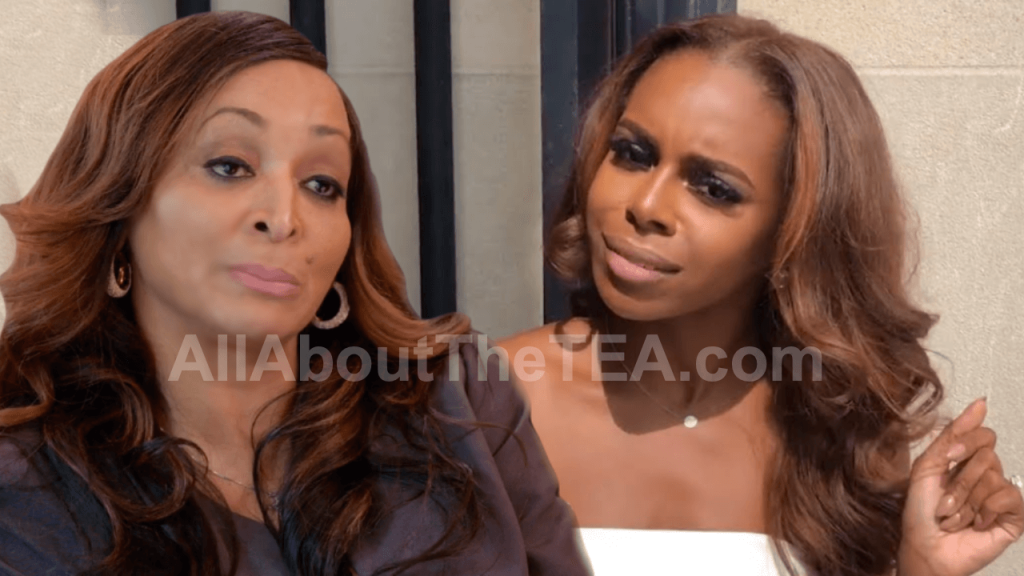 Karen Huger and Candiace Dillard's friendship is on shaky ground after the Grand Dame of Potomac remained neutral in the heated feud between Monique Samuels and Candiace, AllAboutTheTEA.com can confirm.
As fans know, Monique Samuels, 36, and Candiace Dillard, 33, are at war after they had an explosive fight on October 16, 2019 while filming a cast event for the upcoming season of The Real Housewives of Potomac. The incident led to second-degree assault charges being filed by both parties that was later dropped by the District Court of Montgomery County.
READ ALSO: Candiace Dillard Refused Mediation To Resolve Assault Case With Monique Samuels & Now She's Facing Jail Time!
As exclusively reported, Candiace Dillard demanded Truly Original (the company that produces RHOP) ban Monique Samuels from attending future cast events. However, RHOP production rebuffed Candiace's ultimatum. 
"Production had several meetings to review the situation. The fact that Candiace ran to the police and refused to mediate the problem with Monique was a huge turn off to the team." A source told AllAboutTheTEA.com. "As a collective, they decided Monique would not be banned since Candiace started the fight."
READ ALSO: Candiace Dillard Cried After Bravo Refused to Ban Monique Samuels From Cast Events!
Additionally, Candiace swayed Gizelle Bryant and Robyn Dixon to not film with Monique in an alleged plot to oust the mom of three from the Bravo reality series. And she tried to do the same with Karen Huger.
An insider revealed exclusively to AllAboutTheTEA.com that Candiace Dillard tried to force Karen Huger to pick a side in the rivalry.
"Karen [Huger] was instructed point blank by Candiace not to film with Monique. She told Karen, 'It's her or me…pick a side!'"
However, unlike Gizelle Bryant and Robyn Dixon — Karen Huger did not fall in line with Candiace's demands and as a result — Candiace suffered a major temper tantrum. 
"Karen refused to pick a side in this mess. She thinks that's childish but Candiace took that to mean that she's team Monique and lashed out at Karen." said the source.
According to a rock solid source," Candiace uses her friends as possessions."
"Karen has tried everything to force the peace but Candiace blew up and accused Karen of being a bad friend and playing the middle for remaining friends with Monique." The source added. "Karen feels it's a lost cause."
EXCLUSIVE: Monique Samuels Quitting 'RHOP' & Skips Cast Trip To Portugal After Fight With Candiace Dillard!
As exclusively reported, Monique Samuels "wants to quit and be off the show," after the physical altercation with Candiace and has lost trust in some of her Real Housewives of Potomac cast members.
Real Housewives of Potomac season 5 premieres Spring 2020.
Stay Connected With All About The Tea: Twitter Ι Instagram Ι YouTube