Sister Wives
'Sister Wives' Christine Brown Mom-Shamed For Her Messy House!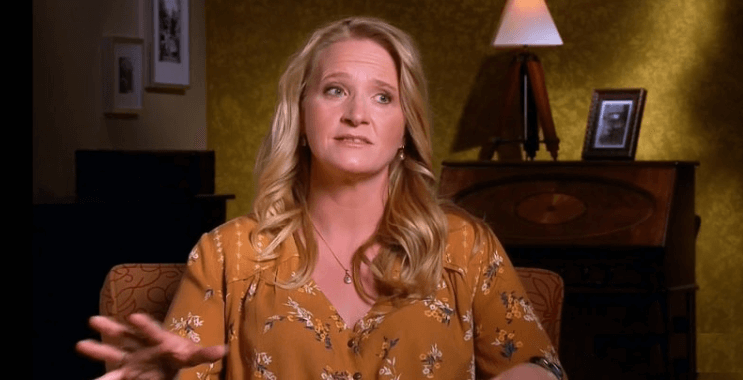 Christine Brown gave Sister Wives fans a glimpse of her home and many are shaming the mom of six for being messy and unorganized.
The Sister Wives star recently posted photos of a home project that involves organizing her mud room but the clutter is all fans were focused on.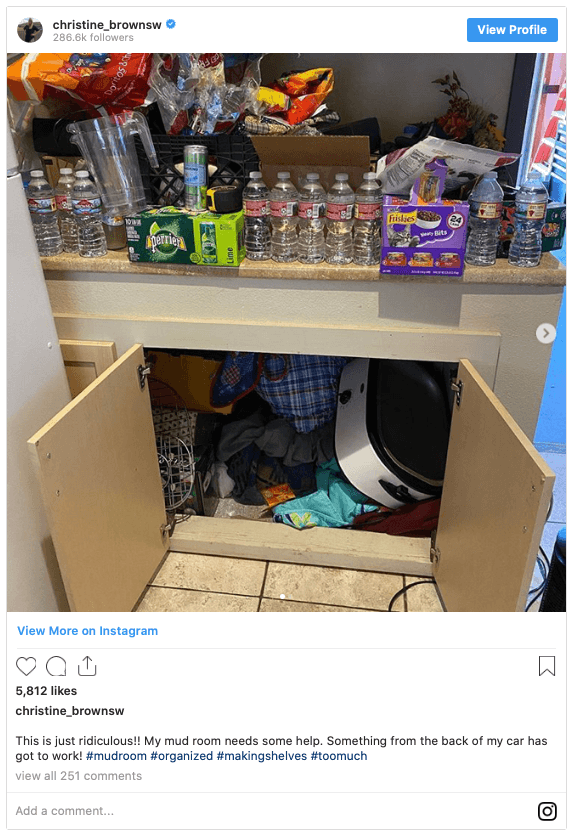 One fan wrote, "Your house is a mess much like your life and marriage. You need to clean that house."
Another person replied, "Who throws towels and a crock pot in the same cabinet? No wonder you can't find anything."
Someone else commented, "I can only imagine what the rest of your house looks and smells like. Ew."
A fourth person pointed out, "This just boils down to laziness especially since you have so much help around you. No wonder Kody barely pays you any attention."
Another critic shared, "There is no excuse for this. Why would you post this."
The harshest criticism was about her polygamous lifestyle, "The clutter in your mud room is projecting the chaos in your life. Plural marriage is a sin and you're going to hell." Another person posted.
READ ALSO: 'Sister Wives' Recap: Robyn Goes Off On Kody Over Lowering the Price of Their Vegas Homes!
In a second photo shared by Christine Brown, the back of her car was loaded with various DIY organization items to tackle her project.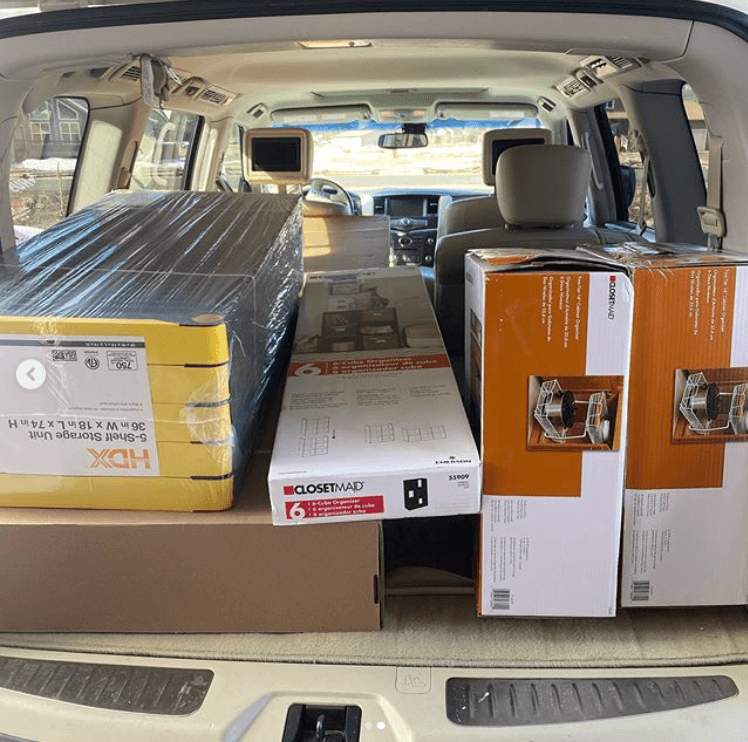 As Sister Wives fans know, the family's move to Flagstaff, Arizona has sent the whole family into an emotional tailspin. And Christine has been the most vocal about the fallout on the wives and their kids. 
Christine recently lashed out on social media — accusing TLC of editing her to look irrational on the reality series.
"My bratty reaction just makes me cringe. I said very very logical things but…I'm not bad, just edited that way." The tweet was accompanied by a picture of Jessica Rabbit that read, "I'm not bad, just drawn that way." She tweeted on January 26.
READ ALSO: 'Sister Wives' The Browns Sell All Their Vegas Homes After Major Price Cuts & Kody Buys Robyn $900K House!
Christine Brown is referencing a recent episode where she shared disapproval of Kody Brown's plan to build a polygamous palace to house his four wives under one roof. Christine feels the one-house build is an intimacy killer and wants full autonomy to get touchy feely with Kody. "We couldn't be physically affectionate with each other except for in our rooms, our bedrooms. Every wife deserves to be loved in her kitchen, and her living room, and wherever, outside. You could never really be an intimate couple, because there was always a chance that another wife could and would and did walk in at any time."  Christine said in a talking head confessional. She stressed that living in the same house puts the "kibosh on intimacy," Christine said during the episode. She's fearful that another wife "could and would and did walk-in". 
Sister Wives airs Sundays, at 10:00 p.m. ET, on TLC.
Stay Connected With All About The Tea: Twitter Ι Instagram Ι YouTube