Kelly Dodd is being slammed for posting a photo with Donald Trump Jr. on Instagram.
Real Housewives of Orange County star posted the photos from Fox News personality Jesse Watters' wedding to his fiancée, Emma, at the Ritz-Carlson Resort in Naples, Florida, where she posed with her Fox News correspondent fiancé, Rick Leventhal, as well as Donald Trump's two sons, Donald Trump Jr. and Eric Trump. Also in the photos was Eric's wife, Lara, and Donald's former Fox News host girlfriend, Kimberly Guilfoyle. "Beautiful wedding with an impressive guest list," she orginally captioned the post.
The backlash was immediate and harsh as fans blasted the Real Housewives of Orange County star for aligning herself with members of the Trump family.
"The trumps? Wtf kelly!!" one person commented, while others offered similar sentiments: "Nooooo not the trump's. no no no."
"Well I always pulled for you .. until this pic.." another person commented. "No longer interested in OC."
"Ugh your a deplorable… was trying to like you but no," another Bravo fan wrote, while someone else proclaimed that Dodd's photo with the Trump brothers "just broke my heart."
Kelly Dodd received support from fellow Real Housewives of Orange County costar Emily Simpson.
"You look gorgeous! And I always thought Shane resembled Donald Trump Jr," Emily Simpson wrote, while ex cast member Gretchen Rossi said, "You look stunning in that dress."
After she was dragged for the photo, Kelly Dodd changed the caption on the controversial post to read, "Beautiful wedding with an impressive guest list.. OBTW, I AM NOT AT ALL POLITICAL .. I love everyone stay positive."
But the shady behavior triggered fans to call out the Real Housewives of Orange County diva even more.
"Can't post a pic of a political family say you're not political and not expect a reaction and comments to match," someone explained.
"Sorry Kelly. If you keep the company of criminals, dictator wannabes, obstruction of justice, lawlessness, hateful decisiveness, dishonesty, zero morals, Putin Puppets….don't expect the love," another person wrote.
As fans know, Kelly Dodd is no stranger to controversy. Her Bravo ride has been tainted by unhinged outbursts, about-face apologies and cast feuds.  
Kelly Dodd Banned From Daughter's School For Fighting
In September 2015, Heidi Caldwell and Kelly Dodd both attended a back-to-school night at Our Lady Queen of Angels in Newport Beach — where their kids attended school together. The ladies have bad blood between them because Heidi was dating Kelly's ex-fiance, Jeff Caldwell at the time — so tensions ran over when they saw each other at the school event. They got into a heated verbal exchange about fake designer bags and insulting appearances — that turned physical and Heidi suffered severe injuries. In another incident, Kelly tried to run Heidi off the road.
After the attack, Heidi Caldwell was left bloody and bruised with internal injuries, AllAboutTheTEA.com can confirm.The police were called to the scene, Kelly was taken into custody, and the court issued Heidi a restraining order against the reality hot head.
Kelly Dodd Pushed Her Mother Down Stairs
As AllAboutTheTEA.com exclusively reported, Kelly Dodd pushed her mother down a flight of stairs and routinely abused her mother while they lived together in Newport Beach. According to Heidi, Kelly's ex, Jeff Caldwell witnessed the horrific stair pushing incident. And Kelly's younger brother, Eric Meza, documented their mother speaking about the elder abuse in a revealing video recording. Press play below to watch.
Kelly Dodd Beats Up Her Exes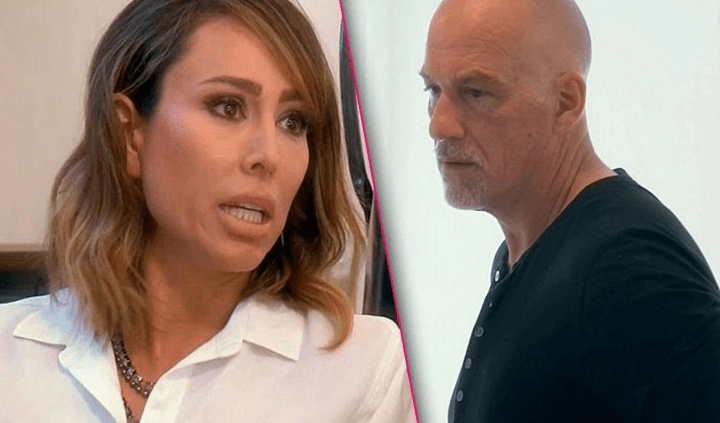 Kelly Dodd and Michael Dodd
In July 2014, Kelly Dodd was arrested and charged with Domestic Battery for beating up her ex-husband, Michael Dodd, who she severely injured. Michael requested a protective order on July 11, asking to have "no personal, electronic, telephonic or written contact," with his then wife. "Kelly Denise Dodd did willfully and unlawfully inflict corporal injury resulting in a traumatic condition upon [Michael Dodd], who was the spouse of the defendant," court documents obtained by AllAboutTheTEA.com reveal. Michael Dodd's face was so badly beaten that he couldn't leave the house for over a week and he was tortured in that marriage.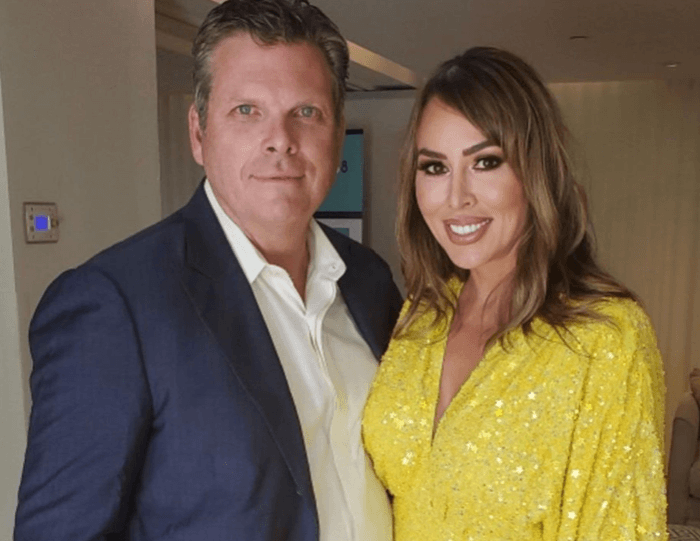 Dr. Brian Reagan and Kelly Dodd
As exclusively reported, Kelly Dodd's ex-boyfriend, Dr. Brian Reagan, broke up with The Real Housewives of Orange County star after enduring emotional and physical abuse at the hands of the reality diva. Additionally, Kelly cheated on the plastic surgeon, AllAboutTheTEA.com can exclusively confirm.
Kelly Dodd's Violent Bar Brawl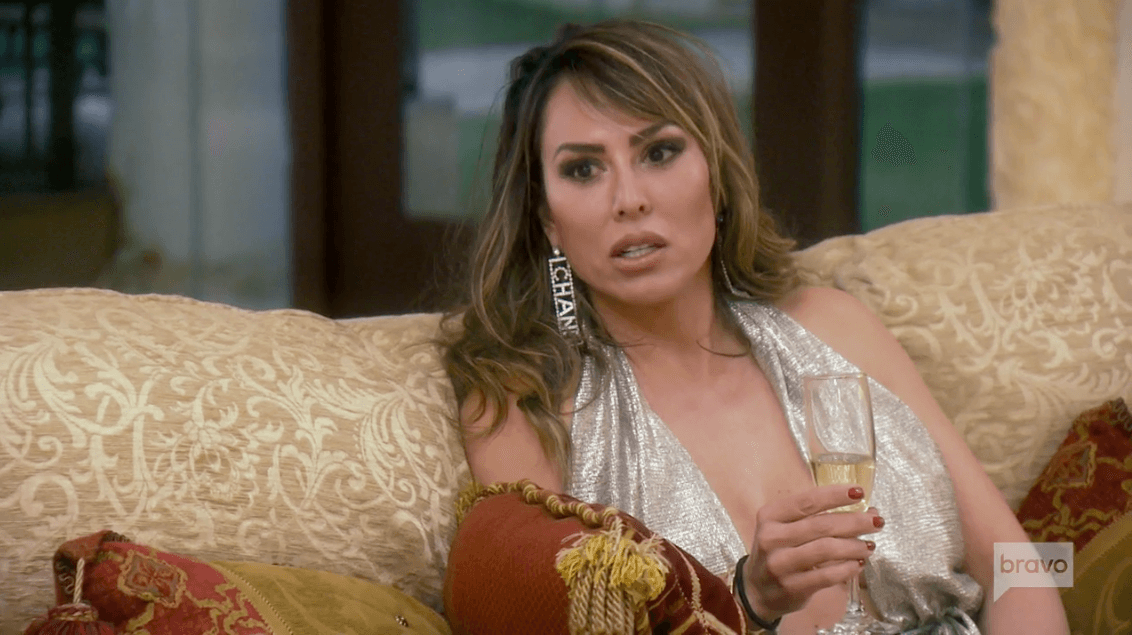 As reported, Kelly Dodd will be exposed as a bar brawler in season 14, after violently attacking a woman back in February. AllAboutTheTea.com spoke exclusively to a source close to the victim and was informed that Kelly badly injured the woman during a vicious attack at a San Diego bar. The woman's injuries include: rotator cuff injury, hand and shoulder injuries, two compound fractures, severe ligament tears, neck pain, emotional stress and mood swings. The victim has plans to pursue legal action against the reality diva. 
Forced to Anger Management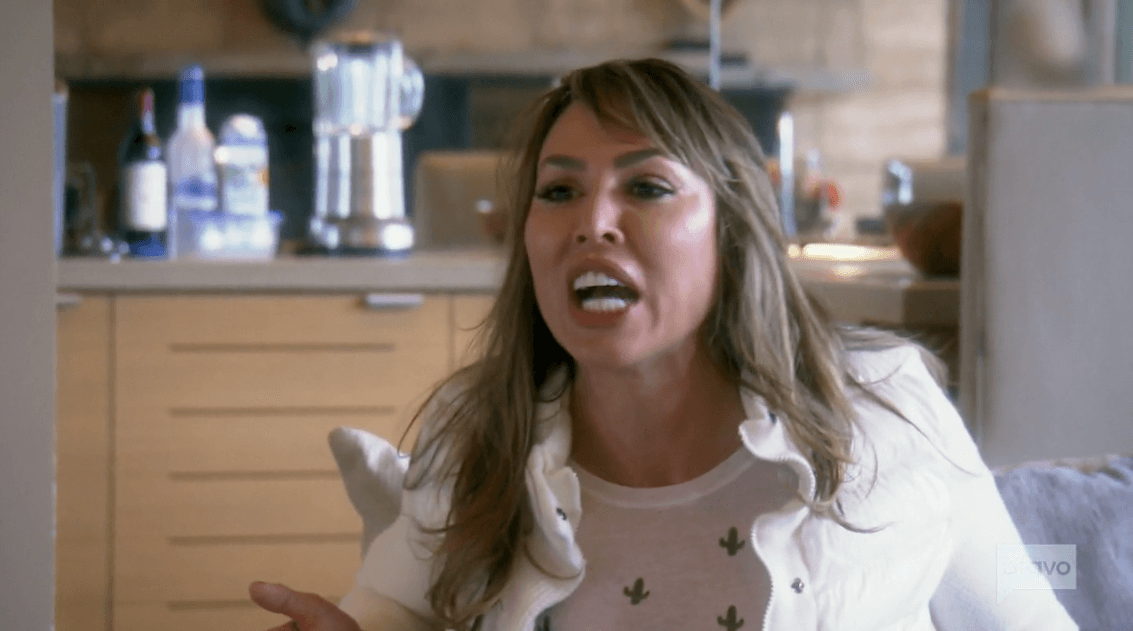 As reported, Bravo forced Kelly into an anger management program after she repeatedly lashed out in anger, in Arizona. Tamra Judge is expected to call out Kelly's fiery temper later in the season. Viewers also watched Kelly Dodd strike Shannon Beador and Gina Kirschenheiter during a cast trip to an Arizona wellness resort — landing Shannon in a local emergency room.
Watch The Real Housewives of Orange County, Tuesday nights at 9 pm, ET, on Bravo. 
Stay Connected With All About The Tea: Twitter Ι Instagram Ι YouTube