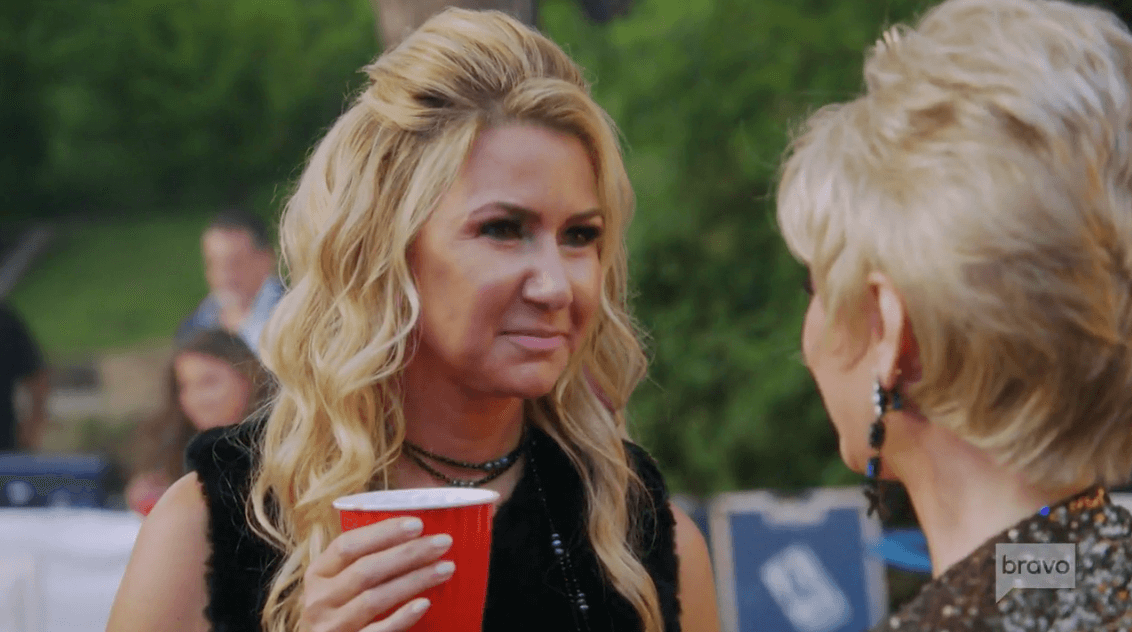 Welcome back to another episode of Real Housewives, Dallas style.
This week's episode of The Real Housewives of Dallas kicks off with Stephanie Hollman and D'Andra Simmons doing a little shopping for Travis', mid-life crisis themed 50th birthday party. Stephanie reveals to D'Andra that Kameron Westcott will be noticeably absent at the party because her daughter just so happens to have a dance recital that same day.
D'Andra Simmons Denies Supporting Anti-Gay & Anti-Jew Pastor Robert Jeffress Despite Being An Active Church Member!
Later on that evening Stephanie and Travis double date with Brandi Redmond and Bryan, for a pre-birthday celebration at none other than the family-friendly dinner and a show restaurant, Medieval Times. In the words of Brandi, "A night of dinner and future diarrhea."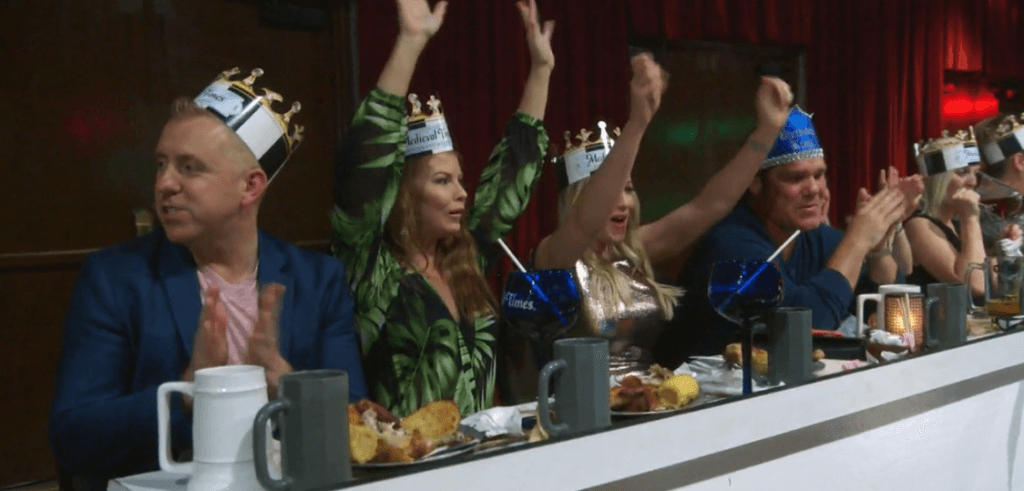 Kameron Westcott and Court take Hilton for a friendly round of archery to get her comfortable with the sport before she jets off to her bougie summer camp. Kameron tries hard to impress Hilton and show her that she can bond with her over sports just like Court does. Kameron's efforts do end up paying off as she starts to find her groove shooting with the bow and Hilton is indeed impressed with Kameron's newly found athleticism. Kameron proves that she might be as good at archery as she is with a game of tit for tat when she admits in her talking head that she probably could make it to both the recital AND Travis' birthday party but she's not going to because she's still annoyed that Stephanie canceled on LeeAnne Locken's shower last minute.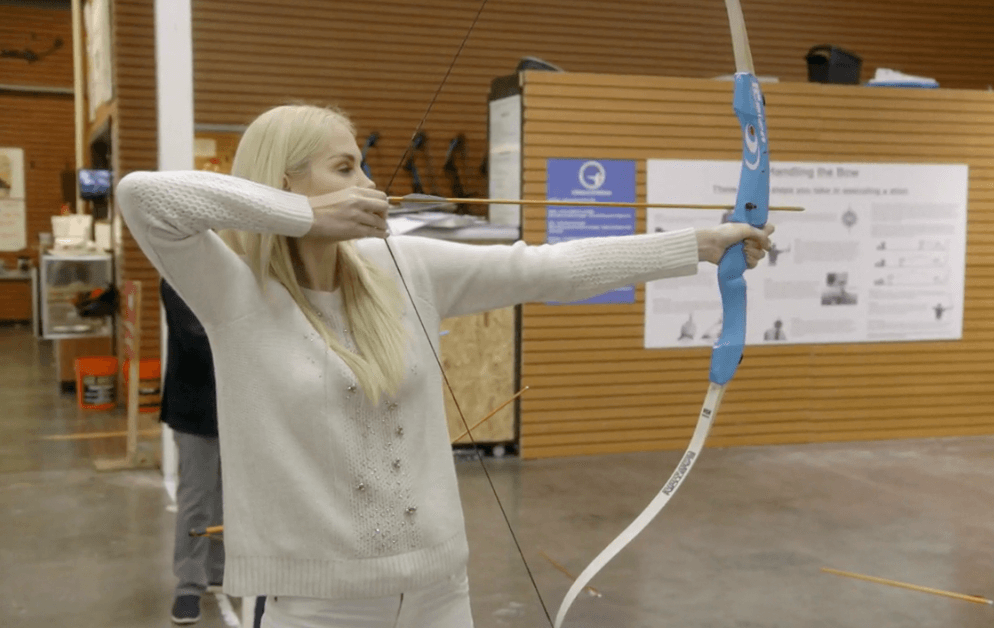 Meanwhile, Kary Brittingham is bonding with her daughter as well at her first-ever photoshoot for her jewelry line. Stephanie Hollman stops by to show her support and model some of the pieces for the website. While Stephanie's there, Kary reveals a bit of information that leaves Stephanie in tears. Kary Brittingham goes on to tell Stephanie that she and Kameron met earlier for an Ozone Therapy session and Kameron confessed to her that she wasn't coming to Travis' birthday.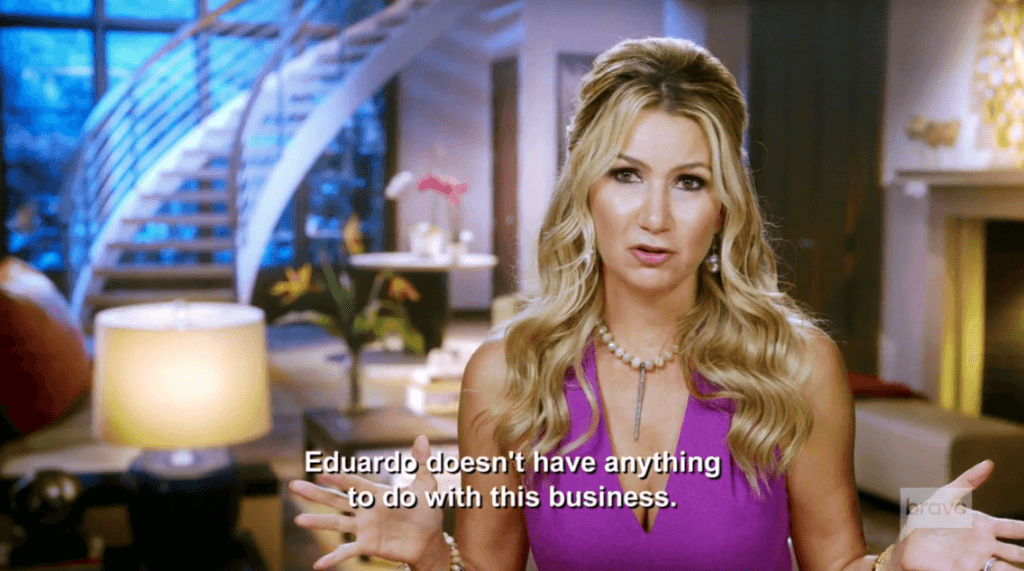 According to Kary Brittingham , Kameron still doesn't feel like Stephanie is making any effort in their friendship. Stephanie admits that she's still just trying to figure out how to have a friendship with Kameron, particularly one where she doesn't feel like she's constantly setting Kameron off. But I have to ask- are all those tears really because of Kameron skipping Travis' birthday party? Or is it because she's secretly not too thrilled to be modeling Kary Brittingham's anal bead necklaces? We may never know.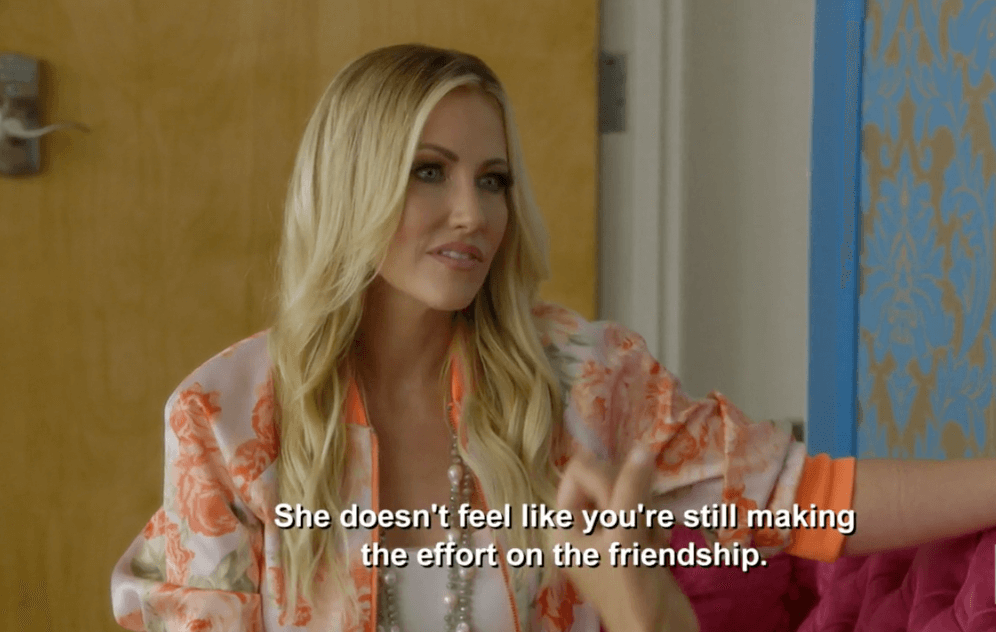 Later Stephanie Hollman has a heart-to-heart with her mother regarding her issues with Kameron. Stephanie confides in her mother that Kameron stirs up deep-rooted insecurities from her past when she and her mom and sister were treated very poorly by an unnamed group of women. She admits that her tendencies to please others and ignore her own feelings are a learned behavior from her mother as she is the same exact way. Stephanie's mother agrees that's probably true but is adamant that Kameron's opinion of Stephanie 100 percent DOES NOT matter and that she's proud that Stephanie's finally putting her foot down and not allowing Kameron to manipulate her anymore.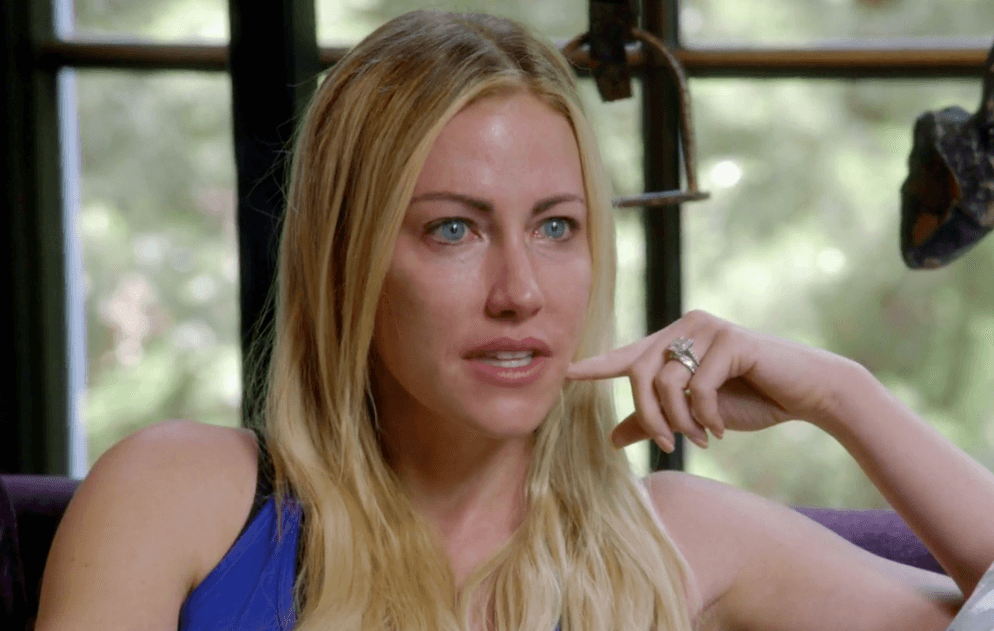 Later, Peggy Bundy Stephanie and Travis are running around getting ready as their luxury home is being transformed into a 50th birthday party fit for a Gucci Mane/King Bee, complete with fireworks, a full bar and tons of food all to the tune of one hundred grand. Who knew there was so much money in lockers?
'RHOD' RECAP: Mama Dee Fed Up With Spoiled Daughter Begging For Money! 'I'm Not A Bank'
Brandi Redmond and her husband arrive dressed as a Playboy Bunny and.. a blue jean baby? Justin Timberlake Denim Diva circa 2001? Honestly, I'm not sure who or what Bryan is supposed to be dressed as. I give up.
Stephanie Hollman takes a moment to catch Brandi up on the Kameron drama and Brandi fills Stephanie in on the situation with Bruin's sibling. Stephanie says they will know more next week regarding whether or not Bruin and the new baby on the way are full or only half-siblings and that actually might make their decision to adopt again somewhat easier. Stephanie offers her support and pledges to be there for Brandi during this difficult time.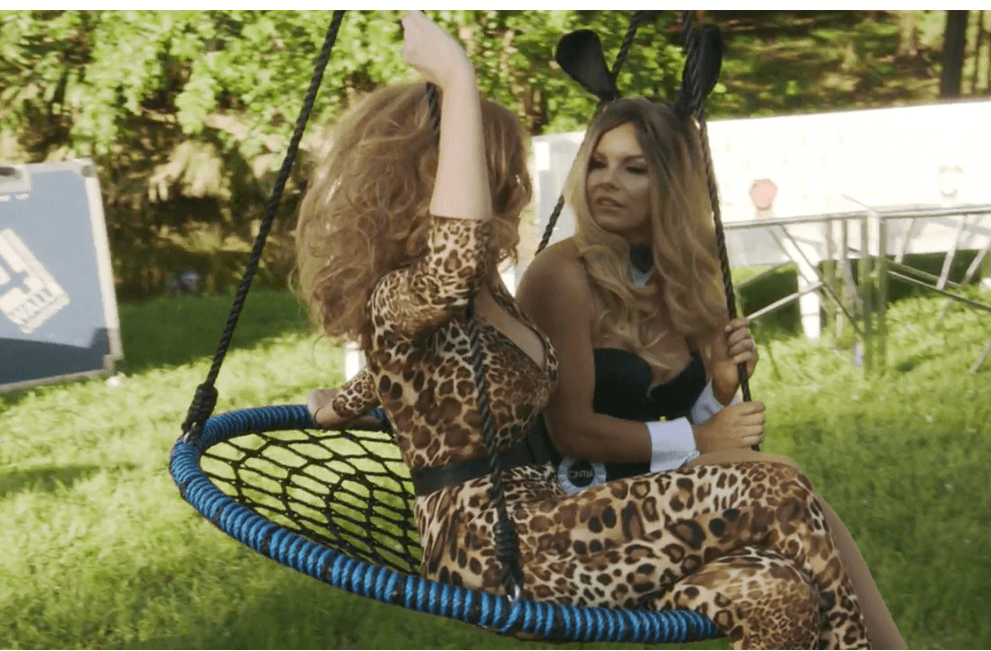 Eduardo and a very tan Kary Brittingham show up to the party dressed as castmembers from The Jersey Shore and LeeAnne shows up as… Leeanne. Per LeeAnne, the wedding stole all of her creativity and she has none left for this party. This does not seem to please the other ladies, especially after dressing as full-on hookers for LeeAnne's bachelorette party. Hands down, title of the best costume of the night goes to D'Andra for coming dressed as none other than her own mother, Mama Dee.
Rumor has it D'Andra stole the wig she's wearing right out of Mama Dee's closet among the other 149 that Mama Dee is hoarding away. The resemblance is striking and it gives Stephanie a genius idea to resolve all of D'Andra's financial woes. According to Stephanie, D'Andra Simmons should just head to the bank right now and take whatever she needs from the family trust. Dare I say Stephanie's idea may be better than any advice businessman Travis gave out.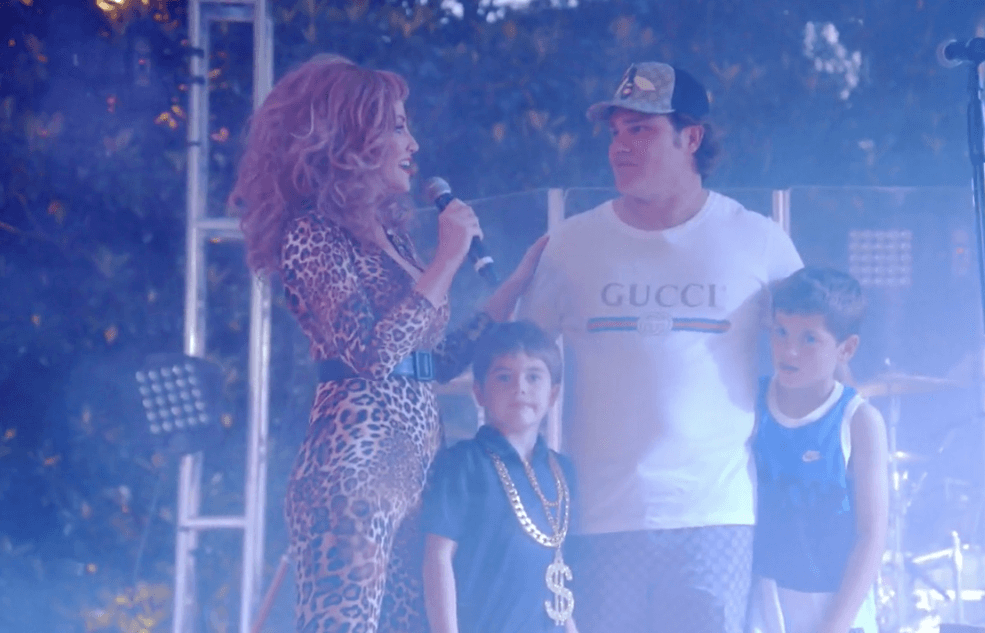 As the night goes on Mama Dee 2.0 TURNS UP for the party and once again, LeeAnne Locken is left to babysit. According to LeeAnne, this kind of behavior is a slippery slope for D'Andra.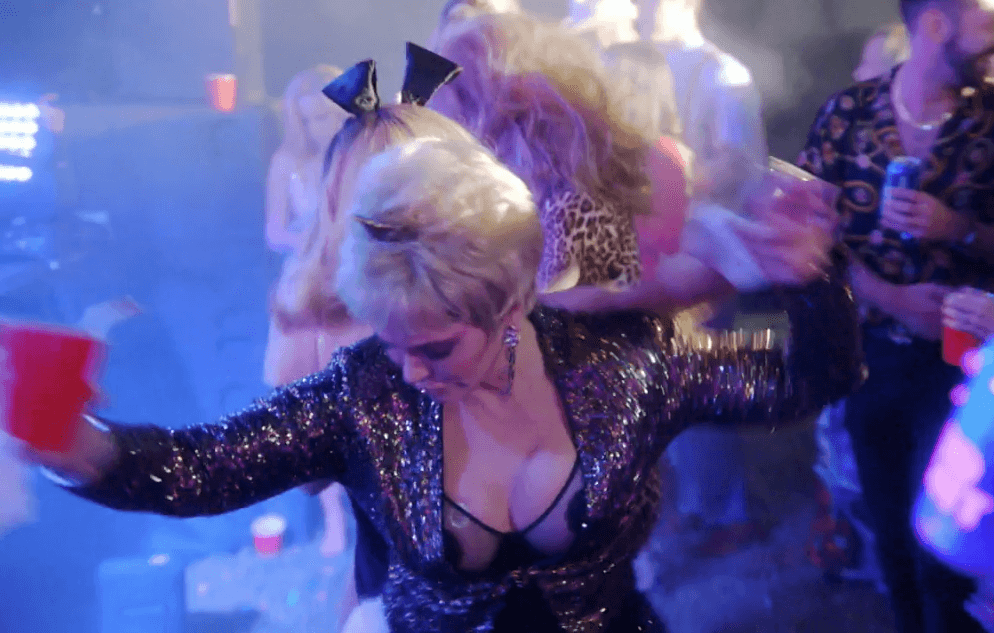 The party wraps with all of the women ripping shots with the birthday boy and celebrating their upcoming trip to Thailand.
This week's episode concludes with the ladies arriving at the airport ready to embark on their Thailand adventure, but not before Court lectures Kameron about not saying anything negative about the king or royal family of Thailand lest she end up in Thailand jail. Oh and also explaining to her what the word "disparage" means. The more you know…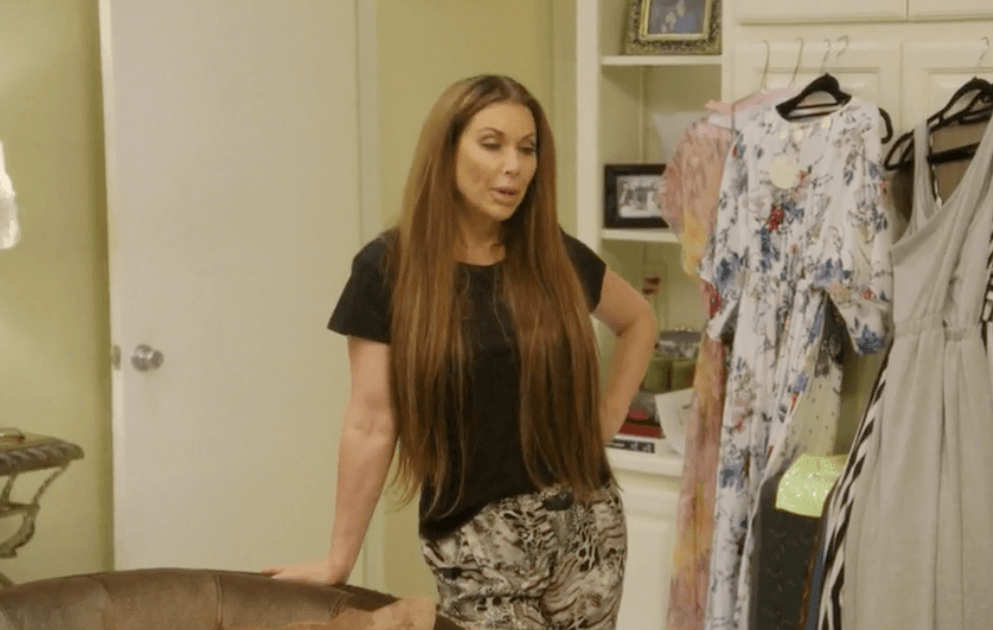 Be sure to tune in next week as the The Real Housewives of Dallas take over beautiful Thailand, and in true Dallas housewife fashion, inevitably end up duking it out as if they're in a barroom brawl at The Round Up.
Stay Connected With All About The Tea: Twitter Ι Instagram Ι YouTube