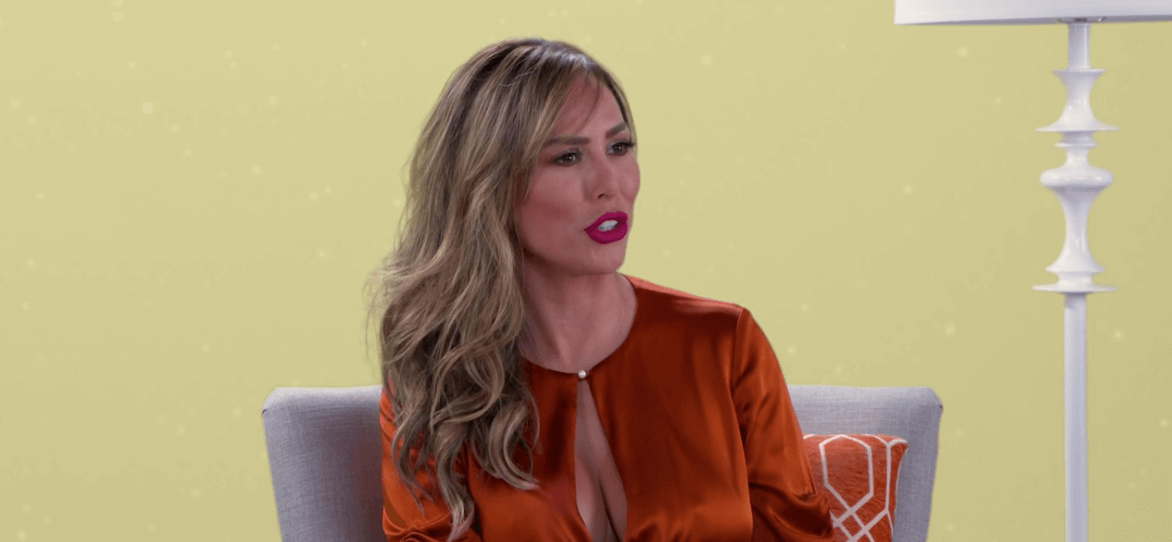 Real Housewives of Orange County star, Kelly Dodd, teamed up with Real Housewives of Beverly Hills alum, Brandi Glanville, on Tuesday night's episode of Watch What Happens Live — and things got messy. 
On Tuesday's episode of Real Housewives of Orange County — the ladies celebrated Vicki Gunvalson's birthday with a dress-up tea party — but Kelly passed on the group invite. Andy Cohen played a clip from the gathering — and Kelly sounded off. 
EXCLUSIVE: Kelly Dodd Banned From Daughter's School Over Violent Fight, She Ran the Victim Off the Road 
"You can't put lipstick on a pig. Sorry!" Kelly shouted, after watching the rewind. 
Kelly Dodd also addressed her snarky exchange with Tamra Judge — and defended her harsh words. Kelly said that she'd rather attend Vicki's funeral than celebrate her birthday — and does not believe that the shot was a low blow. She did characterize Tamra repeating the jab to Vicki as "gaslighting," and called her co-star "an uneducated stupidass" in response to Tamra labeling her a "hoodrat." 
EXCLUSIVE: Bravo Orders Kelly Dodd Into Anger Management After 'Violent' & 'Unhinged' Spa Outburst!
Brandi Glanville's Bravo days are behind her — but that didn't stop her from shading  former co-star, Camille Grammer. A caller asked what Brandi thought of Camille's walk-off during the Season 9 reunion — and Brandi called her "stupid" for stirring up reunion drama.
 "I love her, but she's dumb as [f—k]," Brandi added. 
Read Also: amra Judge Would 'Absolutely' Quit 'RHOC' To Fix Strained Relationship With Estranged Daughter!
A second caller asked Brandi which Housewife she would choose to appear on "Celebrity Big Brother." Brandi cosigned Andy's top pick           — Tamra Judge. 
"Bitch is crazy," Brandi quipped, and Kelly added, "She's shady as f—k."
Real Housewives of Orange County airs Tuesday nights at 9 pm, ET, on Bravo. 
"Follow" us on Twitter and on Instagram