Teen Mom
Jenelle Evans Divorcing David Eason To Protect Her Kids From the Dangerous Red Neck!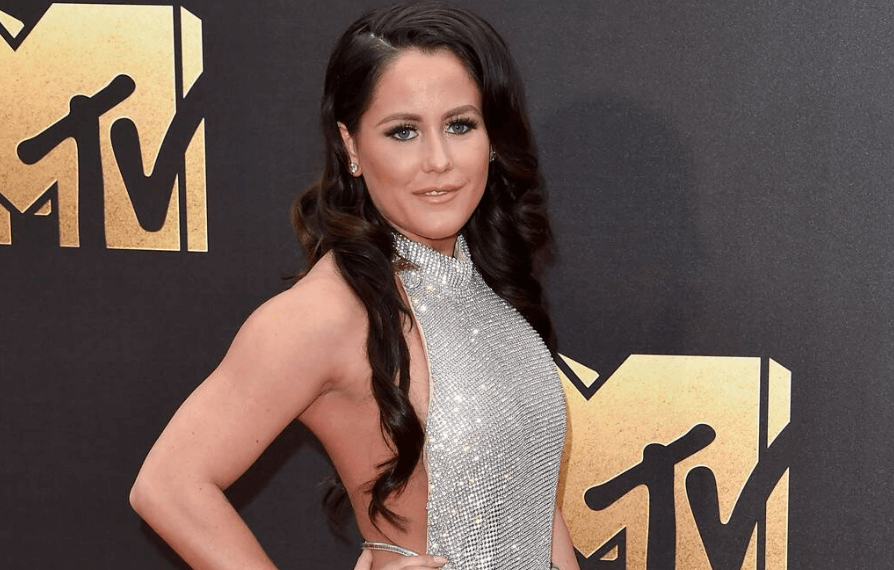 Jenelle Evans announced she has "filed papers" to divorce David Eason, in a lenghty Instagram post Thursday.
"I've mostly kept off social media the past few days because I've been focused on making some big life decisions," she wrote. "I've lived my life on camera since I was 17 years old. And alot of it hasn't been pretty. But its been my life."
CPS Removes Ensley and Stepdaughter Maryssa From Jenelle Evans & David Eason's Care!
The former Teen Mom 2 star continued to describe how she wants "what's best for (her) kids" and "to be happy."
"With time away from Teen Mom I've started to look at my life differently and I know I need to make changes," she continued. "I'm starting that now. The kids and I have moved away from David. Nobody gets into a marriage expecting it to end but I know thats what is best for me, and for my kids. Today I've filed papers to start that process."
Jenelle Evans concluded her post by thanking her fans for their support.
"I appreciate the support from everybody who has asked how I am," she added. "Me and the kids are doing great. We need some time to be together. But you'll hear from us again soon."
Jenelle Evans and David Eason got married on Sept. 23, 2017, after welcoming their daughter Ensley on Jan. 24, 2017.
SHOCKING! David Eason Attacks 'Homo' & 'Transgender' Parents — Calls Them Abnormal
The 27-year-old revealed in May that she was considering divorce after David killed her French bulldog Nugget after it allegedly attacked their two-year-old daughter.
"At this time, we are dealing with this rough situation. I want to focus on what's best for me and my kids," Evans told Us Weekly in an interview she also linked to from her verified Twitter account. "(Divorce is) in thoughts, but nothing is finalized."
David Eason, 30, posted a video on Instagram of Evans' dog snapping at their toddler and making her cry. He also shared a picture of what appears to be a red bite mark on her right cheek.
"I dont give a damn what animal bites my baby on the face… whether it be your dog or mine," David Eason wrote. "I'm all about protecting my family, it is my lifes mission. Some people are worth killing or dying for and my family means that much to me."
According to E! News, Jenelle Evans left North Carolina out of concern for her and the kids' "safety."
She temporarily lost custody of them when David killed their family dog in April, which also led to her firing from Teen Mom 2.
Explains our insider, "She is looking out for her own welfare and the welfare of her children. She has had a lot of relationships and she really wanted to make this one work and did everything she could, but David really just dragged her through the mud. Some people just cannot be helped."
Jenelle Evans has three kids of her own; 10-year-old Jace Evans, 5-year-old Kaiser Griffith and 2-year-old Ensley Eason.
The tabloid reports Jenelle's exact whereabouts are unknown and she's keeping details surrounding the divorce proceedings private. "It's for her and the kids' safety," the source says.
"She also knows she would not be able to go any further in her career with David in the picture," the insider adds to E! News. "She is now trying to recapture the old Jenelle, which is an improvement."
Jenelle Evans' Husband David Eason Buys Two New Pups After Killing the Family Dog!
David was fired from MTV in February 2018 over homophobic and transphobic comments. "David Eason's personal comments do not reflect the views of MTV," a network spokesperson stated. "With six weeks left of production on Teen Mom 2, effective immediately, we are ending our relationship with him." MTV fired Jenelle from Teen Mom 2 and the couple temporarily lost custody of their kids for several weeks. 
"Follow" us on Twitter and on Instagram