Teen Mom
CPS Removes Ensley and Stepdaughter Maryssa From Jenelle Evans & David Eason's Care!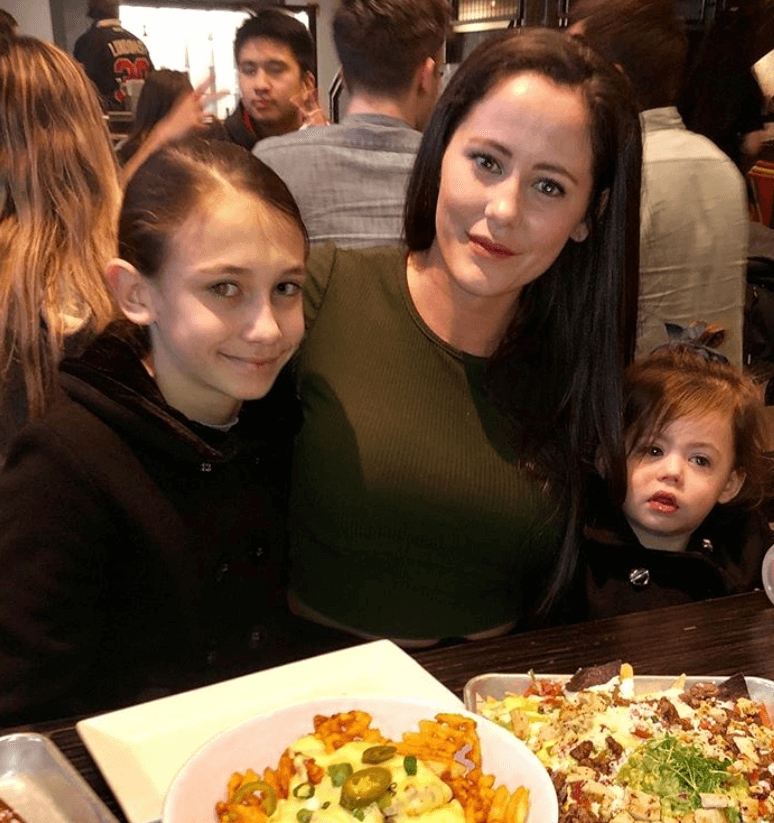 Jenelle Evans' daughter Ensley and stepdaughter Maryssa have been removed from her care, according to a new report.
"Ensley has been placed," a source close to Jenelle, 27 told Radar. "Maryssa has also been taken."
"A judge signed off on the request yesterday," a source close to the situation told Radar of the Monday, May 13 ruling. "It included all of the children in the home."
The CPS investigation kicked off when David committed the horrific act of killing the couple's family dog.
As a result, Jenelle was fired from Teen Mom 2, and a police investigation against David started.
Nathan's mother Doris then got a call from CPS.
"They told her they had done the investigation and she should go get Kaiser out of daycare," a source previously told Radar.
The couple rushed to Ensley's daycare to pick her up as soon as they heard. "CPS wanted to talk to Jenelle and David, but they both refused to talk to them," the source said. "David cussed CPS out."
CPS instructed Barbara Evans to keep her grandson, Jace, in her custody, telling her she "needs to keep him home right now."
Jenelle refused to turn over Ensley and Maryssa.
"Jenelle was ordered to turn over the kids. but as of right now, the kids are still in her custody," the insider previously revealed. "Jenelle said that she will not give up Ensley."
However, CPS eventually managed to get the two little girls aways from the Teen Mom 2 couple. 
Jenelle plans to fight CPS for her kids — a court date is set for later this week — and a "court-appointed attorney is being given to each child," the insider said.
"Like" us on Facebook "Follow" us on Twitter and on Instagram