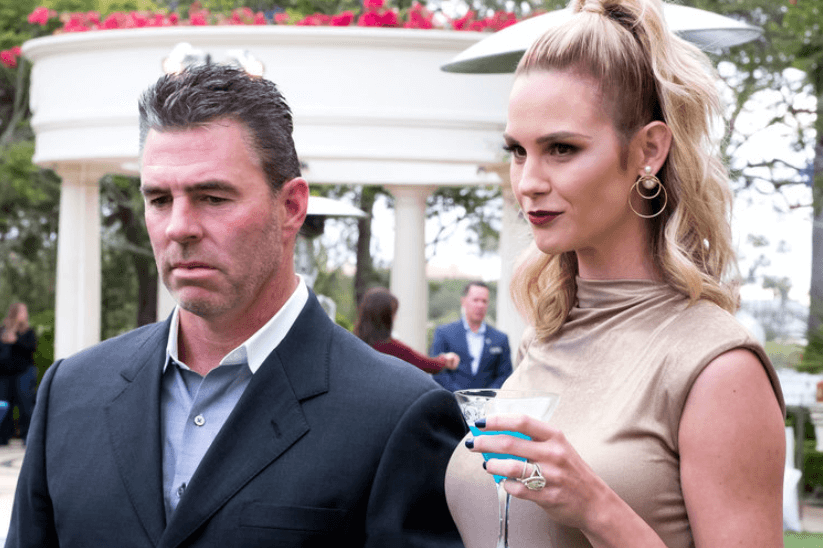 Meghan Edmonds and Jim Edmonds' are calling it quits after a blowout fight where cops were called.
On Friday, Jim Edmonds filed for divorce from the The Real Housewives of Orange County alum after a major quarrel that required police intervention.
"Meghan and Jim have been fighting," one source told US Weekly, "He went to a hockey game and she accused him of being there with someone that he shouldn't have been."
Read Also: Bitch Stole My Life! Did Meghan Edmonds Rip Off Her Husband's Second Wife's Dreams?
Meghan Edmonds and Jim Edmonds' marriage woes became public fodder after AllAboutTheTEA.com broke a cheating scandal on June 13 — exposing Jim Edmonds had been sending naked penis photos and masturbation videos while Meghan gave birth to the couple's twins to a woman, identified as Jennifer Villegas. 
EXCLUSIVE: Jim Edmonds' Steamy Affair While Meghan Was Pregnant With Twins EXPOSED — D*ck Pics, Threats, Hush Money & More!
AllAboutTheTEA.com's blockbuster exclusive exposing Jim Edmonds' 2018 relationship with Jennifer Villegas exposed screenshots of raunchy text messages between Jim and his mistress, which included pictures of his genitals and a video of the former pro-baseball player masturbating on the same day Meghan gave birth to their one-year-old twins, Hart and Hayes.
Jim Edmonds and Jennifer Villegas had a whirlwind romance while Edmonds was married to his second wife, Allison Jayne Raski. Jim and Allison were married from 2008 to 2014 — they share two kids.
The reality husband reconnected with Jenn a.k.a "baseball madame" in March 2018 — while his current wife, Meghan Edmonds, was pregnant with their twins, Hart and Hayes.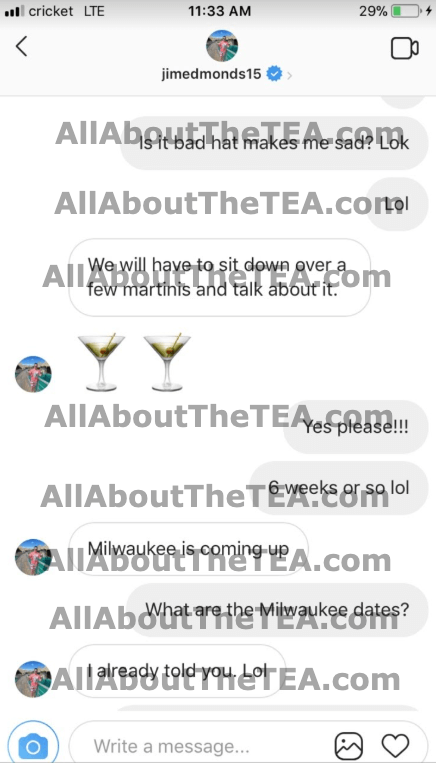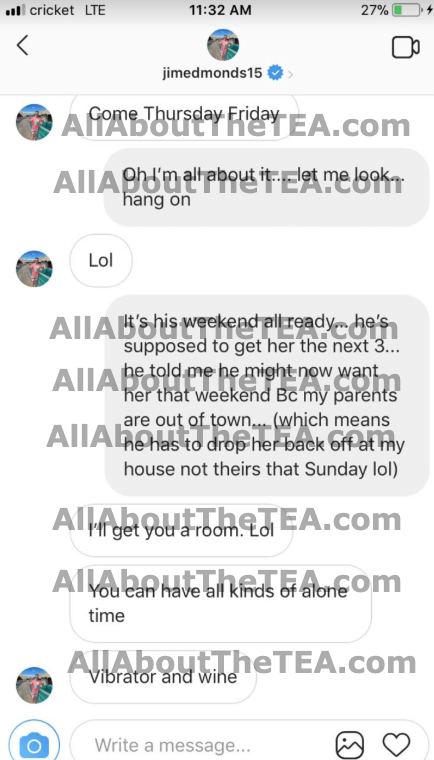 Edmonds routinely sent "d*ck pics and sexual videos exposing himself," to Jenn.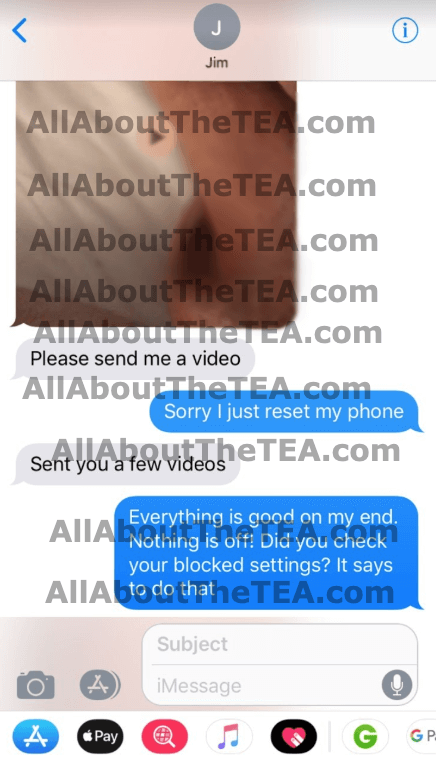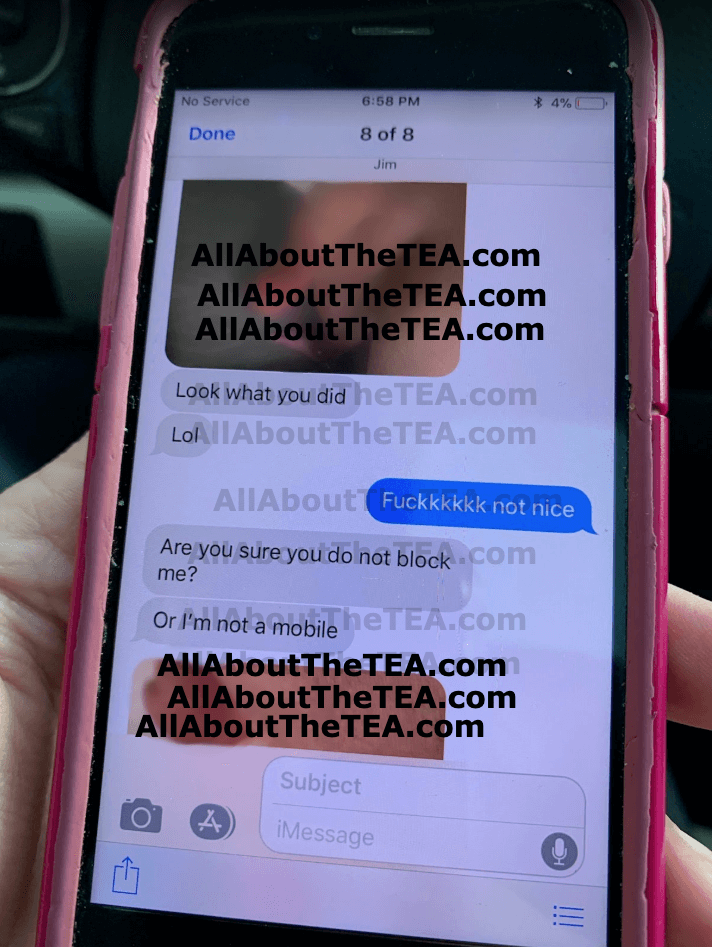 Meghan confronted the "baseball madame" in September 2018 after learning about the affair and threatened the young lady for sleeping with her husband. AllAboutTheTEA.com obtained the following threatening voicemail Meghan left Jennifer Villegas. Press play below to listen.
In June, Jennifer Villegas, 34, addressed the affair — she told AllAboutTheTEA.com exclusively that she's willing to take a lie detector test to prove that she and Jim had a sexual relationship. Additionally, Villegas asserts that she never tried to extort the retired STL Cardinals outfielder, as he claims.
"I want to make a few things very clear — I never set anyone up, blackmailed anyone nor have I attempted to ruin anyone's family. All my relationships have involved two consenting adults. I made a poor decision to enter a relationship with a married man, and for that I am sorry." Villegas told AllAboutTheTEA.com.
"Recent allegations labeling me an extortionist are false. Throughout this ordeal, myself and my child have been threatened by his wife." Villegas tells AllAboutTheTEA.com exclusively.
"In recent days I have been contacted by Meghan Edmonds on Facebook and by phone. She informed me that she's researched my entire life and named my family members and their businesses. She threatened to use this information against me, so I decided to file a report with the police for harassment." Villegas previously told AllAboutTheTEA.com.
On June 17, Villegas filed a police report against Meghan Edmonds — accusing the Real Housewives of Orange County alum of harassment. In the following police report obtained by AllAboutTheTEA.com, Villegas details receiving multiple texts and phones calls from the mom of three starting in September 2018. Some names, addresses and phone numbers have been extracted from the report.
EXCLUSIVE: Jennifer Villegas Files Police Report Against Meghan Edmonds' For Harassment Amid Jim Edmonds Cheating Scandal!
Jim denied the extra-martial affair and claimed the woman was trying to blackmail him but went behind Meghan's back and hammered out a confidentiality non-disclosure agreement with the mistress — paying the baseball madame a hefty settlement in exchange for her silence.
Meghan and Jim celebrated their wedding anniversary on Thursday, October 24, 2019 — which marked the 5-year milestone in the couple's marriage. They tied the knot on October 24, 2014.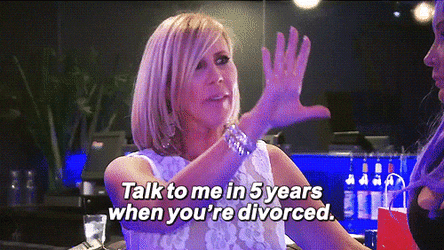 Meghan hinted at marital issues in October 2018, when she said she and her husband were taking a vacation to fix their relationship: "We need US back."
Meghan and Jim Edmonds joined the Bravo reality series full-time in season 10 and departed at the end of season 12. They share 2-year-old daughter Aspen and 16-month-old twin boys, Hayes and Hart.
"Follow" us on Twitter and on Instagram