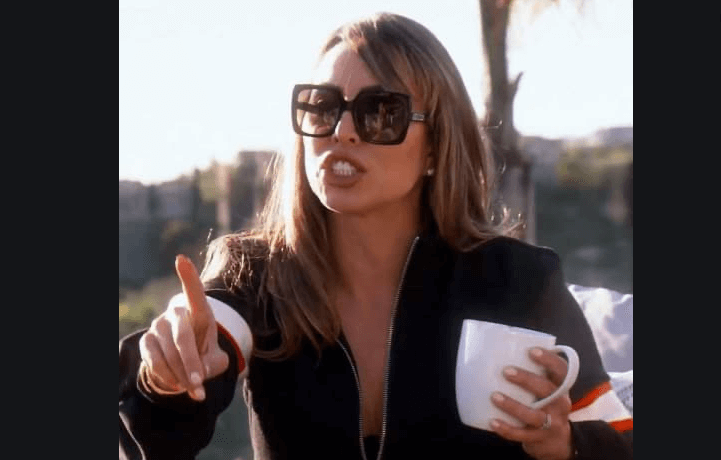 Kelly Dodd is being labeled a "racist" over some nasty tweets!
The tweets in question were posted by the 44-year-old on Tuesday evening during the October 23 airing of The Real Housewives of Orange County.
READ ALSO: Kelly Dodd Hits Shannon Beador In The Head With A Bell Causing Major Injuries On Arizona Cast Trip!
When responding to an African-American person on Twitter regarding her hypocritical behavior during Tuesday's episode — Kelly Dodd used the slang "yo" — a blatant jab at the black man's race.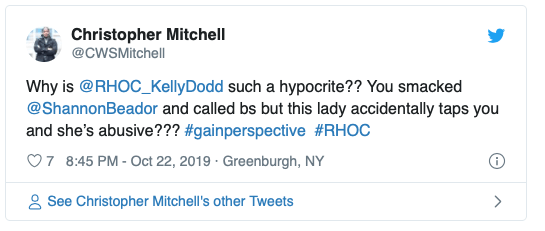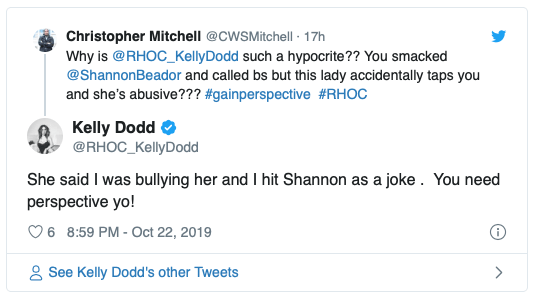 Clearly insulted by the Real Housewives of Orange County star's use of the derogatory term, the tweeter threw it back at her.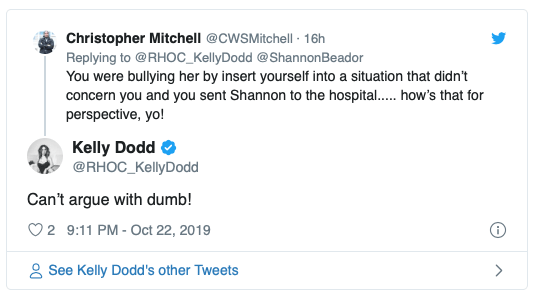 EXCLUSIVE: Kelly Dodd's Mother Says 'RHOC' Daughter Pushed Her Down A Flight of Stairs! (VIDEO)
During Tuesday's episode, BraynwynWindham-Burke got into a blowout with Kathy Marino, the president of OC Fashion Week. Kelly Dodd butted in and immediately became hostile. Kelly told her to lower her voice and called Kathy a dumbass. Kelly even threatened to slap Kathy, in talking head confessional. 
This is not the first time Kelly Dodd has been accused of being a racist.
Back in April 2016, the 44-year-old was caught on camera in a racist rant, during a drunken incident outside of a bar, she slurred that she didn't like black guys. 
As reported, Kelly Dodd's ex-boyfriend, Dr. Brian Reagan, broke up with The Real Housewives of Orange County star after enduring emotional and physical abuse at the hands of the reality diva. Additionally, Kelly cheated on the plastic surgeon, AllAboutTheTEA.com can exclusively confirm.
"Like" us on Facebook  "Follow" us on Twitter and on Instagram