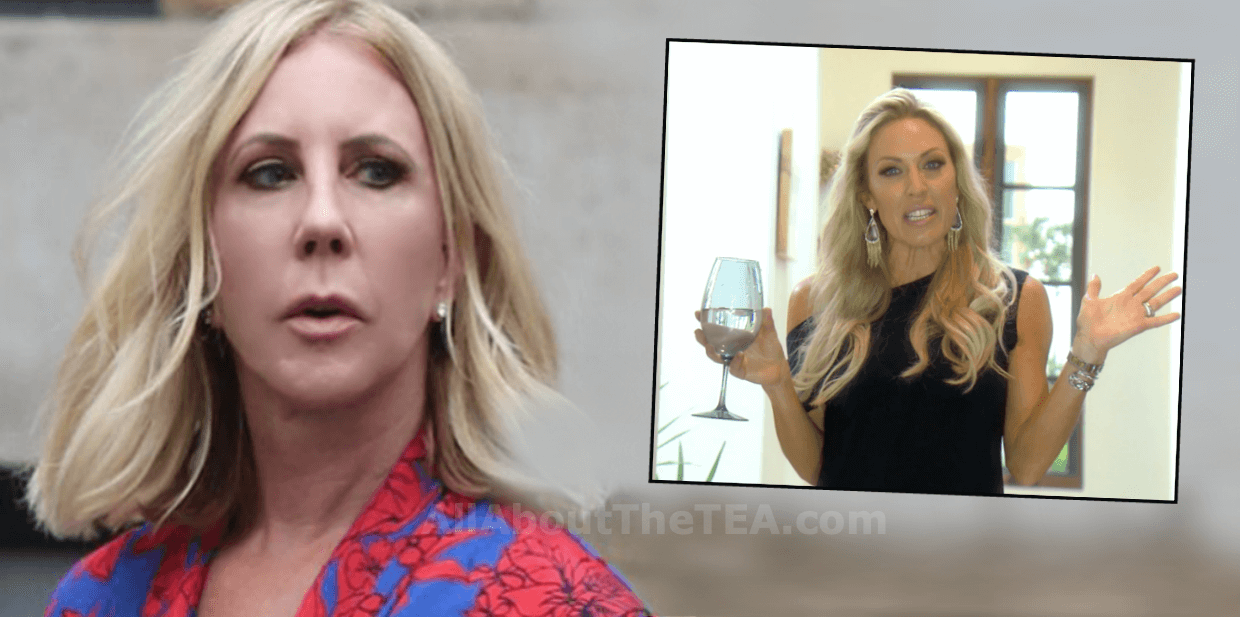 Tamra Judge's lesbian make-out session with Real Housewives of Orange County rookie, Braunwyn Windham-Burke was not only shocking to viewers but Vicki Gunvalson also.
During an October 15 appearance on Watch What Happens Live, Tamra Judge commented that Vicki Gunvalson was likely "disgusted" by their drunken shenanigans — because the OG left Shannon Beador's birthday party early.
During the October 15 episode, Vicki Gunvalson was heard saying, "Braunwyn f–-king bugs the s–t out of me. I'm going home. Braunwyn's trash. She's dancing like she's 12 years old. She's just classless."
EXCLUSIVE: MICHAEL DODD BEATEN & TORTURED BY EX-WIFE KELLY DODD DURING THEIR MARRIAGE!
Vicki Gunvalson shared her thoughts on this week's raunchy antics to Us Weekly.
"There is an overload of crying and raunchy talk and behavior. The talk about sexual exploits should have been kept private and not heard or seen by children on television."
EXCLUSIVE: NEW SHOCKING DETAILS OF KELLY DODD'S VIOLENT BAR FIGHT EXPOSED!
Vicki Gunvalson, 57, also had some thoughts on Tamra Judge and Braunwyn Windham-Burke skinny dipping during the Arizona trip earlier this season, adding, "Naked scenes seems like many of the cast are trying to one up or outdo the other." Vicki told the outlet.
On the other hand, Tamra, 52, thinks highly of the cast newbie — she told The Daily Dish, "Love Braunwyn! She just slid into our group like she had been one of the group for years. Super nice, down-to-Earth, very open, cute as can be, has a great husband, seven children, a mother that has rainbow dreadlocks… I mean, what can you ask for?"
Braunwyn passed her judgement on Vicki Gunvalson, telling the Daily Dish. "I joke about the fact, she literally completely ignored me, walked past me, and was flirting with my husband [Sean]," Braunwyn recalled. "And I'm like, alrighty then!"
The Real Housewives of Orange County airs Tuesdays at 9:00 p.m. ET, on Bravo.
"Like" us on Facebook  "Follow" us on Twitter and on Instagram