90 Day Fiance
Tim Malcolm Addresses Transgender Rumors After '90 Day Fiance' Fans Question His Suspicious Looking Body!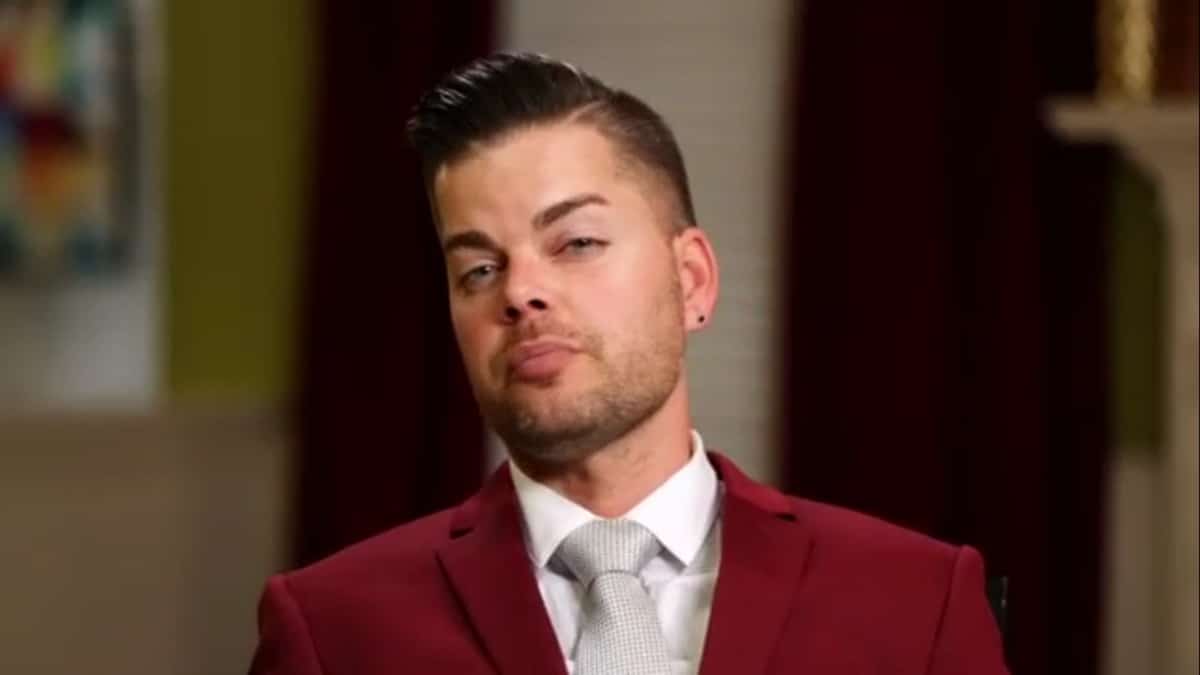 90 Day Fiance: Before the 90 Days star, Tim Malcom is speaking out about his rollercoaster reality romance — and setting the record straight. 
Tim Malcom love interest, Jeniffer Tarazona, openly questioned his sexuality after he refused sex, and Jennifer wasn't alone. Many fans chimed in their own thoughts after Tim froze out the Colombian beauty — some viewers even wondering if Tim could be transgender.  
READ ALSO: '90 Day Fiance Before The 90 Days' Star Tim Malcolm Secret Past Finally Revealed!
"Jennifer's not the only one that's said that. Let's be honest," Tim told ET. "There's a lot of people that have speculated that there's all kinds of issues going on." 
Tim Malcom clarified that sex is no longer his top concern — and that building a solid foundation with Jeniffer Tarazona was his goal. 
"I'm almost 40 years old. I want to be in love. I know sex is an important part of love, but it's not everything like it used to be," he explained. "My biggest goal was just building a foundation that I thought would be able to last because I don't want to be divorced. I've waited this long to get married. I've never been married. I think that's just strange that society just thinks if a man says no then he's gay. If a woman says no, it's fine. But it's like the double standard that society has. I kind of laugh about it. I do have some feminine traits. The gay thing was kind of out of left field for me." 
READ ALSO: Jenny Slatten and Sumit Planning Big Wedding For Upcoming Season of '90 Day Fiance'
Tim Malcom addressed the transgender rumors — calling the idea "laughable."
"The episode that just aired, you saw me get into a hot tub with Jeniffer, and I saw online that people were literally screen shotting it and looking for scars that I had my 'breasts' removed," he said. "It comes with the territory. You're going to get people that just have to come up with these outlandish ideas." 
"I'm not transgender. I think it's cool for the people that want to do that if that's what you want to do with your life, but that's not me," Tim Malcom added.
READ ALSO: Jeniffer Tarazona Burned and Bruised In Dangerous Car Accident — See Photos of Her Injuries!
The 90 Day Fiance star dished about his decision to give Jeniffer Tarazona a recycled ring — originally chosen for his ex, Veronica. 
"There's a lot of back story on that ring and lot more to do than just what the viewers saw. But obviously I was running out of time," he said. "Obviously if I'd had more time maybe I would have went and traded it in or gotten a different ring. It's what I had to work with. I gave it to her as a promise ring and then maybe I can get her a different engagement ring if that's the path that we end up taking. And, you know, it's good to go."
Tim Malcom kept tight-lipped about the status of the TLC romance — but hinted that the upcoming Tell-All episode will not disappoint. 
"It's going to go down in history books as wonderful," Tim Malcom revealed. "It is crazy. It is unexpected. It is just going to blow your mind. And the people that are involved in what you're going to see are going to be the least likely suspects." 
90 Day Fiance: Before the 90 Days airs Sundays at 8 pm ET on TLC.
A brand  new season of 90 Day Fiance: Before the 90 Days begins on Sunday, November 3rd at 8 pm ET on TLC. 
"Like" us on Facebook  "Follow" us on Twitter and on Instagram