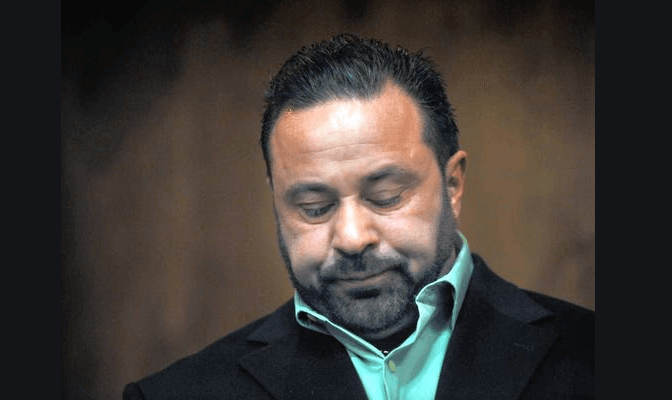 Joe Giudice is saying goodbye to America and heading back home to Italy — TONIGHT! 
Joe Giudice will be released from the dangerous and dirty Clinton County Correctional Facility in McElhattan, Pennsyvania tonight and placed on an economy flight to Rome.
As AllAboutTheTEA.com reported, Joe Giudice's request to fight his deportation case from Italy was approved on October 3, by US Immigration judge, Cheryl Ann Krause.
READ ALSO: Teresa Giudice Blasted Over Milania Giudice's Sexually Revealing Back to School Clothes!
Joe wants the ability to work and send money back to the States to support his wife, Teresa Giudice, and their 4 daughters, who all live in New Jersey.
As reported on September 11, Joe Giudice's mother, his brother, aunts, uncles and cousins all attended his immigration court hearing. That proceeding would determine if the Real Housewives of New Jersey star could go home to his wife Teresa Giudice and their four daughters in New Jersey, while he awaits a decision on his deportation appeal. The judge denied that request but fortunately his request to fight the case from Italy was approved.
Joe, 47, was ordered removed by an immigration judge on October 10, 2018. He filed an appeal to the decision but was denied on April 11, 2019, by the Executive Office of Immigration — which holds as the highest level crime in the U.S.
READ ALSO: Teresa Giudice and Daughter Gia Fighting Constantly & Joe Giudice 'Bitter' and Losing 'Hope' In ICE Custody!
Say GOODBYE to Joe because the likelihood of him returning to America is slim to none. 
"Like" us on Facebook  "Follow" us on Twitter and on Instagram