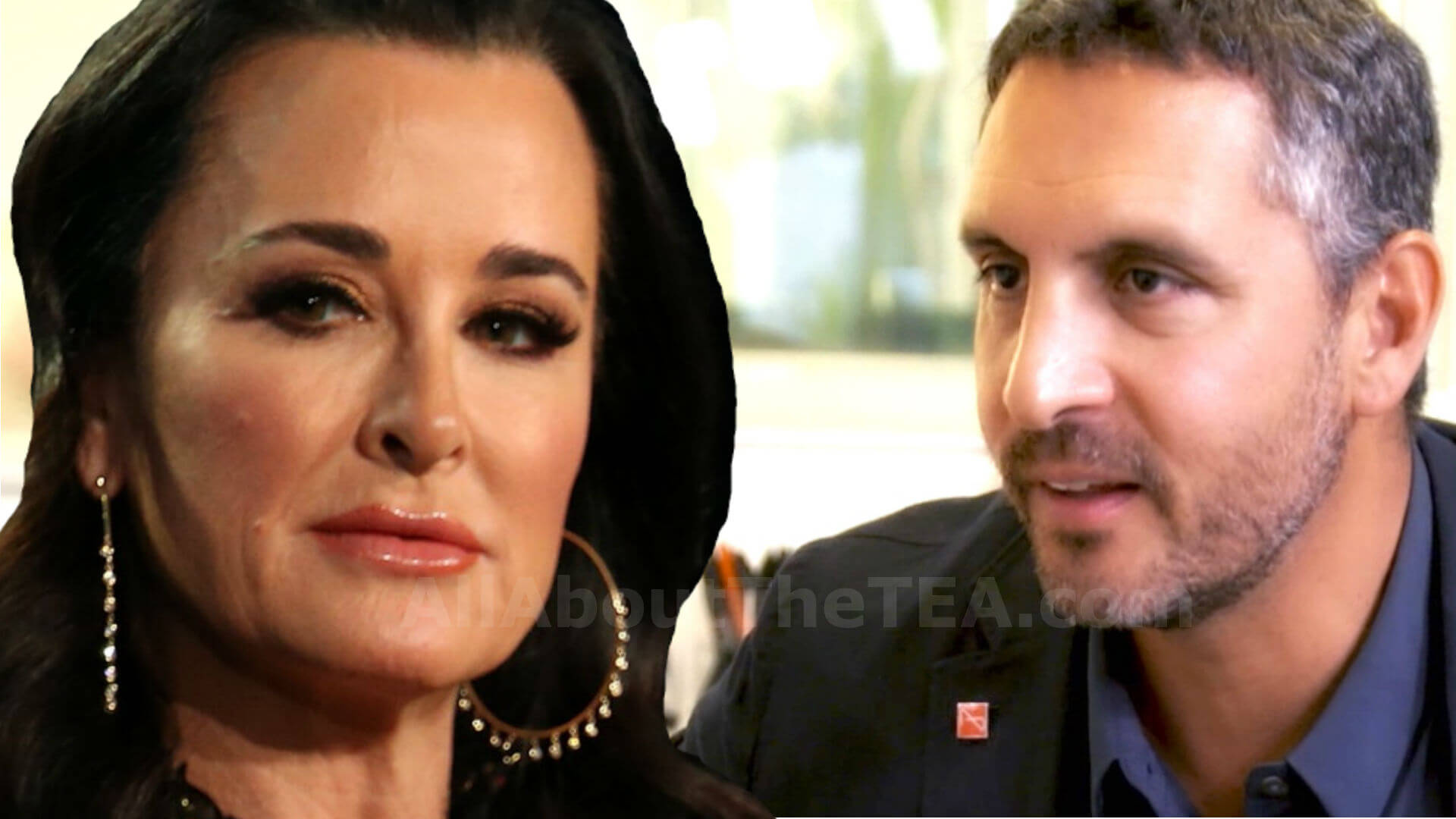 Corrupt Company? Mauricio Umansky's Agency recently experienced a mass exodus when 45 top-ranking executives jumped ship from the real estate firm amid the company's $32 million legal battle. But former and current brokers also cite unethical and shady business practices for the departures. 
Stealing Clients
According to a report by The Real Deal, numerous current and ex employees accuse the Agency's senior brokers of essentially pimping their hard work by stealing their clients and commissions.
Read Also: Mauricio Umansky Accused of Ripping Off Client In $32 Million Real Estate Deal!
One incident involved an agent mentioning an A-list celebrity client during an all-hands meeting, and the owners then went after that client behind the agent's back. When the agent complained, they were told it would be made up to them at a later time. It wasn't, they said.
"I couldn't stay because they had stolen a big client from me and lied about it to my face," O'Reilly, who left the firm in 2015 and is now at Compass, told The Real Deal. "When I brought it up, they just looked at me and said, 'We didn't know you were working with her.'''
More stories of underhanded business practices are recounted by agents.
"Any time we would try to bring a listing, they would say, 'You don't need to work on this listing' and just take every single deal out of our hands," recalled one.
Robbing Agents
Upper management of the firm push an agenda of "sharing" and "collaboration," based on a philosphy that founders would pass on listings to rising agents for a small referral fee. For a 50-50 split, agents could also tap into a principal's expertise to sell a listing.
However, agreements were broken and those splits were not delivered as promised. In one case, an agent's commission ended up being much lower because marketing and other expenditures were taken out of the agent's share, not the founder.
"My check should have been for $100,000, but I got $5,000," the agent said. "They were robbing us blind."
Mauricio Umansky's response is "sad" people feel that way — and asserts that "sharing" is pivotal to the Agency's business model.
Former agents describe the "sharing" structure as a bait-and-switch scheme to primarily line the pockets of the owners — not the junior agents.
"Between the [owners], they had tons of business," said one former agent. "They were saying that everything was going to be a team effort, and that they were not interested in being salespeople. It ended up being complete lies."
Mauricio Umansky Responds
Kyle Richards' husband denies the allegations — he says that the Agency "shares more, gives more than anybody else." Additionally, "When you are doing incredible stuff," Mauricio Umansky tells the outlet, "you have a target on your back."
The Lawsuit
In a bombshell lawsuit, Mauricio Umansky was accused of intentionally selling a 15,000-square-foot mansion for millions less than it was worth, in order to later personally profit from the resale. A lawsuit was filed by Sweetwater Malibu LLC, the company owned a Malibu mansion at the center of the lawsuit, according to court documents. Sweetwater Malibu LLC accuses Mauricio and The Agency of violating duties as a real estate broker and fraud.
Read Also: Mauricio Umansky Hit With Another Million Dollar Lawsuit In Shady Real Estate Deal — Accused of Fraud and 'Shocking Misconduct'
According to the seller, Mauricio Umansky did not inform Sweetwater Malibu LLC of much higher offers that were made prior to the sale of the mansion. Mauricio also hid the fact that he partnered with the buyer to purchase the property. One year later, Mauricio sold the home for $69.9 million, at a profit of $37 million. He also allegedly never disclosed he had partnered with the buyer to purchase the property. 
Sweetwater Malibu is run by Teodoro Mangue (Vice President of Equatorial Guinea), accused Mauricio in their lawsuit of breaching his duties as a real estate agent and believed he did self-dealing and earned secret profits.
Amid Mauricio and the Agency's legal turmoil, co-founder Billy Rose also stepped down in October 2018.
Mass Exodus From the Agency
As reported, a mass exodus is happening at the Agency. In 2018, four top-ranking Agency employees: Danny Brown, Jay Harris, Leonard Rabinowitz and Jack Friedkin all jumped ship and joined competitor, Hilton & Hyland. Hilton & Hyland is owned by Mauricio Umansky's brother-in-law and enemy, Rick Hilton. Many more jumped ship from various Agency branches worldwide.
The Real Housewives of Beverly Hills is currently filming it's 10th season.
"Like" us on Facebook  "Follow" us on Twitter and on Instagram