Real Housewives of Beverly Hills
Mauricio Umansky Hit With Another Million Dollar Lawsuit In Shady Real Estate Deal — Accused of Fraud and 'Shocking Misconduct'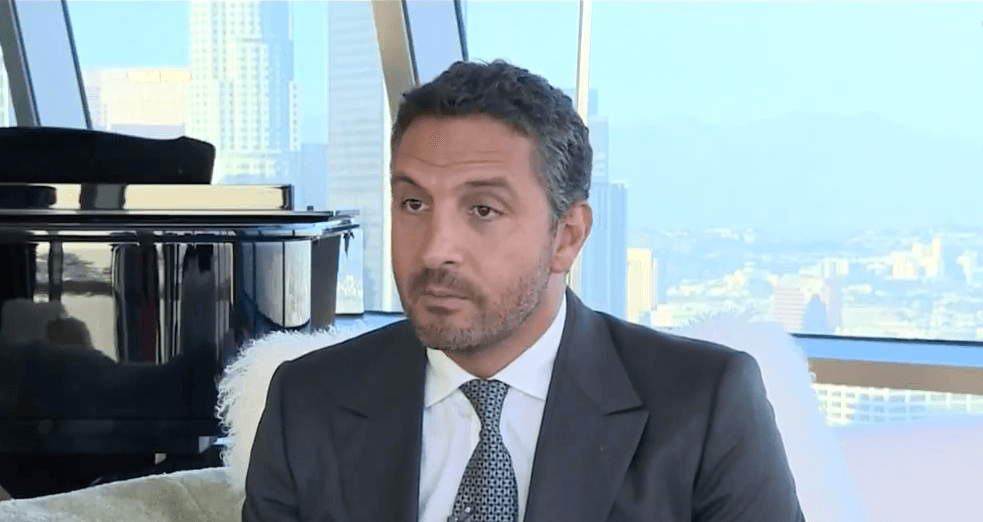 Celebrity real estate broker Mauricio Umansky is facing more legal trouble over a shady $32 million real estate deal gone wrong. 
A potential buyer of the mansion, Sam Hakim, filed the new lawsuit against Mauricio Umansky. He claims that Kyle Richard's husband chose the price knowing, "full well it was far below the property's true market value," according to court records.
As reported, The Real Housewives of Beverly Hills star is being sued by Sweetwater Malibu LLC, the company that owned the home at the center of the lawsuit, according to court documents. Sweetwater Malibu LLC accuses Mauricio and The Agency of having violating duties as a real estate broker.
According to the seller, Mauricio did not inform Sweetwater Malibu LLC of much higher offers that were made prior to the sale of the mansion. Mauricio also hid the fact that he partnered with the buyer to purchase the property. One year later, Mauricio sold the home for $69.9 million, at a profit of $37 million. He also allegedly never disclosed he had partnered with the buyer to purchase the property. 
Sweetwater Malibu, which is run by Teodoro Mangue, accused Mauricio in their lawsuit of breaching his duties as a real estate agent and believed he did self-dealing and earned secret profits.
Mauricio Umansky denies all allegations of fraud — he claims the home was seized by the U.S. government from Mangue after they discovered his hundreds of millions came from criminal activity.
Sam Hakim claims in the suit that he did this so he could secretly buy it himself and sell it at a profit at a later date.
Mauricio eventually flipped the property and sold it for almost $70 million, at a huge profit. According to Sam Hakim, he approached Umanksy to make an offer on the house for $40 million, but says he was told "not to put it in writing."
He claims he later learned the only reason he was advised this by Umansky himself was so the reality star could buy the house for himself at the lower price.
"egregious breaches of duty and other despicable conduct" and lack of transparency cost him the profits that would have been generated if he had receieved the winning bid, a profit of $35 Million dollars.
Sam Hakim is suing for no less than the $35 million to seek regress from Mauricio Umansky's "shocking misconduct," in the deal.
The Real Housewives of Beverly Hills cast attended a mansion party during Season 7 — apparently, the home is at the center of the lawsuit. 
"Like" us on Facebook  "Follow" us on Twitter and on Instagram