Joe Giudice Says He Never Wanted to Marry Teresa On the Explosive Season 10 'RHONJ' Trailer!
The wait is finally over — Bravo has dropped the Real Housewives of New Jersey season 10 trailer!
The teaser opens with drama off the rip when a heated phone call between Teresa Giudice and her imprisoned husband Joe Giudice. They seem to be arguing and Juicy Joe says that he never wanted to marry the Real Housewives of New Jersey star.
"Alright, like I even wanted to get married? No," he says. Teresa then turns to her daughter, Gia and says. "See what I get?" 
Read Also: Jacqeline Laurita Blasts Teresa Giudice For Leaving Joe After His Deportation!
"That's your personal business with my father," Gia, 18, barks at her mother. "So enough!!!"
Teresa's storyline this season will feature rumors of her cheating with a younger man.
"Teresa is cocktailing it up all night with some young guy," Margaret Josephs says in the trailer. Melissa Gorga shouts, "She's out of f—ing control. That's embarrassing."
"Who said I was cheating?" Teresa shouts at her costars, later throwing a glass. "That's f—ed up. That's f–ed up."
Joe Giudice has been away from Tre and their four kids — Gia, Gabriella, 15, Milania, 14, and Audriana, 10 — since he began serving his 41-month sentence for mail, wire and bankruptcy fraud in March 2016.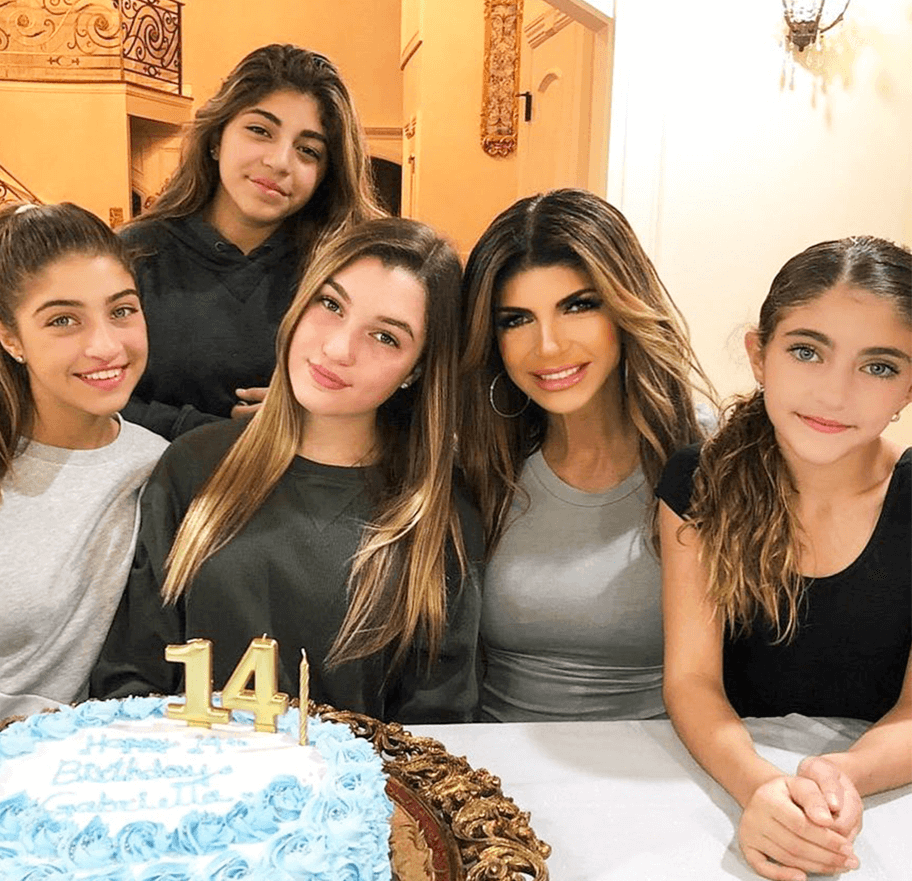 Then he was ordered removed by an immigration judge on October 10, 2018. He filed an appeal to the decision but was denied on April 11, 2019, by the Executive Office of Immigration — which holds as the highest level crime in the U.S.
Joe Giudice, 49, has filed numerous appeals but they have all been denied. On Tuesday, his legal team filed a petition requesting that he be allowed to move to Italy as he awaits the court's final decision. Based on the trailer, his hopes seem to be declining, "I'm getting deported and that's all there is to it," he says in the clip. That bring Gia to tears. "I don't know if I'm ready to let him go," she sobs.
As fans know, Teresa has already moved on from Joe Giudice and announced that she plans to divorce him once he's deported.
Meanwhile, Teresa won't be the only one bringing drama to this season of RHONJ.
Jennifer Aydin and Margaret Josephs go head-to-head in the trailer.
Exclusive: Margaret Josephs Throws Water In Danielle Staub's Face During Vicious Fight!
As exclusively reported, Margaret Josephs and friend of the Housewives Danielle Staub, get into a fight and the Macbeth Collection owner throws water on Danielle.
"Margaret's the reason we went through a divorce," says Staub, 57. "That bitch needs to be put on f—ing mute. Homewrecker!"
"Don't be digging for gold," Josephs quips back. "Fix your f—ing soul."
"You keep poking at a bear, eventually the bear's going to eat you alive," Teresa says.
"Watch your back, bitch," Staub can be heard screaming.
Press play to watch the trailer below.
The Real Housewives of New Jersey season 10 premieres Nov. 6 at 9 p.m. ET on Bravo.
"Like" us on Facebook  "Follow" us on Twitter and on Instagram 
Nancy Zhāng is an Entertainment Blogger for All About The Tea. Nancy covers hot topics, recaps and celeb news. She loves to multi-task as a writer and a private chef. She received a B.S. in Mass Communications from LSU. Nancy's married and the proud mom of 2 German Shepherds.