D'Andra Simmons' Husband Jeremy Lock's Mistress Exposed On Season 4 Premiere of The Real Housewives of Dallas!
The Real Housewives of Dallas returns Wednesday, Sept with a smoking hot cheating scandal!
On the season four premiere episode, Stephanie Hollman and Brandi Redmond coordinate a "friendervention" for LeeAnne Locken and D'Andra Simmons. The former friends haven't spoken since their season three reunion blowout and now new cheating allegations have dashed any hope of reconciliation.
EXCLUSIVE: Jim Edmonds Mistress EXPOSED — The Baseball Madam Speaks Out!
"When I got back to my hotel room after reunion, Rich started sending nasty text messages to Jeremy," D'Andra asserts, referencing her husband, Jeremy Lock, and LeeAnne's soon-to-be husband, Rich Emberlin.
D'Andra Simmons Denies Supporting Anti-Gay & Anti-Jew Pastor Robert Jeffress Despite Being An Active Church Member!
"Rich sent some text message to my husband about some bulls**t cheating scandal that, he didn't know what he was talking about!" D'Andra continues in a confessional. "And this is how it read, 'I'm going to tell D'Andra all about pretty Jessica. She's everything D'Andra isn't. I didn't want to, bro, because I usually have discretion, but I will not tolerate the baseless B.S. that your wife is spewing about me! Rich.' There is no way in God's green earth that my husband would be having an affair with anyone named Jessica, Mary, Susie, Julie — whatever. It doesn't matter who it is. It's not happening. Move on."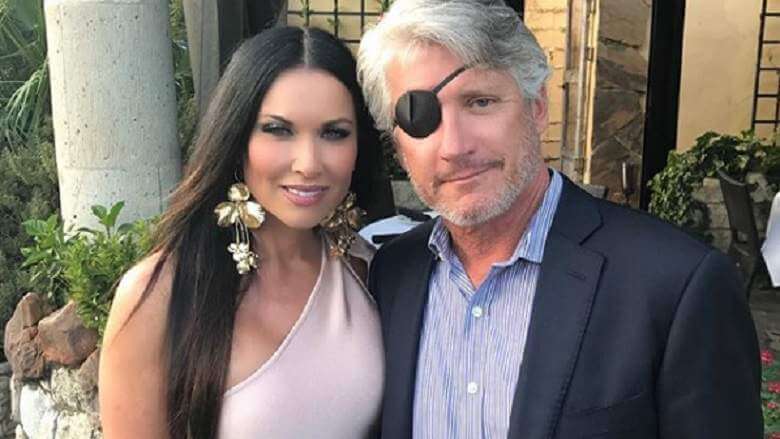 "Rich is aware that Jeremy was having an affair with a girl named Jessica," LeeAnne alleges in her own confessional. "Jeremy called me a f**king snake on social media. Rich can threaten him all he wants. That's him, not me."
The ladies get into a shouting match over the cheating allegations and LeeAnne reminded D'Andra that she did the same thing to her in season three.
As fans know, D'Andra Simmons insinuated LeeAnne Locken's fiance Rich was unfaithful during their friendship fallout in season 3.
"I didn't accuse him," D'Andra says. "I asked a question."
"I need you to understand and own and be very clear that, if anyone has ever told you that Rich has cheated, they're a f**king liar," LeeAnne shouts..
"It's very duplicitous of you," D'Andra fires back, going on to reference LeeAnne's allegations that Cary Deuber's husband, Mark, cheated on Cary with men at a gay bar in town, which Mark has denied.
"You called Cary's husband out, but yet, when I said something out of care, of concern, then you're saying, you can't do that, but yet, you had been in the same position," D'Andra rattles off. "So now, you're judging me?"
"The difference is, I still feel bad when it gets brought up," LeeAnne remarks in a confessional. "Do you think D'Andra does? 'Cause I don't think she does."
Watch a snippet of the drama below:
The Real Housewives of Dallas premieres Wednesday, Sept. 4, at 9 p.m. ET on Bravo.
"Like" us on Facebook  "Follow" us on Twitter and on Instagram 
Nancy Zhāng is an Entertainment Blogger for All About The Tea. Nancy covers hot topics, recaps and celeb news. She loves to multi-task as a writer and a private chef. She received a B.S. in Mass Communications from LSU. Nancy's married and the proud mom of 2 German Shepherds.