Southern Charm
Kathryn Dennis and Hunter Price Split As Her Drug Abuse & Alcoholism Spirals Out of Control!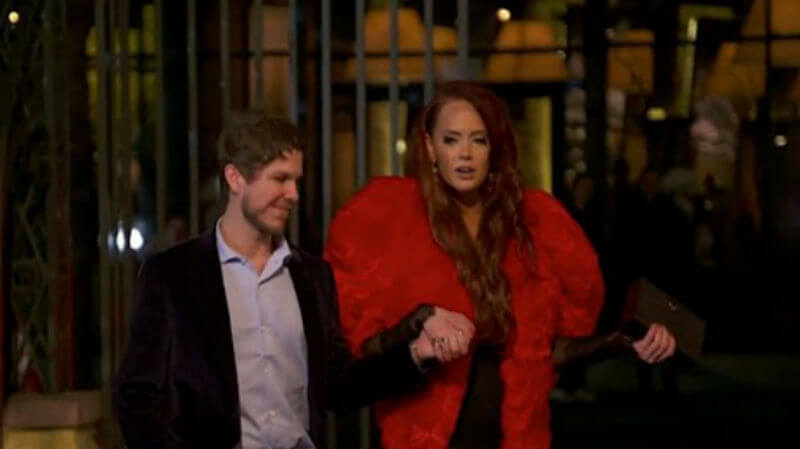 Kathryn Dennis and former "America's Got Talent" contestant Hunter Price have called it quits.
The Southern Charm star and Hunter Price have broken up despite her posting a photo wearing a diamond ring this week.
"Kathryn is not engaged to anyone but herself. She and Hunter actually split about two weeks ago. Their relationship ran its course. Kathryn is doing well, and staying focused on the kids." A source told People.
Kathryn Dennis Caught Posting On Social Media While Driving Days After Getting Into Serious Car Wreck For Distracted Driving!
After the break up news was released, Hunter took to social media Thursday night to post the Queen song "Another One Bites The Dust," on his Instagram Story.
RELATED: Kathryn Dennis Caused Daughter's Hearing Loss & Dressed Child In 'Sexy' Lingerie Panties — Court Docs Reveal!
The two met on New Year's Eve in Nashville. Kathryn said she was having dinner with friends and Hunter came and "we clicked, we're weird, and he gets my weird, and that's really weird." She added, "To be honest I had lost hope anyone like that existed in life." The reality star said Hunter understood being in the spotlight after being a contestant on "America's Got Talent."
Kathryn Dennis has been on a downward spiral — she's reportedly abusing prescription pills and alcohol amid a custody fight with her ex Thomas Ravenel. Her reckless behavior has resulted in failing court ordered drug tests and crashing vehicles. Kathryn's Southern Charm costars collectively questioned her sobriety during the season 6 reunion, including host Andy Cohen. 
On August 2, Kathryn Dennis was involved in a dangerous car wreck in Mount Pleasant, South Carolina, with her two kids in the car. The Southern Charm star blamed the accident on her children, who she claims distracted her — she hit a guard rail, three trees and two light post before coming to a stop in oncoming traffic. Kathryn neglected to inform the custodial dad of the incident. 
"Like" us on Facebook  "Follow" us on Twitter and on Instagram