Married To Medicine
Quad Webb-Lunceford Explodes Over Edgeless Wig #MarriedToMedicine Promo Photo Snafu! 'Hell Naw'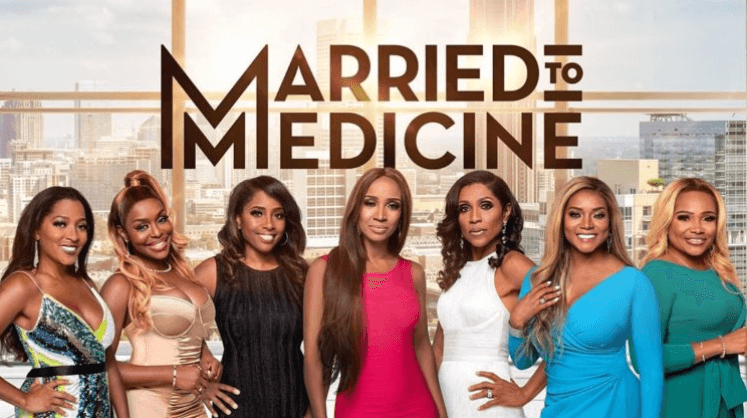 The new cast photos for season seven of Married to Medicine has sparked uproar among the stars of the show — especially with Quad Webb-Lunceford, who's feeling some type of way about her hairline.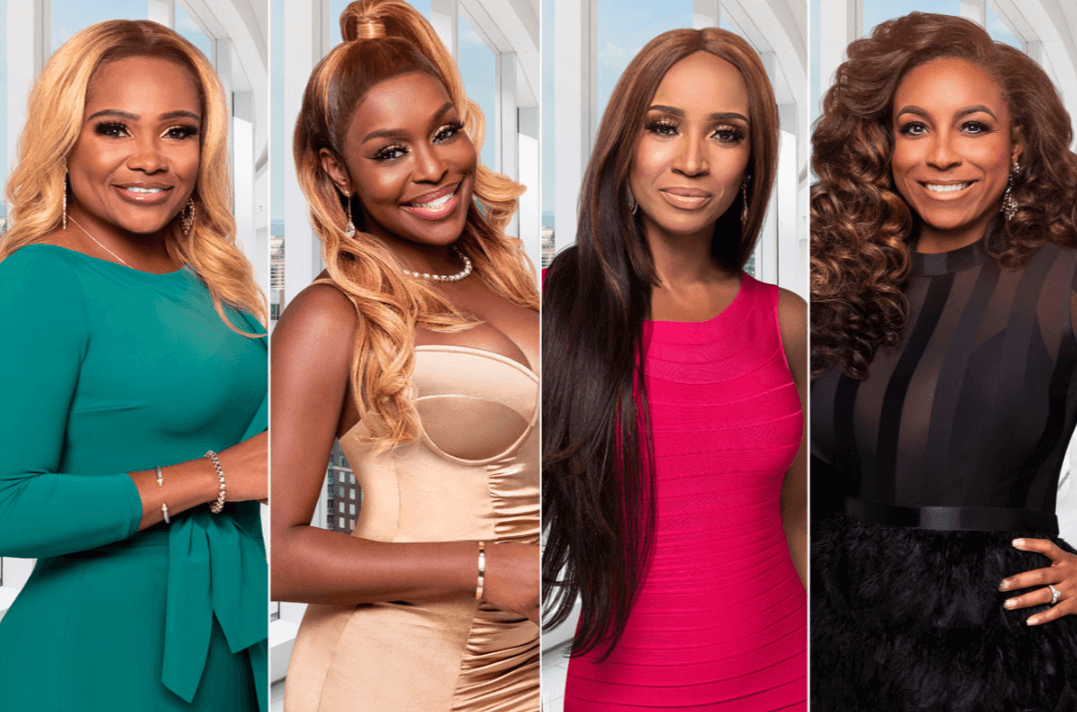 On Tuesday after Bravo dropped the explosive Married to Medicine season 7 trailer, and Quad took to Instagram to drag Bravo editors for making her look like she's wearing a mop crazy glued to her head. "Hell naw! When photoshopping goes WRONG ???‍♀️ Alright now, who they got down @bravotv photoshopping! ??? Checkout this before and after. I guess Waka must be editing! #Married2Med Season 7 September 8th at 9pm Eastern," she captioned the slam and urged her followers to "TAG A FRIEND."
RELATED: Dr. Gregory Lunceford Reveals Marriage to Quad Was Fake For TV — 'No Sex For Years!' 
Press play below to watch.
As reported, Mariah Huq, Dr. Jacqueline Walters, Dr. Simone Whitmore,Dr. Heavenly Kimes, Toya Bush-Harris,Quad Webb, Dr. Contessa Metcalfe will all be back to document the ups and downs of their lives — and new friend, Buffie Purselle.
EXCLUSIVE: Quad Webb-Lunceford Cheated on Husband with Mariah Huq's Brother-In-Law & Got Her Ass Kicked!
Fans of the medical-based reality series also questioned Quad's edge-less edit.
"Quad bay bee. Where is the edges at. Look like a fitted hat."
"Whoever did Quads hair needs to be arrested. NEOOOOOOOW!"
"I'm so mad at quad she needs to know what works for her and this ain't it niece ???‍♂️"
"Ms.Quad Ms.Quad sweetie sweetie..pull wig down..matter fact pull it off an start fresh!!"
"I saw that and I knew that had to be wrong ?"
"Yeah I wondering about the hairline . They def over did it."
"I saw that and was like ain't no way your hair stylist got u looking like that!"
Quad Webb-Lunceford returns to Married to Medicine in the upcoming season as a single woman — she's dropped her marital last name and will explore dating among the cast of married couples.
As exclusively reported, Quad cheated on her ex-husband, Dr. Gregory Lunceford — with the brother-in-law of the show's creator and executive producer, Mariah Huq.
"Like" us on Facebook  "Follow" us on Twitter and on Instagram