EXCLUSIVE: Quad Webb Cheated on Husband with Mariah Huq's Brother-In-Law & Got Her Ass Kicked!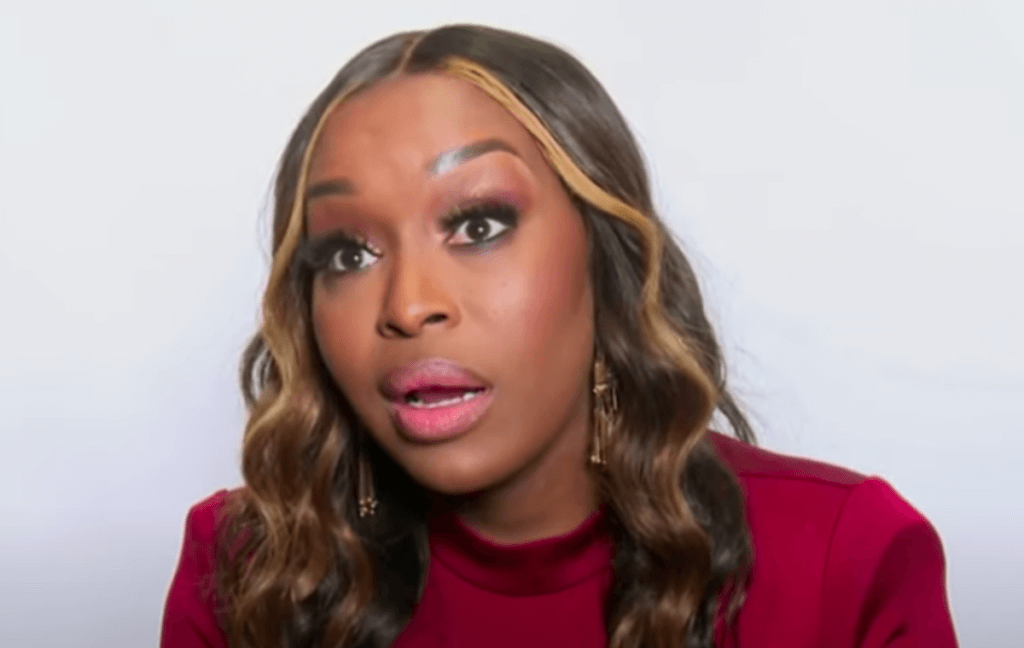 Quad Webb plays the deceived wife on Bravo hit, Married to Medicine, but according to bombshell info obtained by AllabouttheTEA.com, Quad's victim act is tainted by a red-hot scandal of her own! 
AllabouttheTEA.com has learned that Quad cheated on husband, Dr. Gregory Lunceford — with the brother-in-law of the show's creator and executive producer, Mariah Huq. 
RELATED: Dr. Gregory Lunceford Reveals Marriage to Quad Was Fake For TV — 'No Sex For Years!' 
Fans know that Quad and Mariah shared a close friendship before the medical-pro reality show hit the airwaves — and AllabouttheTEA.com can now exclusively report the dynamic that eventually ripped the the two ladies apart.
"Quad slept with Mariah's sister's husband while they were best friends," a source tells AllabouttheTEA.com. "Quad hates Mariah, because Mariah has her number. Mariah has inside knowledge of the affair, and that makes Quad uncomfortable. She knows that she betrayed not only her husband, but her best friend."
When Mariah's sister, Lekeeda "Lake" Kelley, discovered Quad was sleeping with her husband, she pulled up at Quad's residence and proceeded to whoop her ass. The police report below documented the altercation. Ultimately, the affair led to the demise of Lake's marriage.
"The affair broke Lake's heart and destroyed her marriage. Lake and her husband went to counseling, then separated for awhile and eventually divorced in 2012. They later resumed living together for their son and that's when Lake got pregnant again." A source explains to AllabouttheTEA.com.
Viewers have had a front row seat for Quad's victim season, after Dr. Gregory admittedly engaged in an inappropriate encounter with another woman. However, this scandalous flashback reveals that Dr. Gregory was not the first unfaithful partner in the now shattered relationship.
Our insider adds that Bravo producers are aware of Quad's messy background, but are committed to protecting her rep.
"Production won't reveal who Quad really is because it wrecks their narrative," says our snitch. "Quad has seduced other husbands, and will do whatever she has to…to get ahead."
At the time of the affair with Lake's husband, Quad Webb-Lunceford and Dr. Gregory were engaged, and later married in 2012. View the official police report below.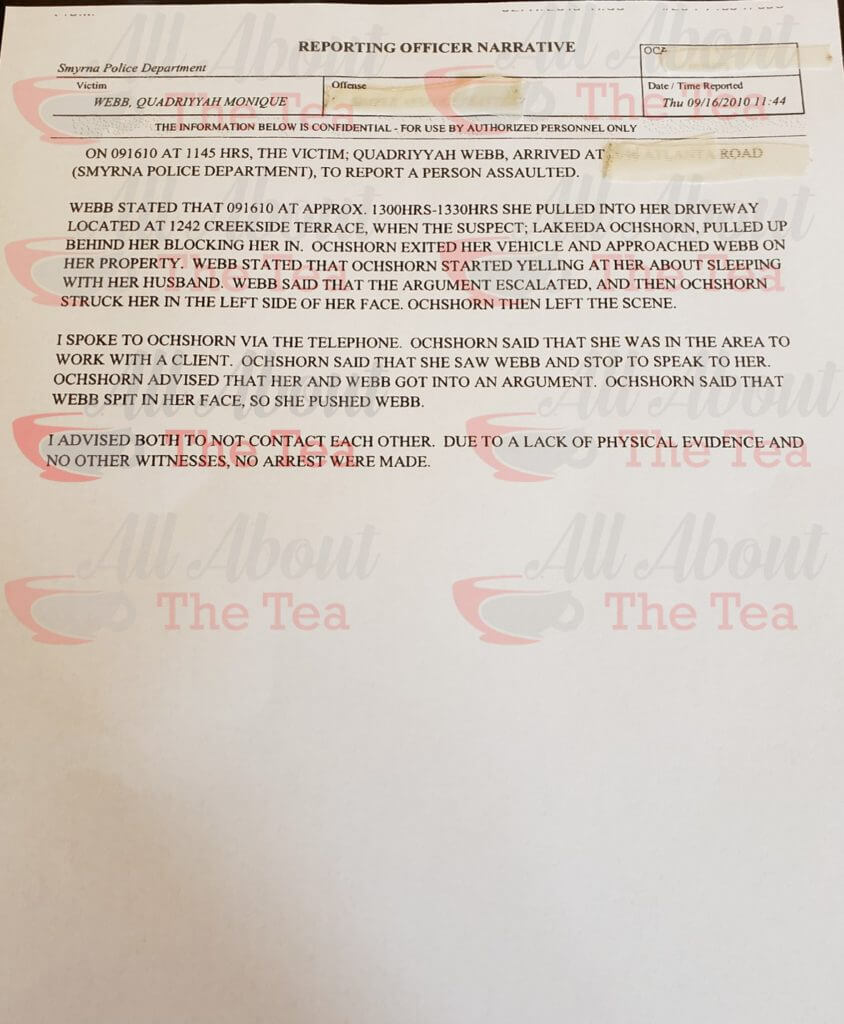 Quad Webb-Lunceford and Dr. Gregory doomed marriage has officially crashed — but will fans stay on board Quad's victim train? 
AllabouttheTEA.com reached out to Lake for comment and she was not available at the time of publication. Mariah Huq requested that AllabouttheTEA.com not run this story and declined to comment further. Quad did not respond to our request for comment.
Stay tuned, and watch Married to Medicine Sunday nights, on Bravo.
Stay Connected With All About The Tea: Twitter Ι Instagram Ι YouTube Ι Facebook Ι Send Us Tips