Dr. Gregory Lunceford Reveals Marriage to Quad Webb-Lunceford Was Fake For TV — 'No Sex For Years!' (Video)
Dr. Gregory Lunceford Reveals Marriage to Quad Webb-Lunceford Was Fake For TV — 'No Sex For Years!' (Video) 
Married to Medicine doc, Dr. Gregory Lunceford is speaking out — blowing the lid off his frigid marriage to Quad Webb-Lunceford,and responding to adultery allegations.
He spoke about the divorce drama on Frank and Wanda In the Morning/ V-103 Atlanta, on Tuesday.      
"She moved out of the bedroom a few years ago…she never did anything marital," Dr. Greg began. "She had severe withdrawal from the marriage as early as 2014."
Dr. Greg, 51, added that Quad, 38, didn't show up for some scheduled therapy sessions. 
The psychiatrist noted that he "outed himself" when asked to respond to being exposed for an alleged hotel room hook-up, during last season's reunion.
Dr. Gregory Lunceford revealed that he was navigating a sexless marriage, before telling his side of the salacious story. 
"We were not having sex," Dr. Greg revealed, adding that the lack of intimacy was "very embarrassing."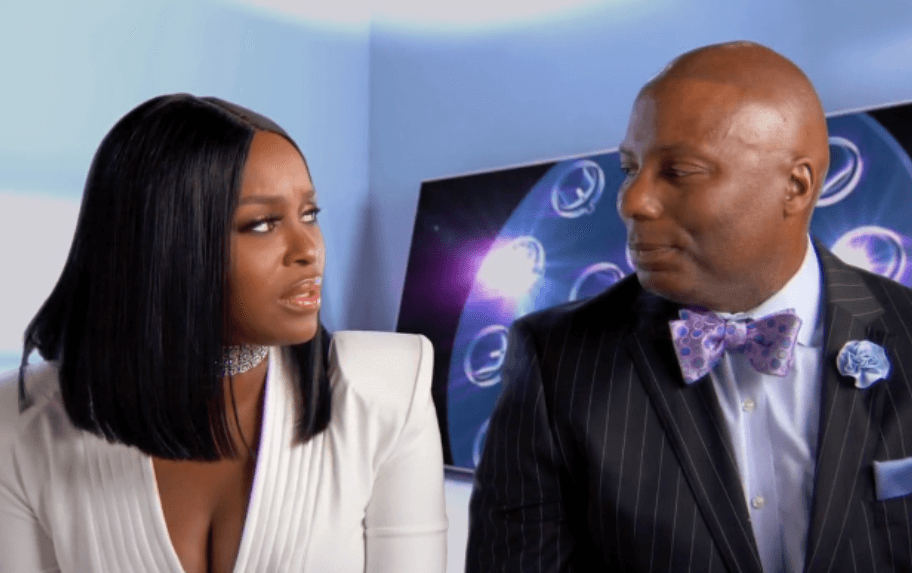 Dr. Greg explained that he first met Jackie Presley during a night out with an out-of-town friend from high school. The evening in question went down the next night, when Dr. Greg said he was persuaded to meet up with the small group again, ending the night of partying in his friend's hotel room. Dr. Greg reiterated that he never crossed the infidelity line. 
"I got super stupid, thought I was somebody I wasn't, I had a cape on, I was about to fly," Dr. Greg said. "I was about to be super player but then when I got up there, I was like 'let's go  back to Clark Kent.'"
As reported, in March 2018, Presley told a different story, exclusively to AllAboutTheTea.com. She alleged that she and Dr. Greg were set up on a blind date and engaged in oral sex that night. Presley said that she had no idea that he was a married reality star and denied Quad's extortion accusations.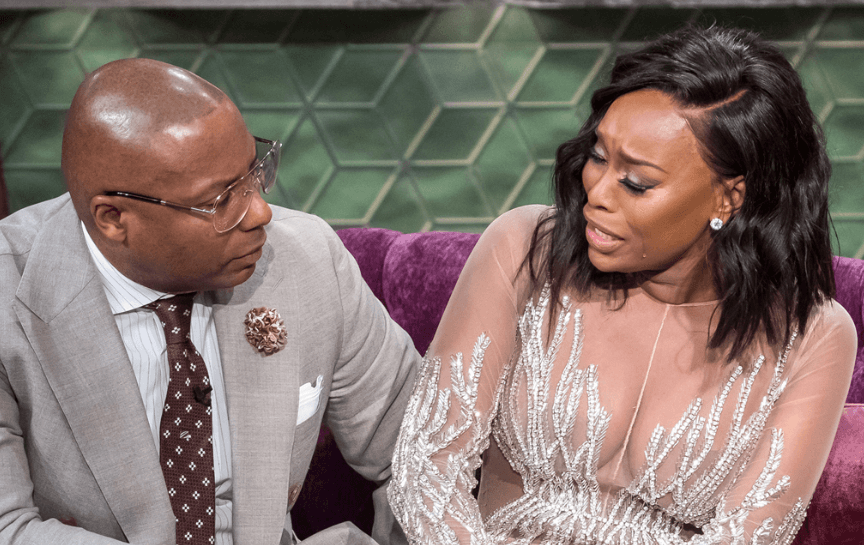 Dr. Greg was asked if he believed that Quad married him just to score a spot on Married to Medicine.
"I don't think she married me just to be on the show," Dr. Greg said. "I think that she married me because she liked what I was representing, and I think she wanted to have a life — but at the end of the day, I don't think that she could do what needed to be done to maintain it."
Dr. Greg revealed that the divorce was dragging out because Quad "wants money."
"I don't understand why she wants money, because every dime she ever made from the show I let her keep," Dr. Greg revealed. "I have no idea how much money she has, what she does with her money, I've never asked her."
Dr. Greg added that Quad has high end taste, and that he found it necessary to reign in her designer shopping sprees, before her spot on the show allowed her a paycheck.
"I am a person who has always advocated their marriage…I didn't give up," Dr. Greg said. "At this point, I just don't feel that we are in the same place, in the right place."
Dr. Gregory added that Quad refused his requests to attend church together, before the interview wrapped. Watch the full interview below.
Fans know that Quad once played a happy doctor's wife on TV — but as the marriage continues to crumble in the Bravo spotlight — will Quad be proven a fraud?   
Married to Medicine airs Sunday nights, at 8:00 p.m., ET, on Bravo.      
Stay Connected With All About The Tea: Twitter Ι Instagram Ι YouTube Ι Facebook Ι Send Us Tips