Southern Charm
Kathryn Dennis Blames CBD Oil For Positive Marijuana Test Result As Thomas Ravenel Bans the Troubled Mom From Seeing Her Kids!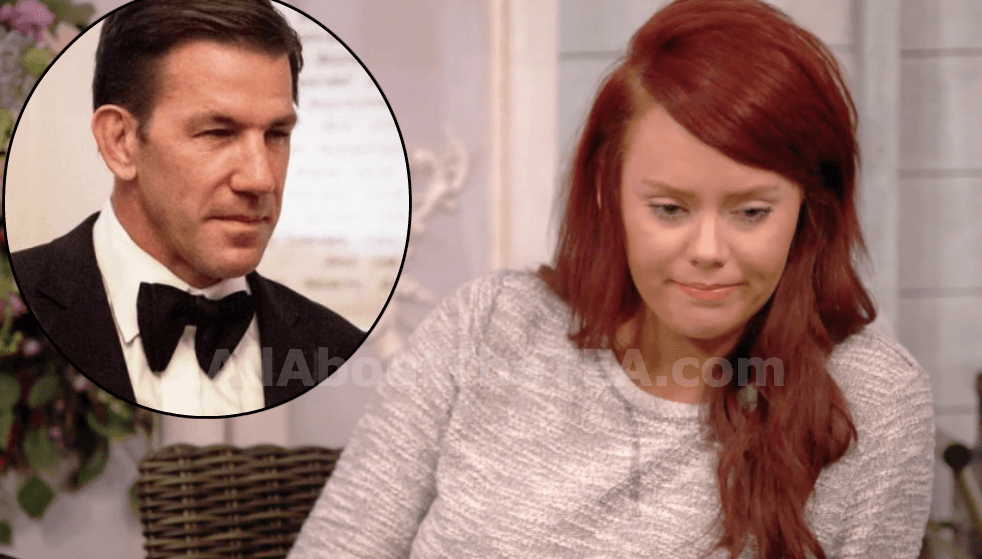 Thomas Ravenel and Kathryn Dennis' custody battle grows uglier by the day.
As reported, Kathryn  failed a court ordered drug test on June 14, 2019 — she tested positive for marijuana, benzodiazepines and amphetamines — as a result, Thomas has banned the troubled reality star from seeing their children until she cleans up her act.
According to court documents, she denies using marijuana and is blaming CBD oil for the positive marijuana result.
EXPOSED! Kathryn Dennis' Nanny Reveals Horrific Child Care By Drug Addict Mom — 'Unbathed, Dirty Clothes & Matted Hair'
According to the Southern Charm star, she's been sober for two years and claims Thomas has a drinking problem and has multiple declaration from others who back up her claim. She says that he would always start drinking at 5pm (if not earlier).
"I was in love with Thomas, and we would have good periods in our relationship mixed by very bad periods". She says, "He liked to control me and when we got into arguments, typically after he had been drinking too much, and he'd throw me and Kensie out of the house late at night or in the early morning hours."
MUST READ: Court Records Reveal Kathryn Dennis Addicted To Prescription Meds, Marijuana, Alcohol, and S*x — Got An Abortion In Rehab!
Kathryn used testimony from non-credible nanny currently suing Thomas to support her allegations.
"He got so drunk that he put Kensie's pajamas on over her regular clothes. He was still in bed with empty liquor bottles or wine bottles floating around the home when Dawn [Lewdell] arrived at his house to a screaming baby – but he did make it to his polo match later in the day."
She recalls "incidents from the early years she would like to forget" including; "the time that we had a pool party and Thomas was so drunk while holding Kensie that he fell into the pool with her as a baby and I had to jump in to grab Kensie."
Kathryn is seeking $5,000 a month (three times the allowed amount in South Carolina) in child support, based on her belief Ravenel makes $1-2 million a year.
On June 26, Thomas and Kathryn appeared in court to tackle this matter in a scheduled temporary hearing where Thomas and other witnesses submitted affidavits to support the claims made by Thomas against Kathryn. 
Thomas previously accused Kathryn of buying drugs from friends and show producers and even accused her of committing a hit-and-run.
Kathryn, 26, was arrested for underage drinking and disorderly conduct when she was 20 years old.
In 2016, Kathryn traveled to California for rehab after she tested positive for marijuana, cocaine and opiates and lost custody of her children. 
"Like" us on Facebook  "Follow" us on Twitter and on Instagram