Real Housewives of Atlanta
VIDEO: Porsha Williams' Baby Daddy Dennis Racially Profiled By White Cop — 'Falsely Accused' Of Stealing Sandwich & Handcuffed!
Porsha Williams' baby daddy Dennis McKinley claims he was racially profiled by a cop, who roughly handcuffed and injured him after he was "falsely accused" of stealing a $4 sandwich. 
Porsha Williams' cheating baby daddy took to Instagram to share his scary experience in a lengthy post accompanied by a video.
"Yesterday I was accosted by a super aggressive Emory police officer," he wrote on Saturday, July 27, giving the officer's name and badge number.
The Hotdog king claimed the female officer "racially profiled me and falsely accused me of stealing a $4 sandwich. I had a receipt which could have easily ended her inquiry. There was a cashier that could have easily verified that I paid for everything I had. There were a number of easy resolutions that could have deescalated the unnecessary racial profiling and my detention by this officer."
According to Dennis' post, instead, "She chose to abuse her power. She chose aggression over common sense.
"She put her hands on her weapon, she put her hands on me, she publicly humiliated me, falsely and wrongfully accused me of stealing a sandwich and placed me in handcuffs so tight that she caused injuries to both of my wrists."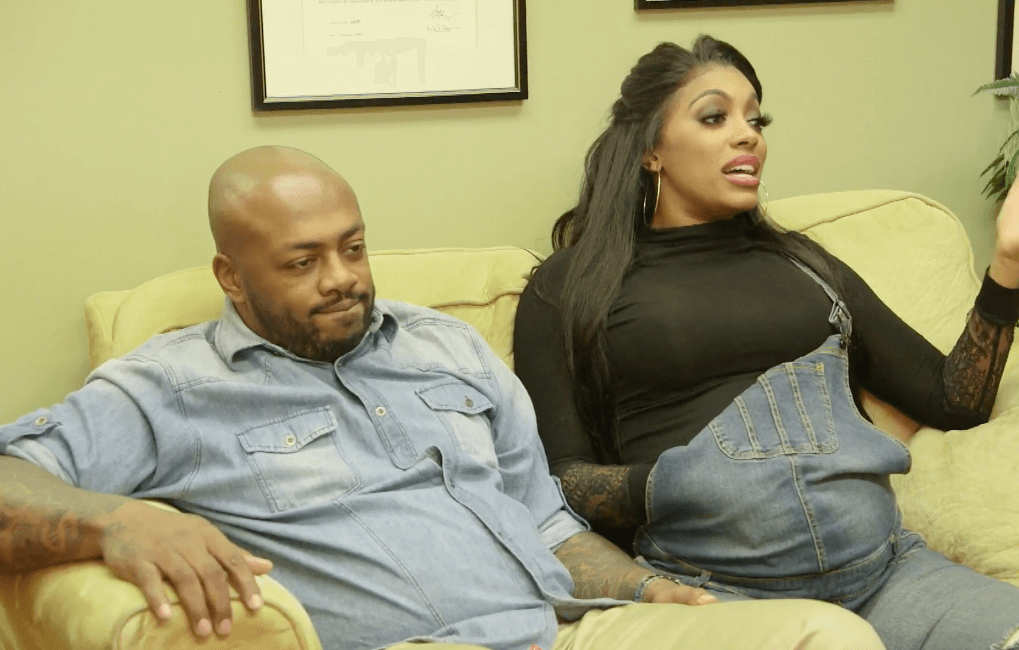 Dennis provided photos of his allegedly injured wrists so his followers could see the damage.
Among other things, he added in his post that the female officer "was wrong. No apology. Just more vitriol—she blamed me for the entire situation. It was disgusting."
"I can't let this go. This is not ok. I've retained counsel" He added.
Read Dennis' entire post below.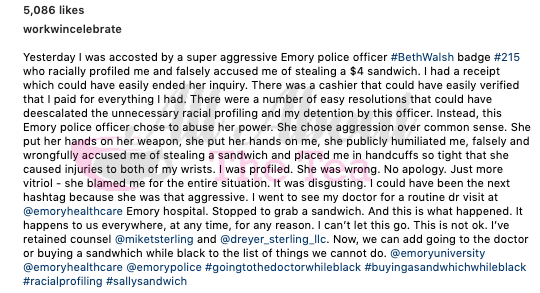 Dennis posted the following video along with his post detailing the incident.
In addition to the video above, Dennis provided photos of his receipt for the purchase of the sandwich and his injuries sustained in the altercation. Scroll through the gallery below.
This slideshow requires JavaScript.
Dennis McKinley and Porsha Williams recently ended their relationship.
The couple split 8-months after their engagement, but readers knew they had been experiencing some problems in their relationship.
As AllAboutTheTEA.com exclusively reported, the Real Housewives of Atlanta star called off the couple's engagement after catching her finance cheating with multiple women, including strippers. Women were sending him lewd photos of their private parts and Porsha exploded. She kicked him out and ended the relationship at the end of May 2019. 
MUST READ: Porsha Williams' Fiance Dennis McKinley's Cocaine Use, Beastiality Fetish, Gambling & Clout Chasing Exposed!
As reported, Dennis has a shady past that involves allegations of beastiality, beating women, cocaine use, gambling, shady business practices, and clout chasing.
"Like" us on Facebook  "Follow" us on Twitter and on Instagram