Hottest
Porsha Williams' Fiance Dennis McKinley's Cocaine Use, Beastiality Fetish, Gambling & Clout Chasing Exposed!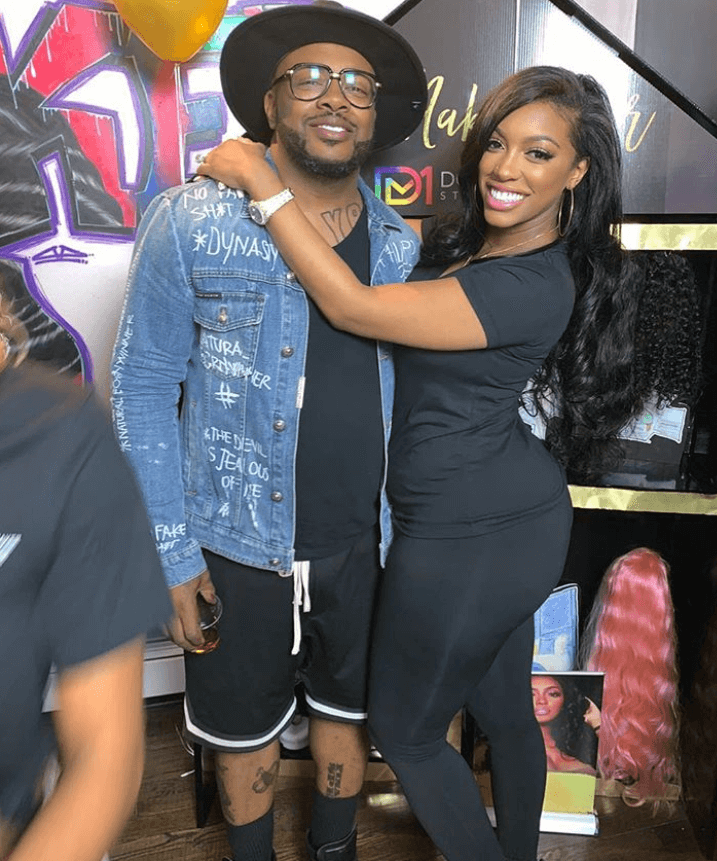 Run Porsha Williams!
Porsha Williams is a new mom, a wife-to-be and her life seems like a fairytale — but her fiance, Dennis McKinley, is being accused of cocaine use, beastiality, gambling and clout chasing. 
"Dennis McKinley is allegedly a coke head. [He] is allegedly a get-rich-quick scheme artist. [He] is allegedly into animal porn. [He] is allegedly a compulsive liar and woman beater — because he beat his ex, Shanise Thomason, several times." YouTube vlogger, Tasha K, reported during a broadcast on Thursday. 
As  previously reported, Dennis and his ex, Shanise Thomason co-owned hair company, Queen Virgin Remy, and Dennis allegedly swindled the company from his ex-girlfriend by listing himself as the sole owner when trademarking the business.
According to Shanise's daughter, Dennis "didn't have money or a car to get around in," when he started the business with her mother. On July 16, 2018, the couple settled the case. Shanise agreed to discontinue all use of "Queen Virgin Remy," trademark — details of the agreement is confidential.
RELATED: Dennis McKinley Stole Joint Business From Ex Girlfriend Then Had Her Arrested!
Additionally, Dennis physically abused Shanise during her pregnancy, according to her daughter. He also had Shanise evicted from the apartment they once shared as a couple on April 29, 2014.
Allegedly, the Detroit business man has issues with gambling and cocaine.
"Shanise Thomason left him because he was beating her, she found a bag of cocaine in the apartment after he said he had given it up. He was gambling away all the money that they were making at the Queen Virgin Remy locations and they were brining in over $200K a month." A source tells Tasha K.
https://www.instagram.com/p/BxdYydkHxaD/
According to Tasha K's source, Dennis is a clout chaser, who is using the Real Housewives of Atlanta star's celebrity to promote a new streaming business, that's causing conflict with Bravo.
"Dennis got into it with one of the Bravo executives because he just started a streaming service. Porsha is going to be the brand. She going to help him make more money. He's getting the publicity that he always wanted to help him continue to carry the brand," reports Tasha K.
Dennis' streaming business has already launched and Porsha has been actively promoting the company on social media.
Press play to watch Tasha K spill Dennis McKinley's explosive tea below.
The Real Housewives of Atlanta radio host welcomed her daughter, Pilar Jhena' Mckinley, into the world on Friday, March 22. This is the first child for Porsha and Dennis McKinley. Pilar Jhena' was born at 1:36 p.m., weighing 6 pounds, 15 ounces, and measuring 20 inches long.
Do you believe Dennis McKinley is a cocaine using, clout chasing, beastiality fetish loser? Sound off in the comments below!
"Like" us on Facebook  "Follow" us on Twitter and on Instagram