The Real Housewives of New York City reunion, aka The Bethenny Frankel Hour, begins by finally shifting gears to a rewind of Ramona Singer's messy season. Bravo editors ruthlessly exposed Ramona's most entertaining missteps, and the ladies are ready to let her have it. Ramona uncomfortably confirms that good-time Harry is a great drunk makeout partner, as an intro to her excuse heavy defense.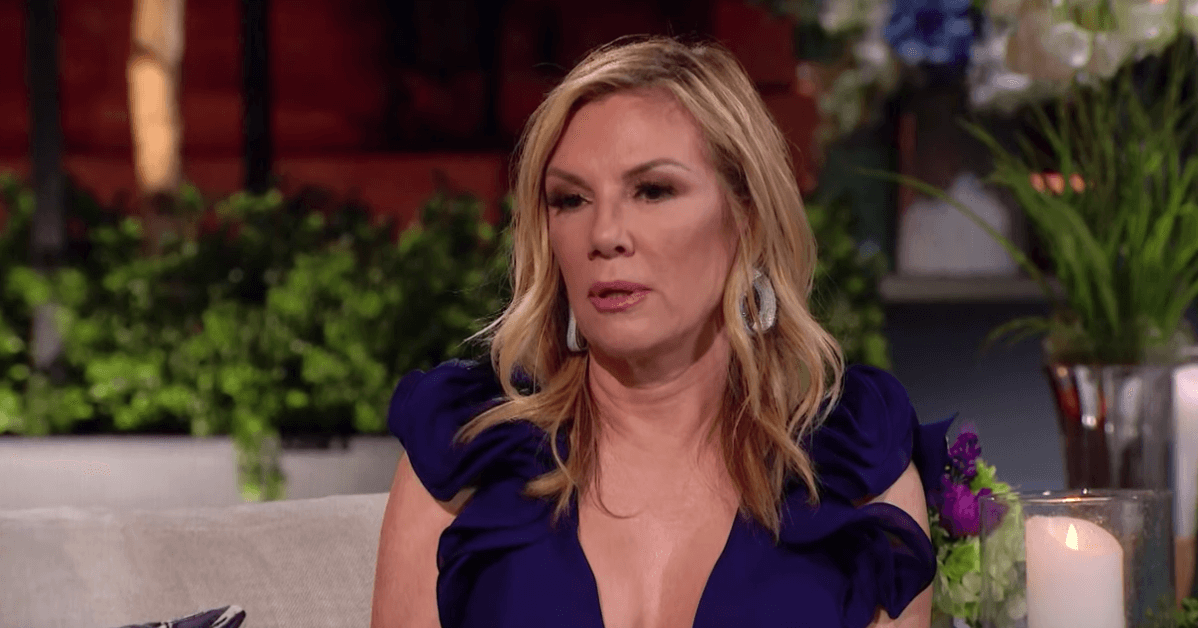 Ramona blames early dementia for the Angel Ball table swap controversy, but Dorinda Medley does not let her off the hook for the embarrassing diss. Bethenny chimes in to call Ramona a moron before Andy busts her for shutting Sonja Morgan out of her fancy birthday lunch. Sonja labels Ramona an elderly social climber, and reiterates that Ramona should never snub her trashier friends. Ramona claims that she just didn't want to film her "personal happy day" — just share it all over social media.
RELATED: Ramona Singer Apologizes For Calling Bethenny Frankel's Ex A Drug Addict!
Ramona's whoopsie comment about Dennis Shields is replayed, so she apologizes to the universe for calling Bethenny's addict an addict. Bethenny comes for Ramona's unsympathetic shoulder, so Ramona confesses that Bethenny scares the crap out of her. The cast is too terrified to nod along, so Ramona caves and admits that her runaway mouth is problematic. Bravo rewinds Ramona's pattern of reunion remorse, magnifying Ramona's comment about Dennis to the most devastating blurt of her reality TV career—at least according to the head B-I.
Bethenny Frankel Goes Public With New Boyfriend Months After Ex Dennis Shields' Death!
Bethenny proclaims that all cast flaws must be declared equal—adding that it's a tough call between Ramona's rogue pie-hole and Luann de Lesseps' off-key ego. This season's filmed charity event is awarded most cringeworthy, and Dorinda deflects before she's nailed for being a mouthy shrew — interrupting Luann so she can't weigh in on the filmed horror show.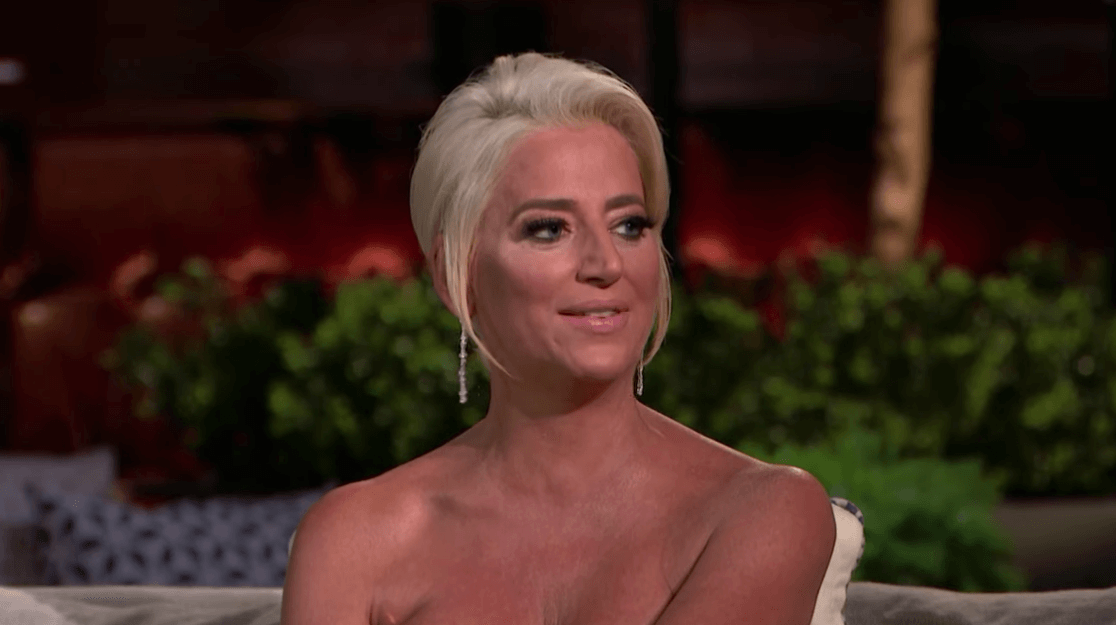 Things take a snoozy turn when Tinsley Mortimer's story is rewound. The cast slams their co-star for living beyond her means, and accuses her of faking a full-time life in NYC. Tinsley knows that it's déclassé to talk about bank accounts, but confirms that she lives off family money. Tinsley resents the accusation that she's guarded about sharing her real life, reminding the audience of her Bravo worthy tears. She reluctantly admits that she went on a trip with Scott, but confirms that the brief reconciliation was a dud. Bethenny nastily shades Tinsley's background, and Andy has a rare moment of clarity when he challenges his sidekick to understand a culture different from her own. Dorinda continues to bellow her analysis, before they reluctantly agree that they want Tinsley to be happy. Bethenny tries not to dissolve into giggles over Tinsley's frozen dog, after the pooch's dramatic demise is given a shout-out. Ramona totters offstage for a pee break, ending the segment with a bang.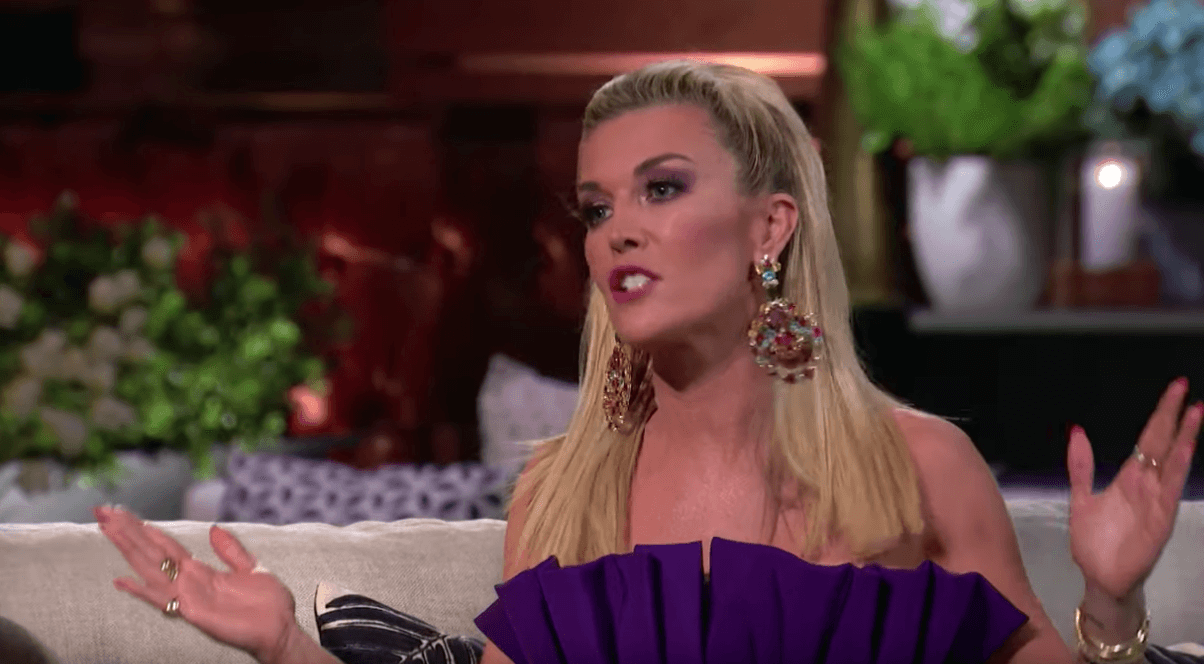 As a side note, Ramona is in an extra good place — because in case you missed it — she's "feeling herself" and lookin' hot-hot-hot. Bravo delivers a snippet of a hilarious bonus scene between Ramona and Tinsley——a nugget of reality TV gold that was inexplicably cut from the narrative.
Luannn's sobriety—or lack thereof—is analyzed next. Luann delivers a tee-shirt worthy slogan when a confessional spot is revisited, the cabaret star noting—- "the hardest thing about sobriety is not drinking." Luann addresses a recent "slip," admitting that a couple of Easter mimosas landed her back in trouble with the law. Luann tries to explain what was behind her guarded exterior, articulating how she approached filming season. She calls out the ladies for being unsupportive, but contradicts herself when she shades the cast for boozing insensitively in her presence. Luannn denies taking her sobriety lightly, so Andy questions her about the role her cabaret career plays in her commitment to stay clean. She admits that she struggles with self-sabotage no matter the environment, and confirms that she has addressed her mental health issues. Luann and Bethenny argue over how long Luann stayed in rehab, and Bethenny implies that she regrets her generous decision to join Team Lu. Ramona bleats "tough love" commentary from the peanut gallery, and accuses Luann of "drinking on the side."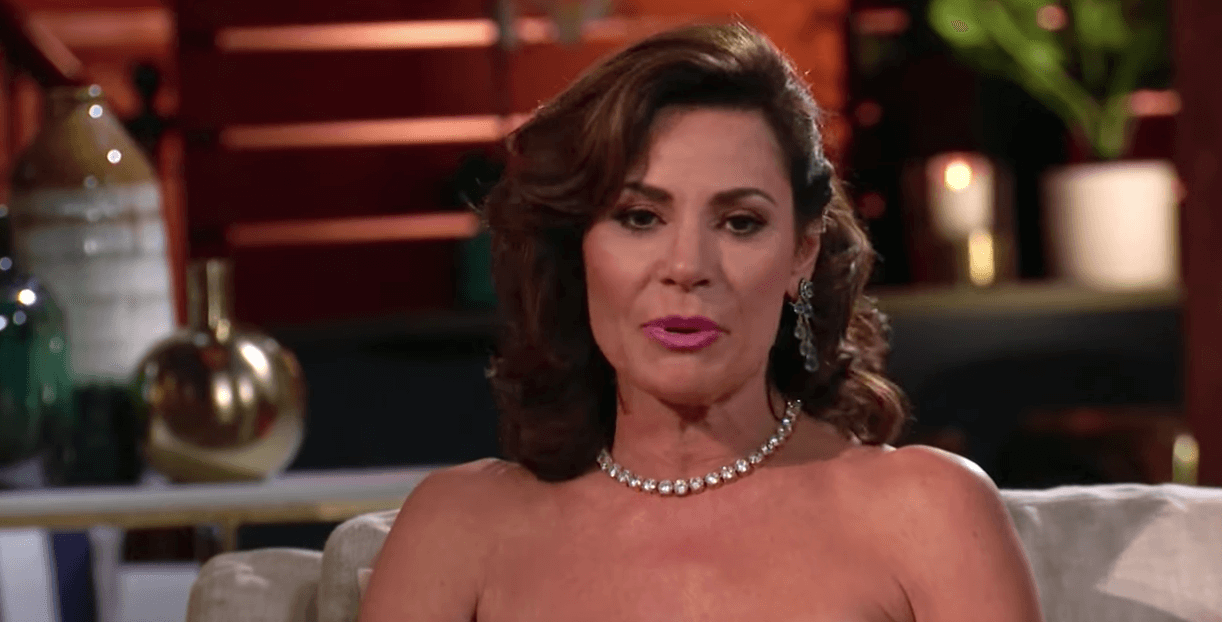 The Real Housewives of New York City concludes  next week, when Barbara Kavovit the builder takes the reunion stage.
"Like" us on Facebook  "Follow" us on Twitter and on Instagram