Southern Charm
Thomas Ravenel Has PROOF Kathryn Dennis Conspired With Nanny Dawn Ledwell On Sexual Assault Charges For A Storyline!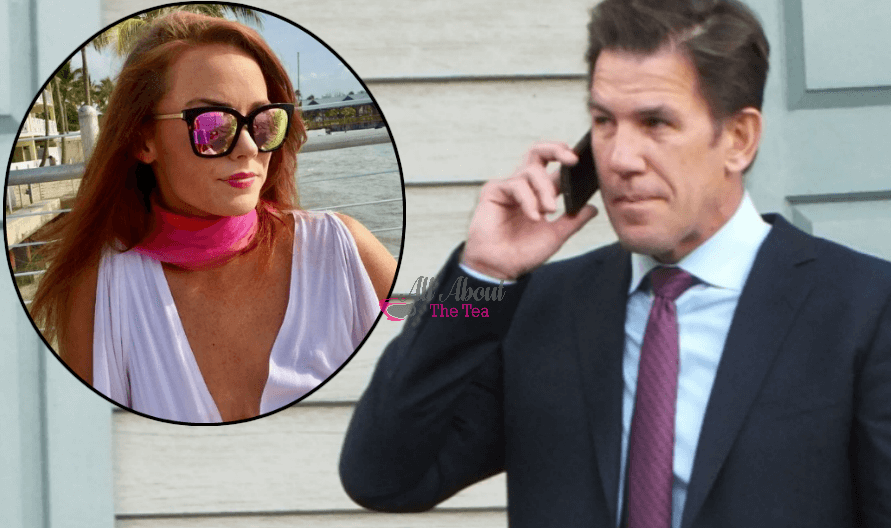 Southern Charm star, Kathryn Dennis, is in major trouble in the custody battle with her ex, Thomas Ravenel.
Thomas Ravenel has submitted explosive evidence to the court that shows Kathryn Dennis conspired with nanny, Dawn Ledwell, the former employee that accused Thomas of sexual assault.
RELATED: Dawn Ledwell Drops 'Sexual Assault' Claims Against Thomas Ravenel In New Court Filing — Did She Lie Originally?
According to court records, Kathryn along with Southern Charm producers worked hand-in-hand with Dawn Ledwell to orchestrate sexual assault charges against the former South Carolina State Treasurer. 
Kathryn's phone records indicate that she and Dawn Ledwell were in constant communication before and during the day she filed the sexual assault charges, according to court documents. And Kathryn talked to Dawn twice on the day she filed charges with the police. He claims she then called a Southern Charm producer immediately after.
Dawn Ledwell Leaks Court Documents to Press, Makes Outrageous Claims Against Thomas Ravenel & Trolls Under Fake Twitter Account!
Kathryn, 26, filed for primary custody in October. The reality star lost custody of the two children in 2016 after failing court ordered drug tests, but regained joint custody after completing a stint in rehab and maintaining sobriety.
In December 2015, "she was upset because I hired an additional nanny, Diedre, to care for Kensie and Saint," Thomas states in court documents. But Dawn Ledwell didn't make the accusations public until 2018.
"The more information uncovered about Kathryn's actitivies, the more Katyryn was found to be connected to Dawn."
"On Sunday, May 6, 2018, I requested that Kathryn submit to a drug test in anticipation of our coming mediation to discuss changes in her visitation and child support. I needed to know if she was drug free to offer her more time. The very next day …. The day I made Kathryn submit to a drug test Dawn went to the police and filed a criminal complaint against me."
Through subpoena, Thomas obtained Kathryn's credit card statements, which show she paid a law firm $20,000 on the same day Dawn filed a criminal complaint — days before it became public information.
Meanwhile, Kathryn played the supportive baby mama during this time — assuring Thomas that she loved him and had no involvement in Dawn's complaint. 
"It disgusts and horrifies me to find out she was communicating with Dawn and procuring an attorney the same time she was sending me these messages." Thomas states in court documents.
Kathryn filed for sole custody the month Southern Charm began filming season 6. He claims her previous storyline was gaining 50/50 time with their kids and says the natural progression for her would be getting sole custody. He adds, "Dawn going public and filing a criminal complaint against me was the ammunition she believed she needed to accomplish that."
In November 2018, Ravenel filed a lawsuit, demanding that Bravo and Southern Charm producers cut specific footage from the upcoming season. He accused producers of baiting Kathryn to file for sole custody to create Southern Charm drama.
Thomas Ravenel also strongly believes Patricia Altschul played a role in Kathryn and Dawn's conspiracy to take Thomas down — and fired off a subpoena to depose the matriarch.
Tell us what you think. Do you believe Kathryn Dennis conspired with nanny, Dawn Ledwell to accuse him of sexual assault for a storyline?
Southern Charm will premiere later this year. 
"Like" us on Facebook  "Follow" us on Twitter and on Instagram