Southern Charm
Dawn Ledwell Leaks Court Documents to Press, Makes Outrageous Claims Against Thomas Ravenel & Trolls Under Fake Twitter Account!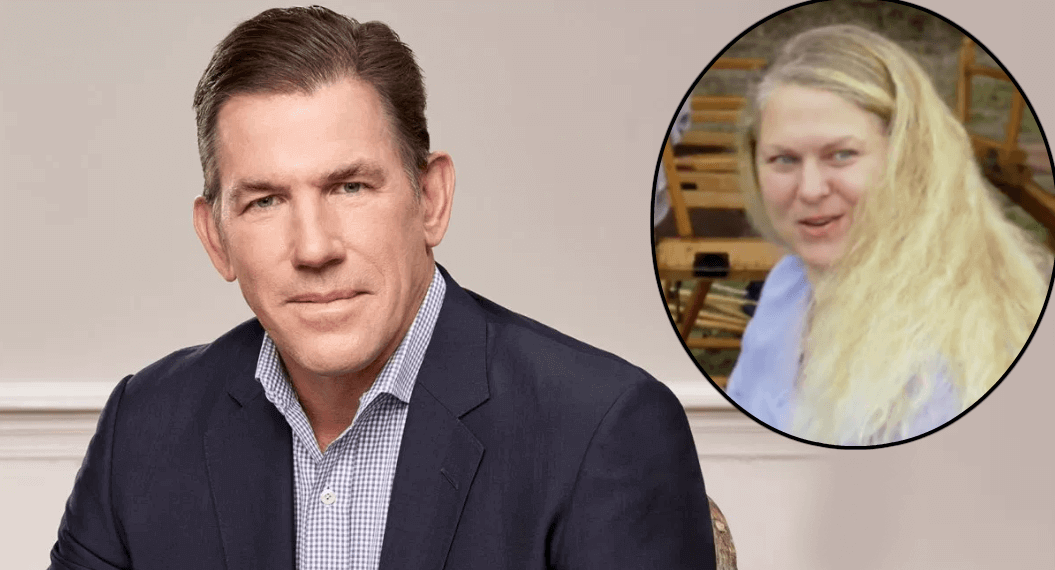 Dawn Ledwell has leveled horrific new claims against Thomas Ravenel, in leakeddeposition linked to the Southern Charm alum's custody battle with baby mama, Kathryn Dennis.
DailyMail.com obtained the legal docs in the since sealed case, which lay out Ledwell's scathing allegations against the former South Carolina State Treasurer and ex-reality star.
Fans know that the former nanny is set to face off against Ravenel in court, after alleging that the developer raped her — an accusation that she later downgraded to sexual assault.
Dawn Ledwell Drops 'Sexual Assault' Claims Against Thomas Ravenel In New Court Filing — Did She Lie Originally?
Ravenel and Kathryn are locked in an ongoing custody battle over their two children — and there's little doubt that Ledwell has her own dog in the legal fight.
UPDATED: Thomas Ravenel's Rape Accuser Dawn Ledwell's LIES Exposed! (Exclusive Details)
Dawn Ledwell claims that Ravenel told her that he "sniffed cocaine off his campaign sign" after his 2014 Senate bid, "'nearly amputated Kathryn's hand in a car door," and wanted his ex to abort their youngest child, Saint.
Ledwell also alleges that Ravenel once threw cigarette butts at Kathryn's face to punish her for sleeping late, and claims to have witnessed Ravenel "vomiting down the bed'" in his sleep. Ledwell states in the doc that Ravenel told her that he took Klonopin, Viagra, pain medication and 'something for bi-polar,'  and confessed to an ongoing struggle with alcohol dependence.
Ledwell clarified that the purported bedroom vomiting episode occurred after the alleged sexual assault.
The former baby nurse also relayed an alleged account from an Uber driver friend, who  encountered Ravenel on the night his son was born.
"Thomas was the last person to be dropped off and he wanted to give her a tour of his house…She's trying to convince him to go to the hospital. Like 'Dude, if you're celebrating the birth of your baby, you need to go to the hospital and spend time with the baby. Wasn't the baby born early?'" she stated in the deposition.
"And so, he's like ''Yeah, yeah, yeah. Well, will you do me a favor? I'll pay you $500 to clean the cocaine off my face and wipe it off my clothes.'"
Bravo production cameras were rolling on the night of Saint's birth, and Ravenel was filmed driving Kathryn to the hospital, and welcoming his son into the world.
"This is the greatest thing that I've ever been a part of," Ravenel said in an emotional confessional spot, aired during the episode.
Ledwell's legal arrows collide with an exposed Twitter spectacle that got the attention of many followers of the high profile case. She supposedly posted under the alias "Nana6132," recently but has since deleted her account after leaking her deposition to the media.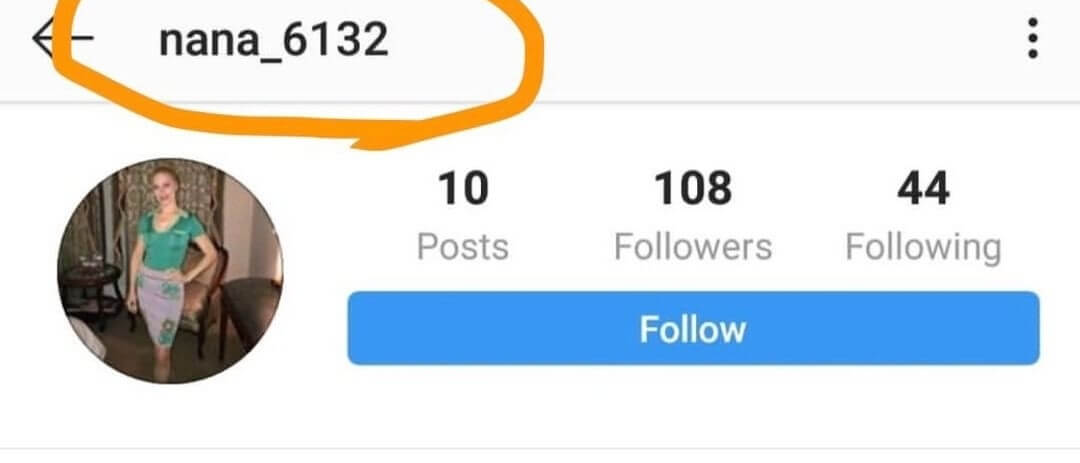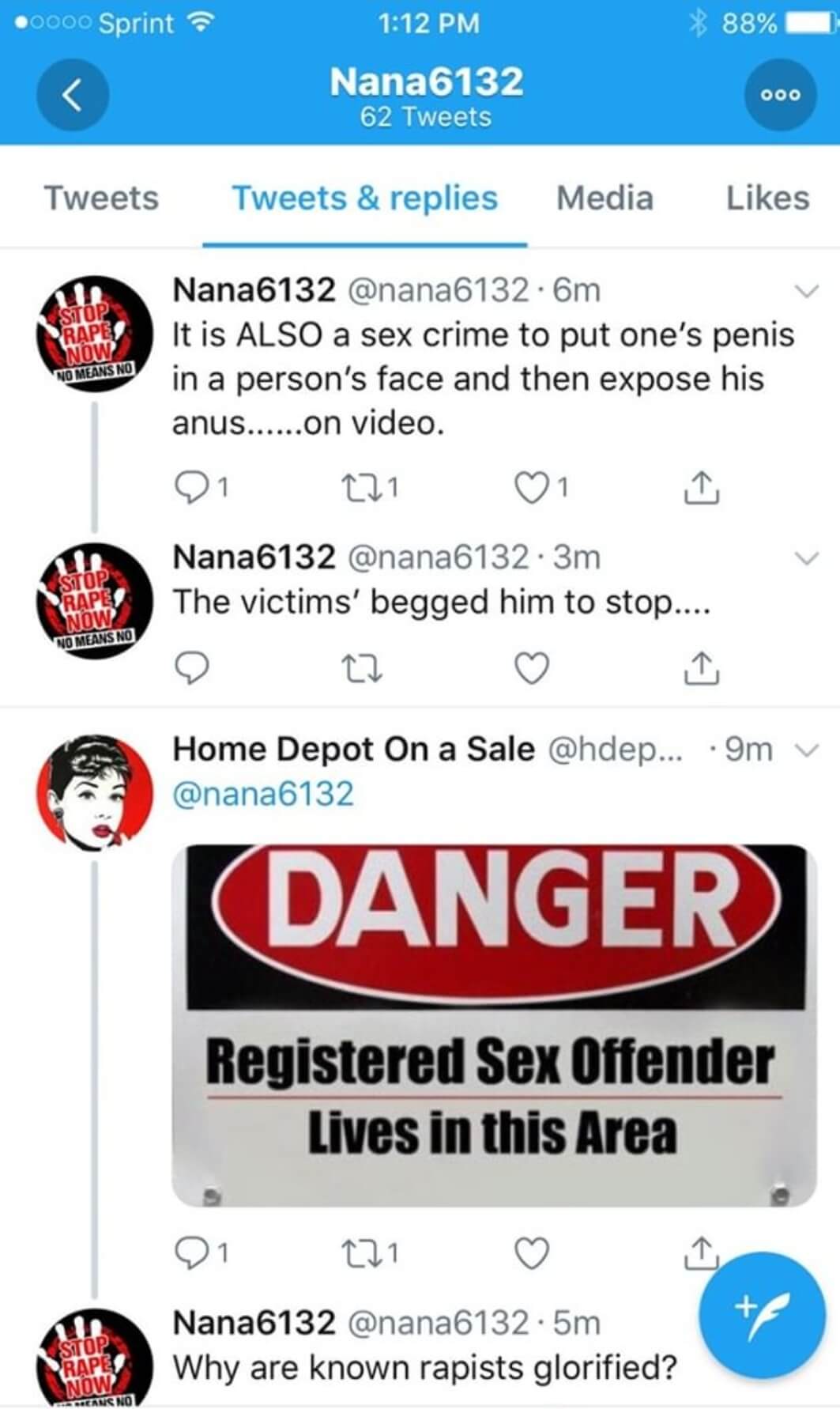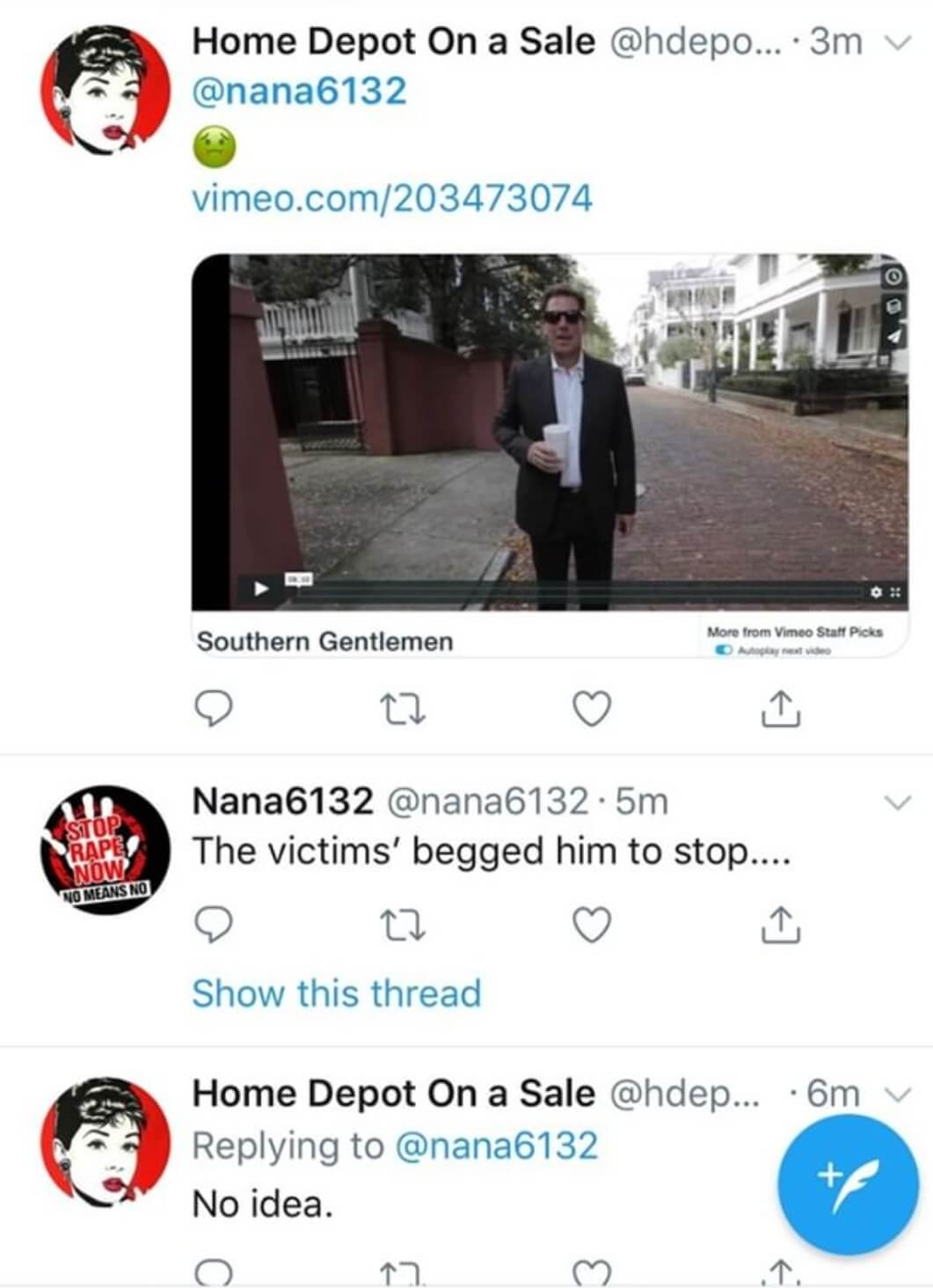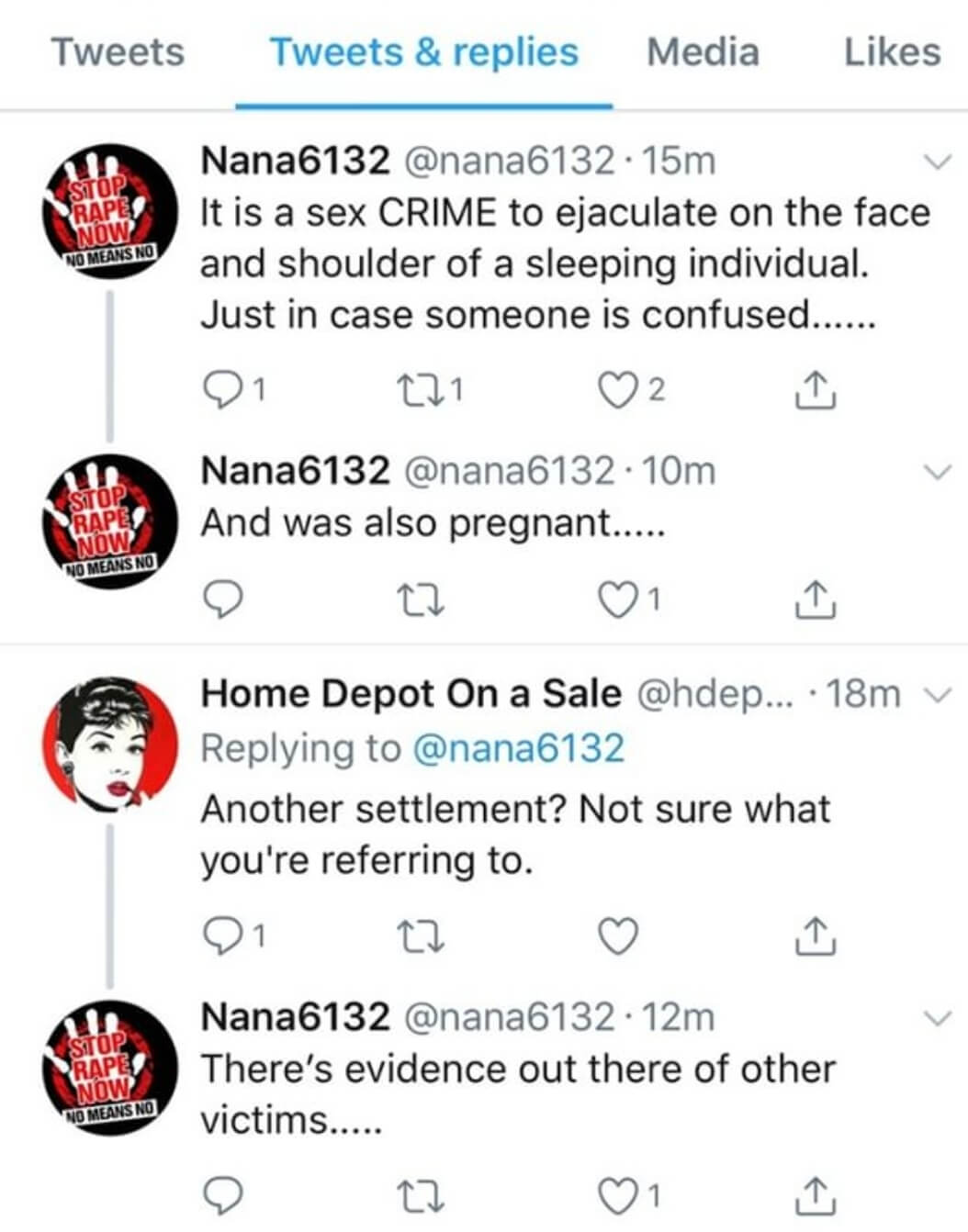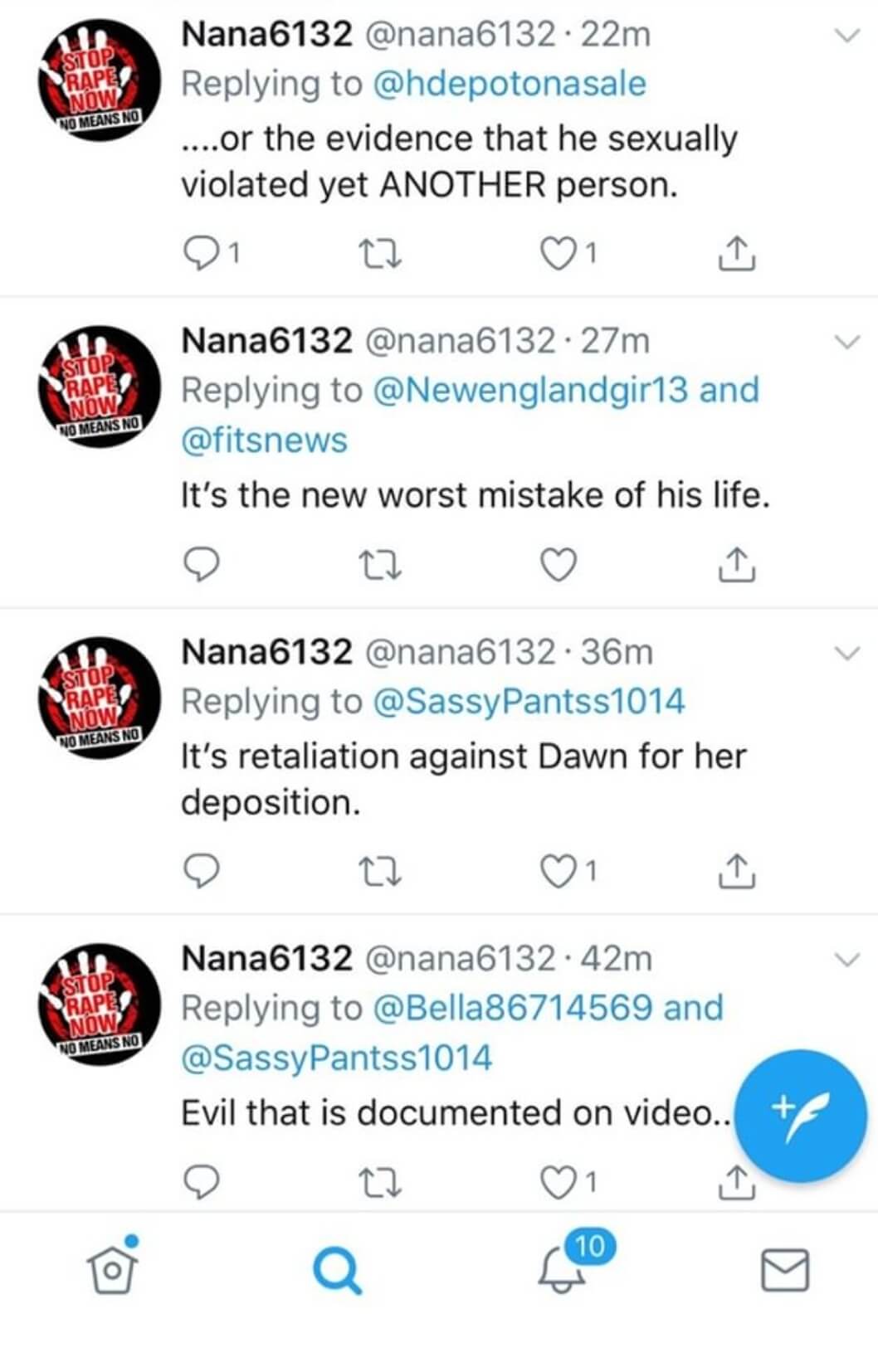 Ledwell's custody case depo was leaked on the eve of the Season 6  premiere of Southern Charm  Wednesday night at 8 pm, ET, on Bravo.
"Like" us on Facebook "Follow" us on Twitter and on Instagram