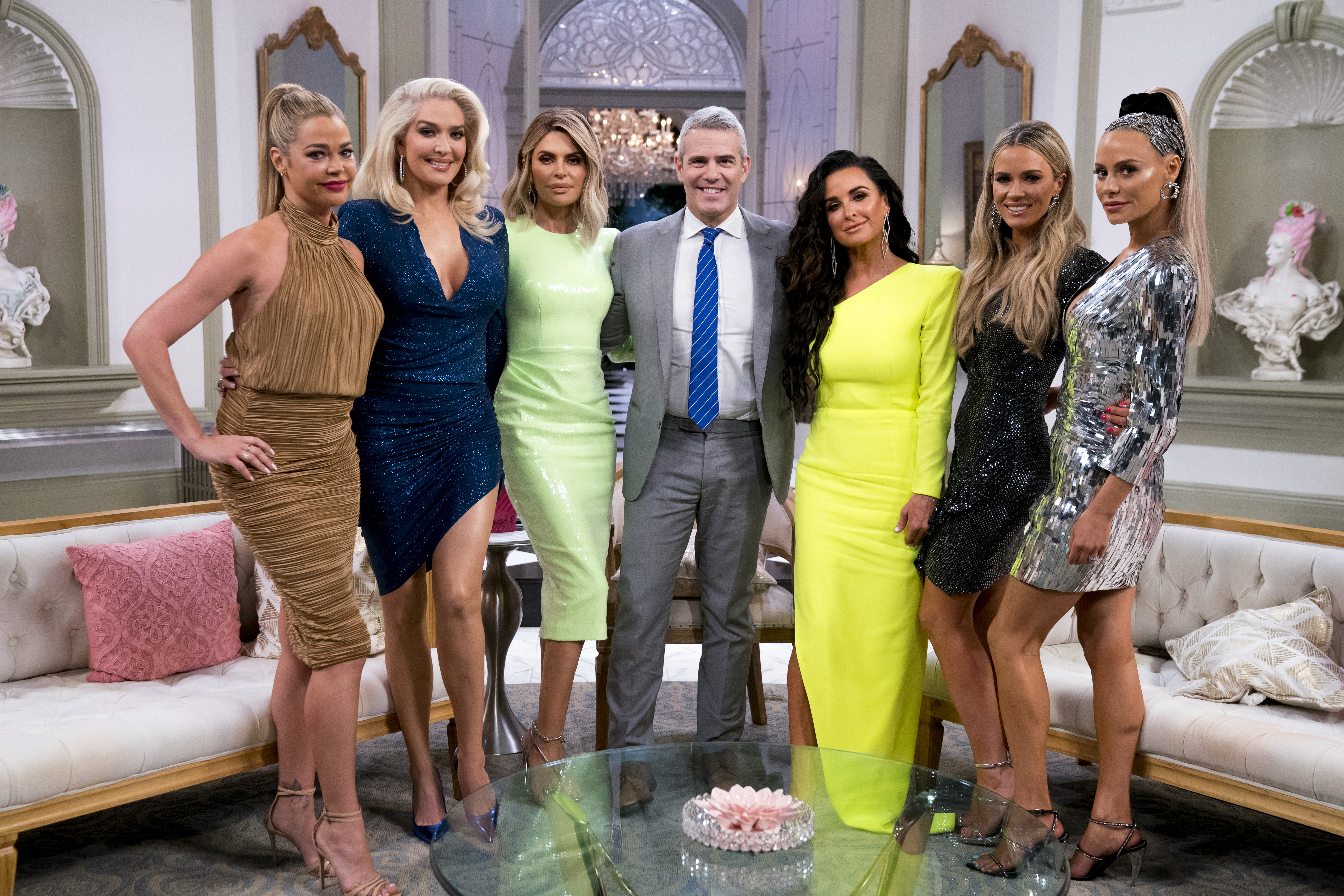 The Real Housewives of Beverly Hills dramatic three-part reunion premieres on Tuesday, July 16.
Erika Girardi, Dorit Kemsley, Teddi Mellencamp, Kyle Richards, Denise Richards, Lisa Rinna, and friend Camille Grammer meet up to recap an unforgettable season — marred by the #PuppyGate scandal.
As fans know, Lisa Vanderpump decided not to subject herself to the drama and skipped the reunion.
RELATED: Dorit Kemsley Calls Lisa Vanderpump A 'Coward' Who Lacks 'Dignity & Grace' For Not Attending The Season 9 Reunion!
An emotional Denise reflects on her roller-coaster year, but her comments draw Camille's ire.
"Camille, calm down for f*ck's sake," Denise says in the clip below. "Is she on something?"
Lisa Vanderpump's absence is a sore spot for the women — especially her former friend Kyle Richards — who breaks down over their friendship fallout.
"I paid the ultimate price by being honest," a teary Kyle says in the trailer below. "Sorry, I can't talk right now."
RELATED: Dorit Kemsley's Husband PK Owes Over $2 Million In Gambling Debt! 
Part One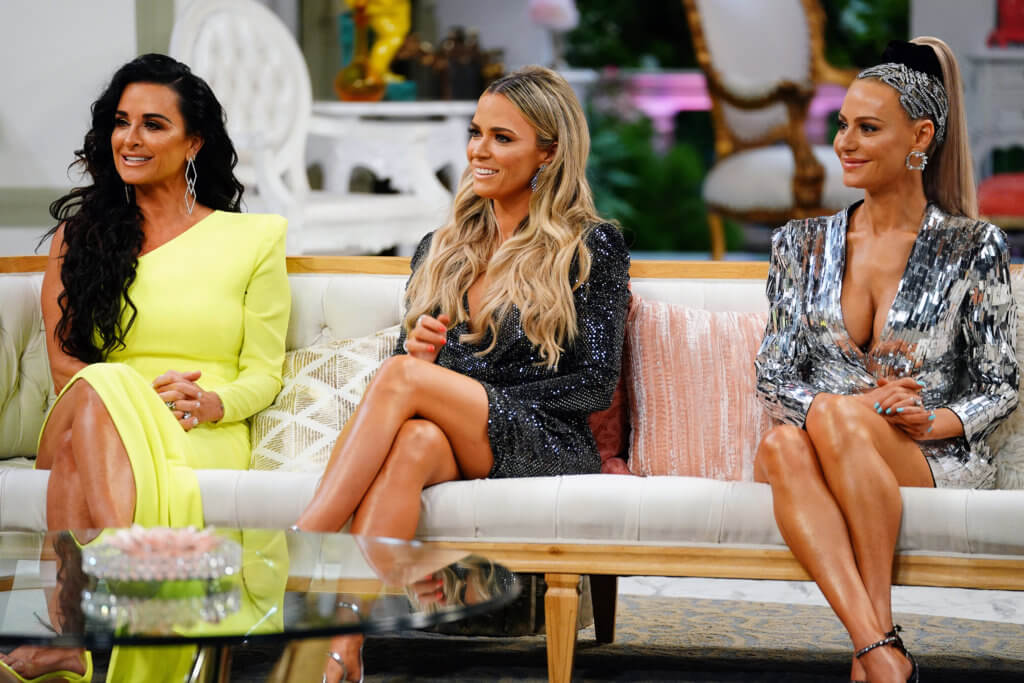 Part one will center around the women dragging Lisa Vanderpump for not attending the reunion. Also, Erika and Lisa Rinna reveal some naughty secrets about their husbands, while Dorit calls out Teddi for betraying her. Part one airs July 16.
Part Two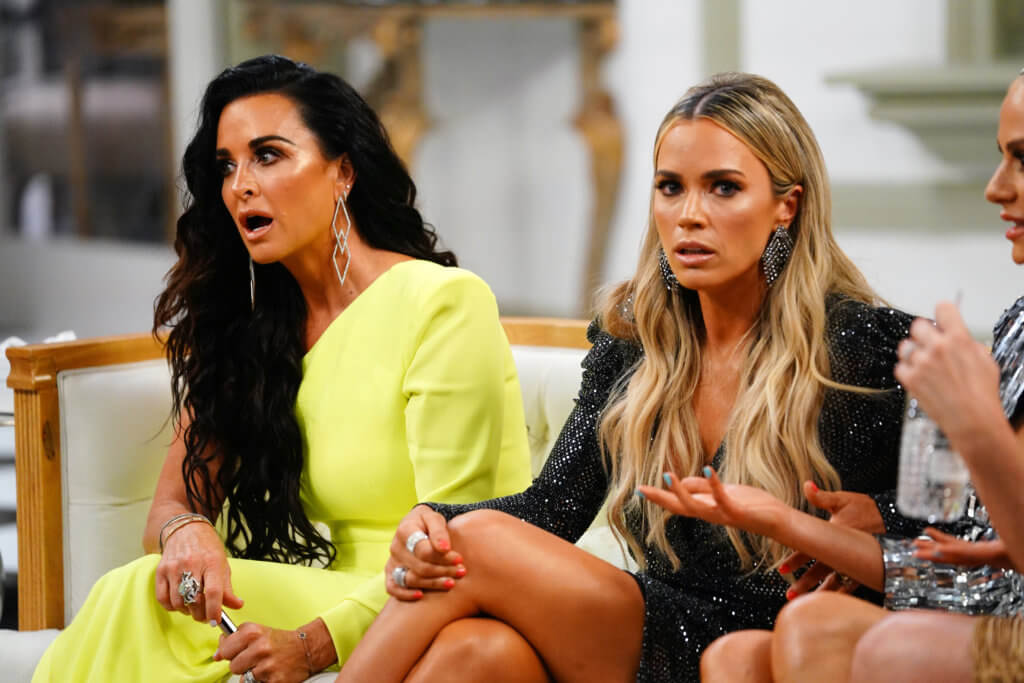 Part two airs on July 23 — Teddi Mellencamp finds herself in the hot seat as host Andy Cohen holds her accountable for her role in #PuppyGate, which ultimately led to a rift between Dorit and Lisa Vanderpump. Also, Dorit, Erika, and Kyle are questioned about their husband's lawsuits and financial issues. Lisa Rinna admits to having an eating disorder. And Camille Grammer gets attacked by the entire group and they all get into a heated shouting matches. As previously reported, Tom Girardi is being sued in two other lawsuits for fraud. The plaintiffs accuse Erika's husband of funneling loan money to fund his and his wife's extravagant lifestyle instead of repaying loans. 
RELATED: San Bruno Explosion Victim Suing Tom Girardi For Not Paying Him Million Dollar Settlement In Case!
Part Three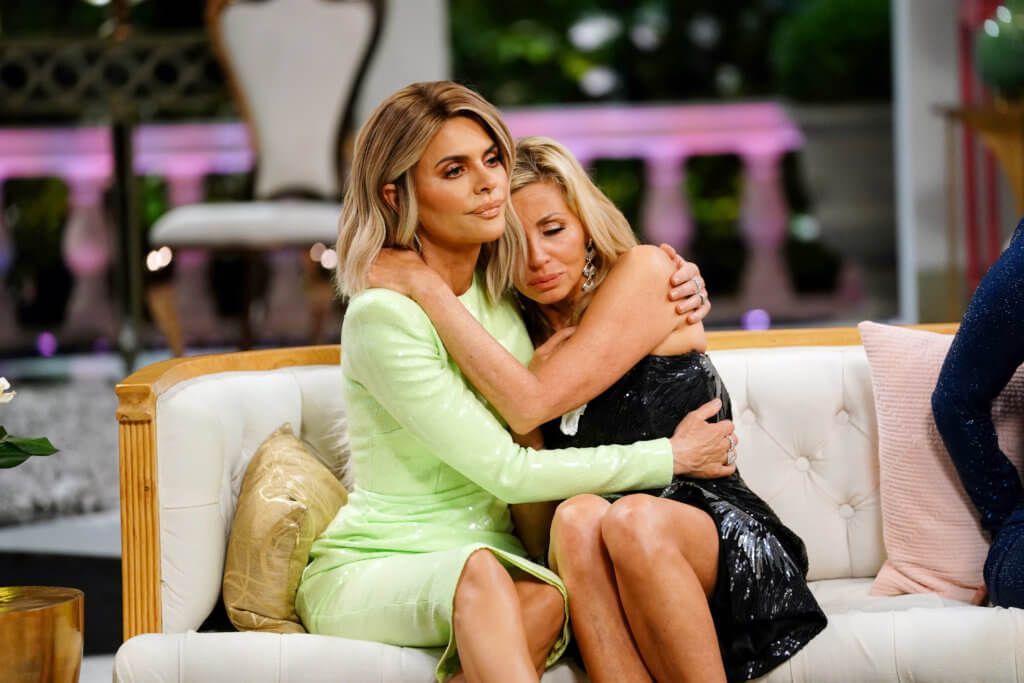 Part three concludes on July 30 with Camille storming off the stage after a dramatic gang up by the cast. In addition, Lisa Rinna, Dorit, and Erika debate Lisa Vanderpump's behavior this season and question her motivations.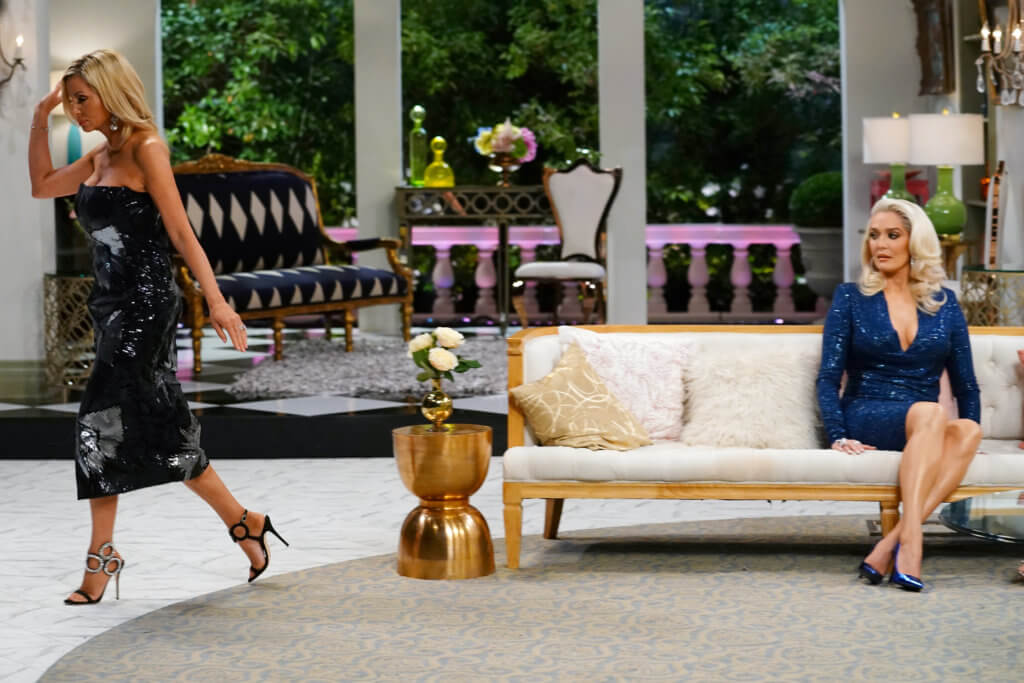 Press play below to watch the RHOBH Season 9 reunion trailer.
The Real Housewives of Beverly Hills airs Tuesday nights, on Bravo, at 9:00 pm EST.
"Like" us on Facebook  "Follow" us on Twitter and on Instagram