San Bruno Explosion Victim Suing Tom Girardi For Not Paying Him Million Dollar Settlement In Case!
More legal trouble for Erika Jayne's husband, Thomas Girardi.
The high-profile attorney and his law firm, Girardi Keese, were hit with a new lawsuit on Wednesday — filed by one of the victims of the San Bruno, California gas pipeline explosion that occurred on September 9, 2010.
Lawsuit Claims Tom Girardi's 'Funneling Millions' to Fund Erika Jayne's Career But Can't Pay Back $15 Million Loan — Lien Placed On His Mansion & Assets!
The suit claims Thomas V. Girardi and his firm are withholding settlement money paid by PG&E (the gas company) to compensate for Joseph Ruigomez severe injuries and trauma. He was burned over 90% of his body in the gas explosion that claimed the life of his girlfriend, Jessica Morales.
"You just got to pound it in your head, she would want you to be happy; try not to let those thoughts torment you … move on," was how Ruigomez described his ordeal at a San Bruno memorial back in 2015.
Overall, the utility paid out about $500 million to resolve suits over the blast that left eight people dead and destroyed the Crestmoor neighborhood.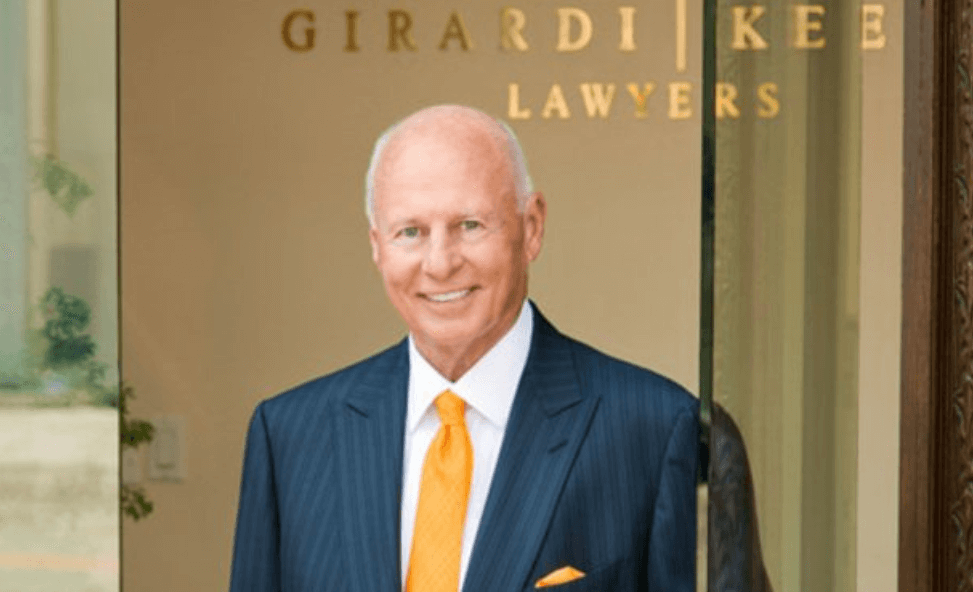 According to the suit, Tom Girardi and his firm breached contract for not paying Ruigomez and his family the remaining balance from the original PG&E settlement.
Tom Girardi Hit With NEW Lawsuit For $5 Million Unpaid Loan — Accused of Funding Erika Jayne's 'Lavish Lifestyle' & 'Glamorous Public Image" With Loan Money!
Ruigomez needs the balance of the settlement to pay for more surgeries over his lifetime to more fully recuperate from his extensive burns. He's already had 30 procedures.
"It's been almost nine years since that horrific day in San Bruno," Ruigomez said in a statement Wednesday. "We're finding it more difficult with each passing cycle, and all I want is to conclude our dealings with Girardi Keese, so our family can try to put this behind us."
Press play below to watch the victim speak about his horrific circumstances due to the explosion and withheld settlement proceeds by Tom Girardi.
Tom Girardi told NBC Bay Area in a statement that he "quite honestly, did a spectacular job'' in the case, and is now following a schedule of payments that the family requested. His statement reads, "We kept the money in trust, and then there was a request for him to get the funds. We sent them half of it as requested, and we informed him he could get the other half July 7. On July 7, we will send the additional $5 million, and we will then calculate the interest."
As previously reported, Tom Girardi is being sued in two other lawsuits for fraud. The plaintiffs accuse Erika Jayne's husband of funneling loan money to fund his and his wife's extravagant lifestyle instead of repaying loans. 
"Like" us on Facebook  "Follow" us on Twitter and on Instagram 
Nancy Zhāng is an Entertainment Blogger for All About The Tea. Nancy covers hot topics, recaps and celeb news. She loves to multi-task as a writer and a private chef. She received a B.S. in Mass Communications from LSU. Nancy's married and the proud mom of 2 German Shepherds.