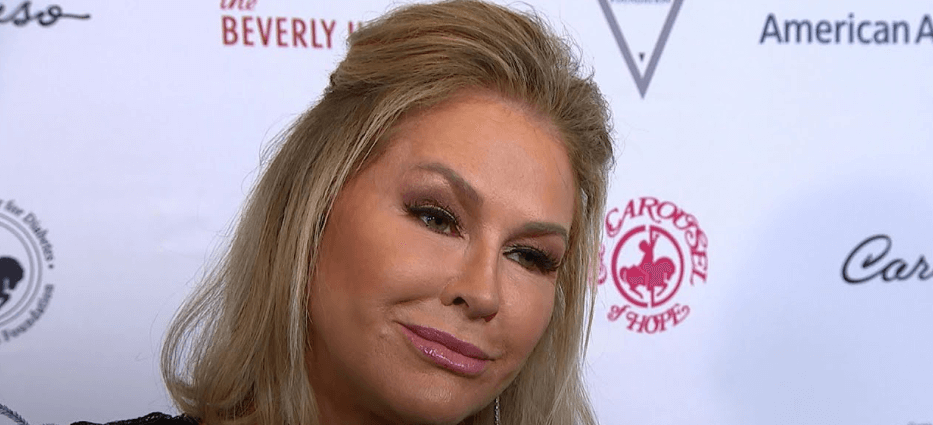 Kathy Hilton and her husband, Rick, are being sued by their former maid, who claims Paris Hilton's parents owe her thousands in unpaid wages and poor treatment for not offering rest periods.
According to legal papers, a woman named Isabel Gonzales has filed suit against the Hiltons — claiming she was their live-in housekeeper and received a weekly salary, but wasn't compensated for overtime hours. Gonzales claims Kathy and Rick didn't provide her with a second meal break or "any rest periods."
EXCLUSIVE: RHOBH Star Lisa Rinna Caught In Lie Over Being Sexual Harassed By Producer! 
As reported, Kathy Hilton is reportedly in negotiations to join The Real Housewives of Beverly Hills, following Lisa Vanderpump's departure.
RELATED: 'American Woman' Horror Show: 10 Nightmares About Kyle Richards' Mother AKA "Big Kathy" Revealed!
Kathy Hilton, 60, is not new to the Bravo reality series — she has made occasional appearances on The Real Housewives of Beverly Hills as a "friend" throughout the show's nine seasons.
As reported, the future of the Bravo reality series is uncertain ever since fan favorite, Vanderpump, announced her resignation on June 4, 2019. Rumors are flying around that the show's rating will tank without the British queen.
MUST READ: Camille Grammer Blasts Her 'RHOBH' Costars For Attacking Her Decision To Not Participate In Their 'Vendetta' Against Lisa Vanderpump!
Kyle Richards and Kathy Hilton have fought for years but the matriarch of the Richards sisters, distanced herself further after Kyle produced television series, American Woman. The now canceled television series was based on the family's dysfunctional childhood. However, Kathy and troubled sister, Kim Richards maintain a very close relationship.
The Real Housewives of Beverly Hills airs on Bravo, Tuesday nights, at 9:00 p.m. ET.
"Like" us on Facebook  "Follow" us on Twitter and on Instagram