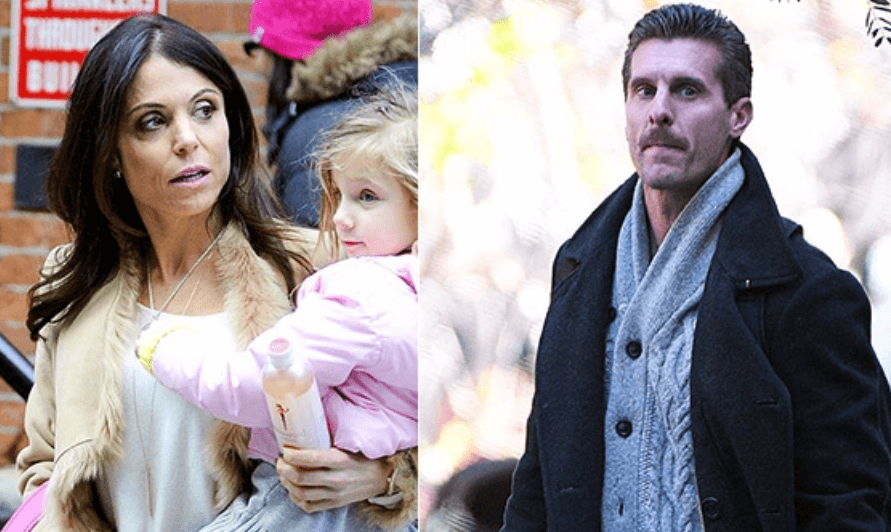 Bethenny Frankel's ex-husband took the stand on Friday in his child custody case and explained a controversial drawing he'd slipped into their little daughter's backpack two years ago.
The Real Housewives of New York City star accused her ex-husband, Jason Hoppy, of being spiteful because the drawing was of her deceased dog, Cookie. Bethenny claims their daughter, Bryn, witnessed the dog suffer a seizure and die just days before.
Bethenny Frankel Denies Yelling at Sunny Hostin's Child: 'She's Been Drinking or Taking Drugs' & Blocks The VIEW Host On Twitter!
Jason took the witness stand and shot down all of Bethenny's claims — explaining that he was just helping the then-7-year-old girl grieve.
"We went to church," he testified of him and Bryn on the day after the dog died. "We lit candles. We [both] drew pictures," of the dog, he said, under cross examination by Frankel's lawyer, Allan Mayefsky.
"I loved Cookie," he insisted.
"I regret not including Bethenny in that conversation," he said.
As fans know, Bethenny adored her beloved pooch, Cookie, and accused Jason of once locking the dog in a storage closet for hours.
Bethenny Frankel Busted Eating Seafood After Claiming Severe Fish Allergy!
Another issue Jason addressed on stand was enrolling Bryn in Catholic classes. Bethenny, who has converted to Judaism, claims she wasn't notified first. He claims that his ex-wife was well aware and "Bryn told me that when she tries to say her prayers at Bethenny's house, [Frankel] shuts it down and says 'Don't say that in my home.'"
He ended his testimony with a peace offering.
"I'm a good parent, Bethenny is a good parent," he said. "I don't approve of certain things that she does in her life." But "I have no interest in sparring with her," he insisted. "My focus is on parenting Bryn and loving Bryn."
The testimony concluded four months of trial dates on Bethenny's demand for full custody of the girl. Jason is hoping to retain joint custody.
Tension between the couple is so contentious that a psychotherapist who tried to counsel the parents gave up after becoming defeated with their fighting.
The Real Housewives of New York City airs Wednesdays, at 9:00 p.m. ET, on Bravo.
"Like" us on Facebook  "Follow" us on Twitter and on Instagram