Real Housewives of New York
Bethenny Frankel Denies Yelling at Sunny Hostin's Child: 'She's Been Drinking or Taking Drugs' & Blocks The VIEW Host On Twitter!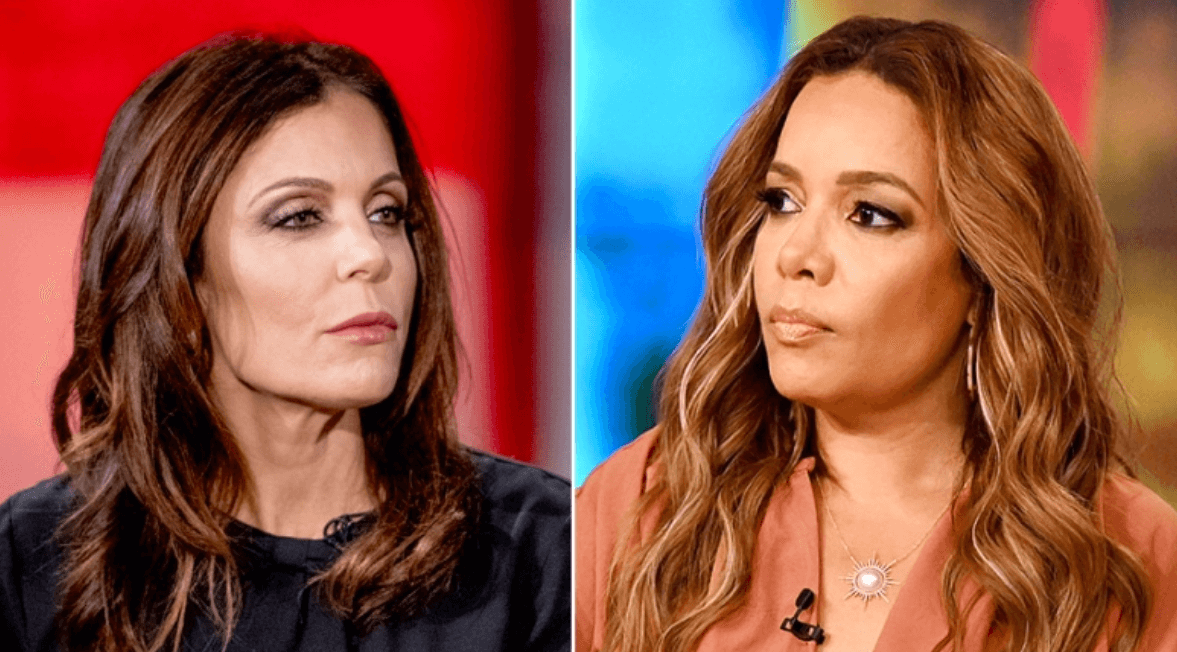 The feud between Bethenny Frankel and Sunny Hostin heated up on Twitter after The View co-host slammed the Real Housewives of New York star for yelling at her child for being too loud.
"Bethenny yelled at my child on the beach," said Hostin during last week's airing of The View. "It was in the middle of the day and my child was about seven playing with other children at about 2 in the afternoon and she said her child was napping inside with the window open and that our children were being too loud on the beach," she added.
Hostin continued, "I went out there and stood in front of my child and I yelled at her and told her that, 'Adults speak to adults.'"
Bethenny Frankel, 48, addressed the accusation during the June 20, 2019 airing of Watch What Happens Live — telling host, Andy Cohen, "I don't know," said Frankel. "I think she's been drinking or taking some drugs, I don't know. I don't know her," she added.
Sunny Hostin, 50, reacted to Bethenny's drug claims and denial via Twitter, when responding to a fan she wrote,"Not surprising that a Reality TV personality who yells and bullies little kids on a beach lies. But I have witnesses @Bethenny. @rmjansen feel free to weigh in. #receipts Oh and @Bethenny – defamation ain't cute……."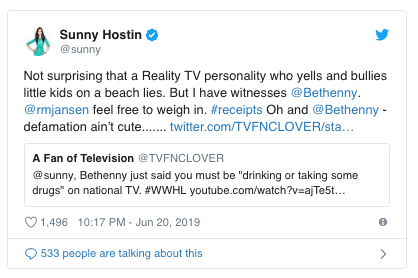 Hostin's friend, Regina Jansen was present during the alleged indecent — and confirmed Bethenny's beach meltdown. She wrote, "Co-signed! @Bethenny you yelled at our kids playing during the day. I was in the house & heard you yelling at our young kids to lower their voices because your baby was sleeping. Heard you & wondered "Why is this gown woman yelling over a fence at my child?" @sunny handled it."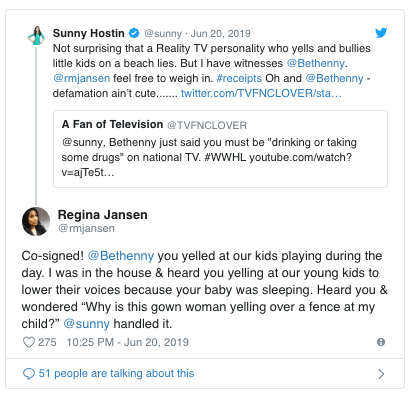 Shortly after, Hostin revealed that Bethenny Frankel had blocked her on Twitter.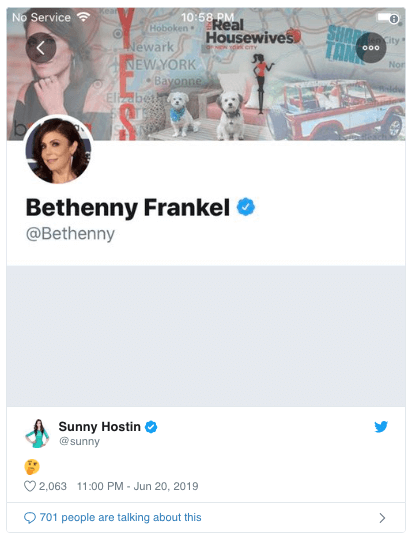 Bethenny exploded during a recent episode of The Real Housewives of New York — blasting Luann de Lesseps as "insufferable" and "sick" when the rehabbed Bravoleb raised an eyebrow at Tinsley Mortimer's slurred speech.    
The Real Housewives of New York airs at 9:00 pm ET, on Bravo.
"Like" us on Facebook  "Follow" us on Twitter and on Instagram