Exclusive
EXCLUSIVE: Danielle Staub & Oliver Maier Reunite As He Battles Addiction In Rehab!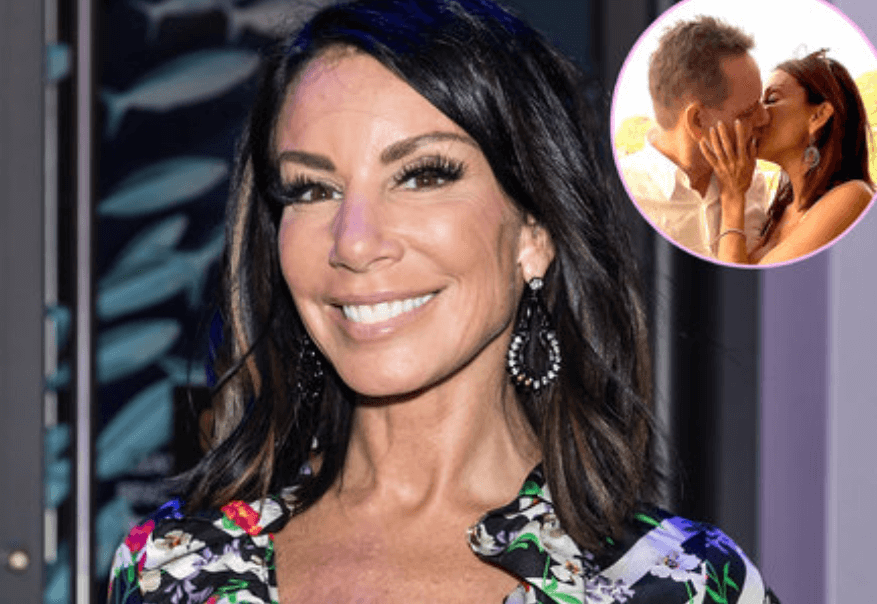 Danielle Staub and Oliver Maier have patched things up following a dramatic breakup amid Oliver's alcohol induced seizures, AllAboutTheTEA.com can exclusively reveal.
On March 11, AllAboutTheTEA.com exclusively revealed an alarming dynamic within the couple's relationship. Maier had suffered a seizure and Danielle was allegedly taking advantage of his condition and abusing his credit cards.
"Oliver suffered a seizure about a week ago. He actually has a history of seizures, and friends and family are very concerned about his health," a snitch told AllAboutTheTEA.com in March 2019. "Danielle has since isolated Oliver, and no one really knows where he is, or how to get ahold of him."
"Oliver is an alcoholic." A source explained to AllAboutTheTEA.com. "His friends fear that Danielle may be lacing his drinks with pills to keep him in an altered state to keep total control over him."
Maier's family had him admitted to rehab to battle his demons and away from Danielle's venomous grip, AllAboutTheTEA.com has learned.
EXCLUSIVE: Danielle Staub Allegedly Drugging Oliver Maier, Caused Him To Have A Seizure, Abusing His Credit Cards & Isolating Him From Family!
But despite his family's best efforts, the Real Housewives of New Jersey personality used Maier's "vulnerable state" to weasel her way back into his affections, AllAboutTheTEA.com can exclusively reveal.
"Danielle has been spending 24-7 with Oliver. She won't leave his side and he's already started cutting off communication with his family again. His parents and children are worried."
According to a source, the troubled reality star is currently in a desperate state as she faces eviction from the home she shared with her ex-husband, Marty Caffrey. 
As reported, Danielle Staub stole Maier's heart away from her best friend, Gina Curko, and after a steamy Instagram reveal, the couple announced their engagement.
EXCLUSIVE: Danielle Staub's Wedding Sham Exposed — Gina Curko Breaks Her Silence to All About the Tea!
The Real Housewives of New Jersey just wrapped filming season 10 of the Bravo reality series.
"Like" us on Facebook "Follow" us on Twitter and on Instagram