Southern Charm
RECAP: 'Southern Charm' Danni & Naomie Call Kathryn Dennis Out For Her 'Foolish' Actions!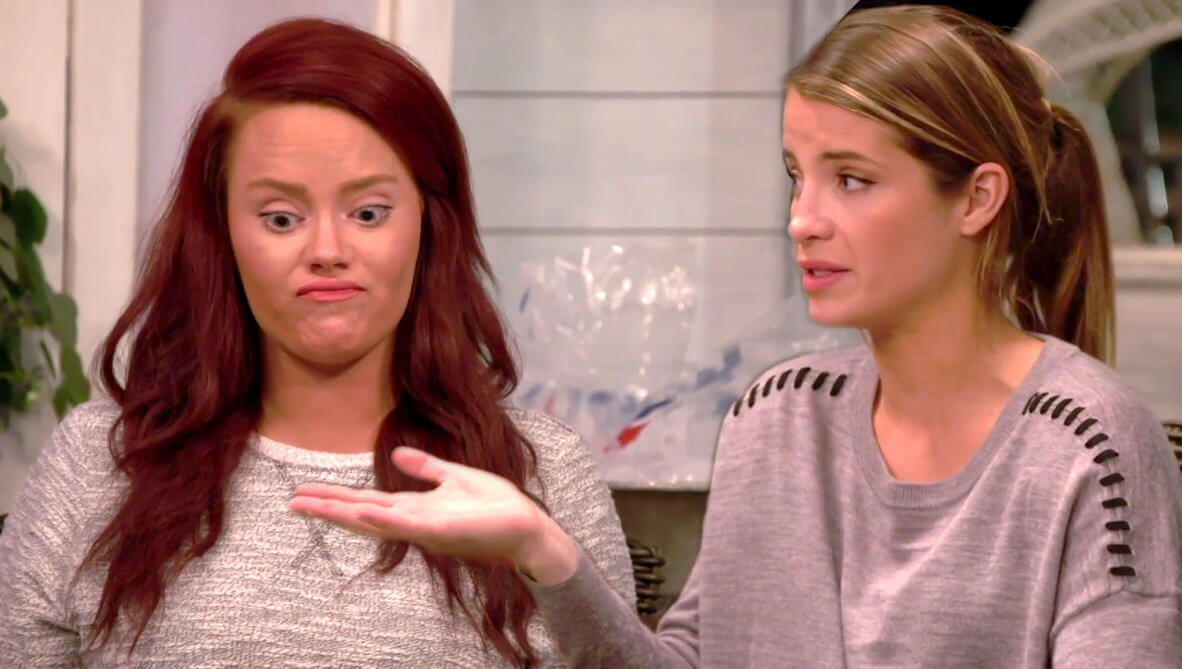 This episode of Southern Charm brings us Patricia Altschul, whose hair dresser was having an off day. Austen Kroll scrounged around the bedroom for his phone. Craig Conover groomed himself, and Chelsea Meissner got a delivery in the form of Shep Rose's new surfboard.
When we last saw Austen, he'd broken up with his latest girlfriend, Madison. Craig brings Austen a burrito to help cheer him up. Austen asks Craig if maybe breaking up with Madison hadn't been a bit premature. Sure, she might have had her friend DM Danni Baird's boyfriend looking to hookup, but is that so terrible? Yes, Craig assures him, it is.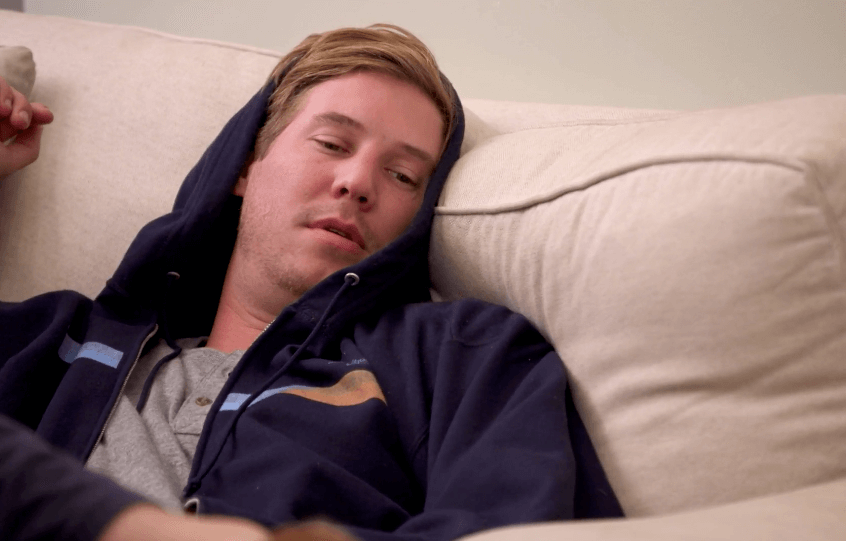 Sneaky girlfriends need to go. Austen is embarrassed and sad. Craig gives him a great piece of advice: when you're feeling blue, just watch Frozen. That and a burrito are the cure to a broken heart.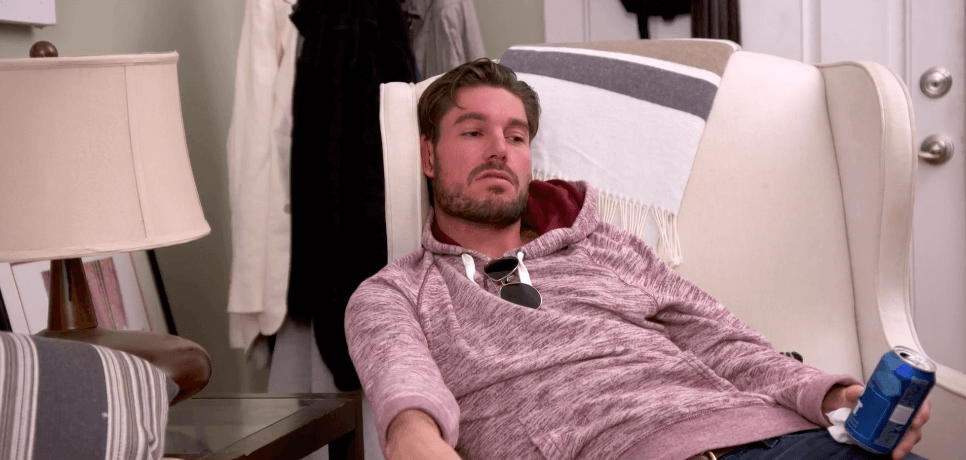 At Chelsea's salon, she greets Shep and they ogle his surfboard. Shep starts in on his one-man I Hate Madison campaign. Shep says Austen is torn up over his failed relationship because Mads wanted to meet up with Gentry on the DL. Chelsea points out that Austen cheated first in a three way, and Madison caught it on her phone.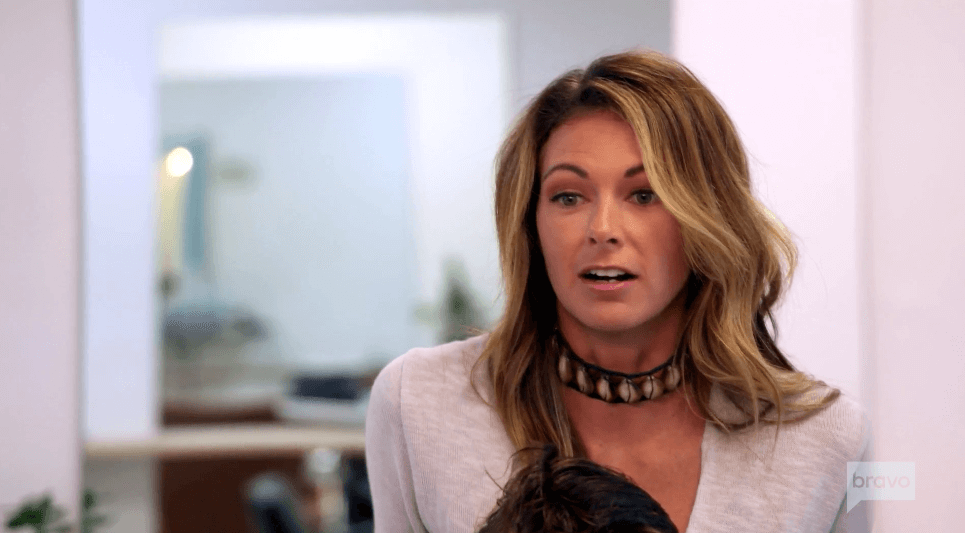 Chelsea maintains that if these Charleston men want a good woman, they need to keep their dicks in their pants for a change. Shep has no argument, except to say the threesome was weeks and weeks ago. Get over it already! But Shep does believe Chelsea was good for Austen. However, she's no longer interested, thank you. Because apparently Austen has talked mad shit about her, and Madison has the texts to prove it. That Austen. What a winner.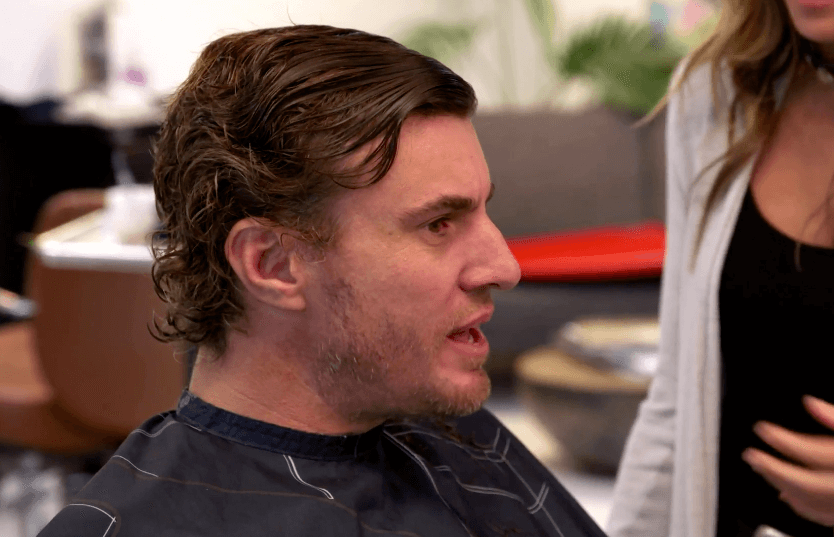 At Cameran Eubanks' house, she's trying to work while on baby duty. What an impossible task. She needs a nanny. And maybe a brain transplant, because being with her baby all day is leaving her frustrated and mentally exhausted. And when Palmer doesn't want to sleep and refuses her bottle, Cam realizes she really needs help. But can her tightly controlled ways allow for another woman to come in and take over baby duty? Probably.
At Chelsea's house, she's packing for a girls' trip. As she tries to call Kathryn Dennis , she gets no answer. Over at Naomie Olindo's house, she's talking to Danni to find out what she needs to pack. But Danni hasn't heard from Kathryn either. She's been trying to get ahold of the young mom for days now, with no response. Once again, Kathryn has fallen off the grid and her friends are worried. She may still be out of town with her new boyfriend, but who knows?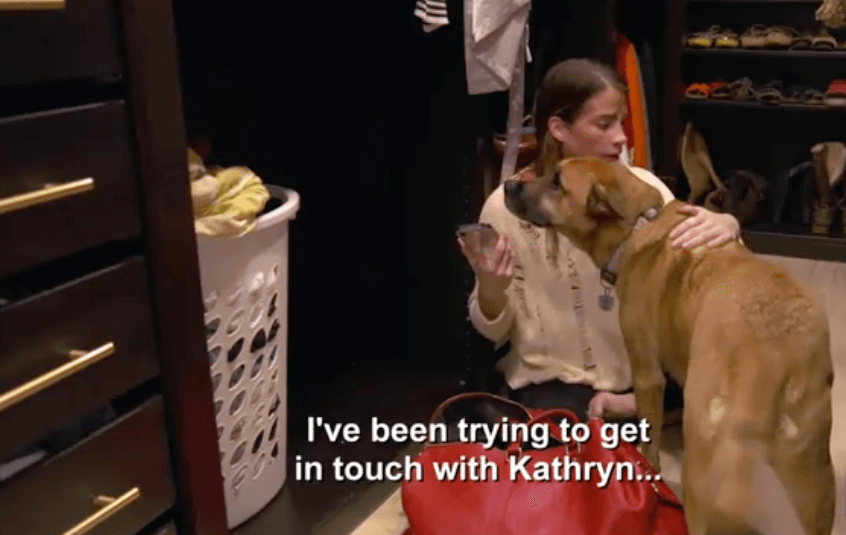 Danni finds it hard to be friends with Kathryn. She doesn't hold herself accountable. Danni feels that Kathryn's emotionally draining.
Eight hours later, Kathryn arrives at her new home with a suitcase in tow. Mail is strewn all over her foyer floor. She finally calls Danni, who wonders where Kathryn has been. Um, just to New York and then Miami with her new man, the disgraced senator. Danni is frustrated that Kathryn didn't respond and didn't offer any details about their trip. Kathryn doesn't think it's a problem. These are grown women who can look up their destination on Pinterest. Pack for a treehouse, ladies. According to Kathryn, it's not that complicated.
EXCLUSIVE: Thomas Ravenel Accuses Kathryn Dennis of Buying Drugs from 'Southern Charm' Costars
Next, we see Kathryn filling out paperwork on her 2011 Rolls Royce. The cost on this baby is $126,258.50. (Thanks for being so specific, Bravo!) Cameran shows up to see the new home. While she may think paying over $6000 on rent each month is ridic, she knows not to meddle in the redhead's biz. That's the quickest way to get smacked down.
Naomie shows up next. When Chelsea and Danni arrive, they hop in the car and get on the road. Somehow, talk turns to "The Strangest Thing People Put Up Their Butts." Gummi bears, sure. Penises? Naturally. And alcohol, of course. Naomie informs us the proper name is Butt Chugging.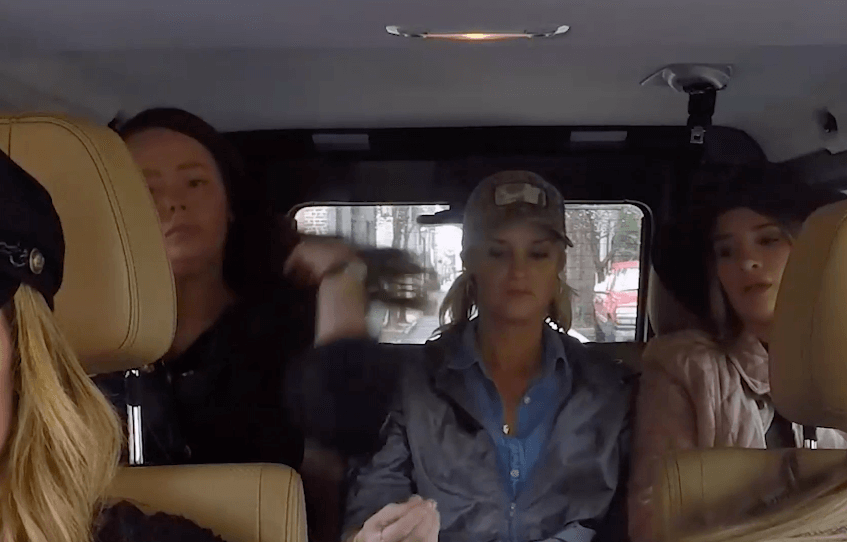 Then the girls get down to serious talk. What's the deal with Kathryn's new man? Is it serious or what? Maybe serious. Upon retiring from public office, he'll start working at a Florida law firm, but there may be potential for him to work at the firm's Charleston office. Kathryn hasn't felt like this about anyone since Thomas Ravenel. And the fact that her new beau was a state senator was a little FU to T-Rav.
Over at the Limehouse plantation, we catch up with Liza (who wasn't invited on the girls' trip), her brother, Chase, and dad, Chip. The plantation is located right on the river, where they head out to fish. After her father's embarrassing affair and love child, Liza didn't talk to her dad for a year. Sure, she's forgiven him, but he's created scars in the family.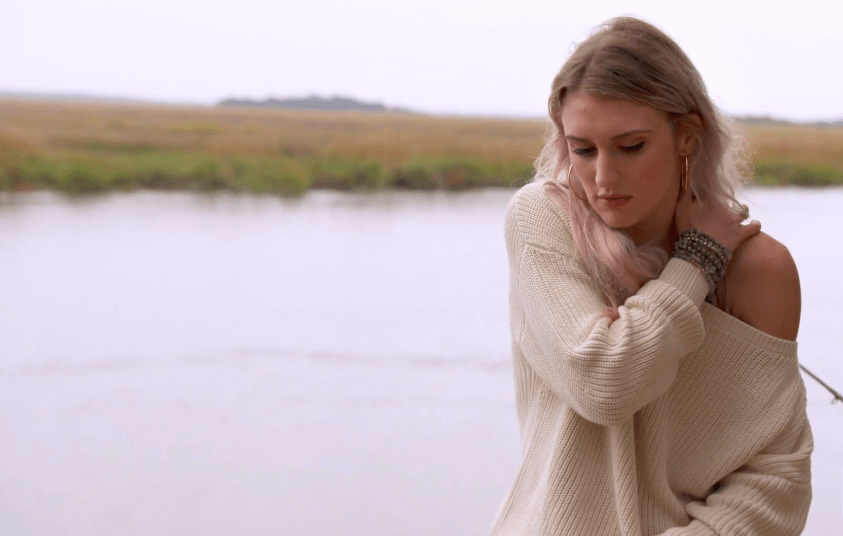 Liza talks about cheating death. Recently, she and her boyfriend, Don, were headed to the Bahamas when Don realized he'd forgotten his passport. He sent the rest of the group on without them. When the plane disappeared over the ocean, and Liza realizes she had a close call. She also knows she wants a better relationship with everyone in her life. But she still feels the sting of rejection since news of her dad's affair hit the press.
Out at Bolt Farm Luxury Treehouses, the girls finally arrive at their destination. They slip into treehouses and are stunned by the quaint interior. Kathryn stays in the more bohemian house, and Danni offers to be her roomie. Cam pops the cork on a bottle of wine and wonders if drinking in front of Kathryn is a good idea. Well, since they plan on going to a vineyard later, it's a little late to worry about that now. Kathryn holds up the group by trying to decide what she should wear. Meanwhile, Cam sprawls out on the white, distressed bed and is glad she doesn't have to think about her daughter for a change.
EXCLUSIVE: Footage of 'Southern Charm' Star Kathryn Dennis Fleeing After Hit & Run Accident!
On the way to the vineyard, Cam grabs the wine and chugs right out of the bottle. At least she's not butt chugging, am I right?
At the vineyard, the ladies sip wine. Except for Kathryn, who refuses to drink anything but Muscadine juice. After the vintner leaves, Kathryn gets a text from Whitney Sudler-Smith. The girls want to know what Whitney is like between the sheets. Well, for starters, his stamina isn't great. Only one round of sex. And he kept his glasses on the whole time.
Meanwhile, at a coffee shop in town, Whitney sips a French roast as Shep gets a pumpkin spice latte. Whitney talks about his dog, Smoochie. She has a tumor, and is unable to walk. And she may be the only female, other than his mother, who's been able to tolerate him longer than a few months.
Back at the treehouses, the women get ready for dinner. Chelsea and Cam nosh on chips and guacamole. When Cameran tries to call her mom to check on the baby, she doesn't have cell service. Cam's brain starts spinning out, thinking about all the things that could go wrong. While the other women eat their snack, Danni is fuming. She's tired of Kathryn disappearing without explanation. She plans to confront her over dinner. Naomie thinks Danni cares too much.
In the dark, the ladies run through the rain to the Honeymoon Treehouse for dinner. Logan, the caretaker, tries to foist more Muscadine wine on the women, when all they want is pinot! Talk turns to relationships. Naomie's new man is very chill. He won't argue with her, unlike Craig. Cameran says her invisible husband has never put her down. That's how she knows he's a keeper.
In her voiceover, Kathryn says she has to learn everything the hard way. We see flashbacks of her tumultuous times with Thomas. Now that she has Joe, the disgraced state senator, she sees the difference between him and Thomas. For instance, Joe calls her baby and works out at the gym. But he's kind, and she wants her friends to meet him.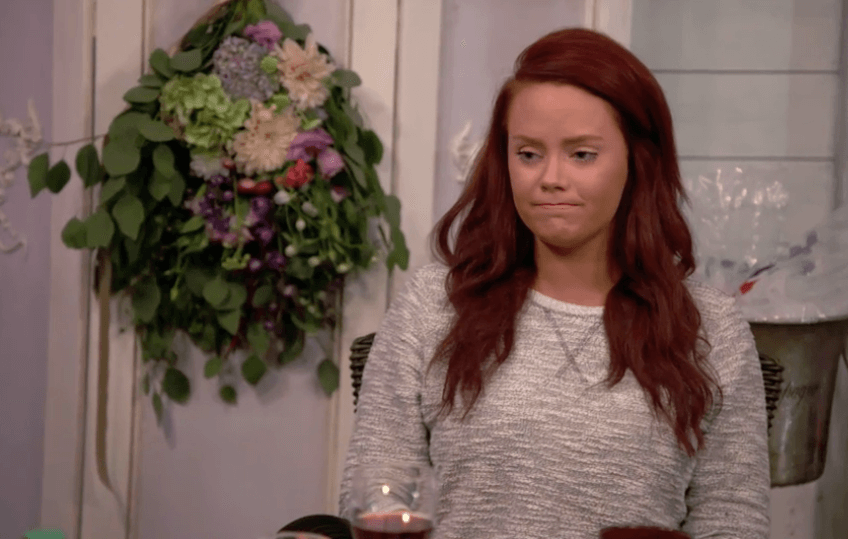 Next up, the women get a plateful of quail. As Danni stabs at her bird, she decides to quiz Kathryn. She wants to know more about Joe. What is so special about this guy? Kathryn says he's easy to be around. He's supportive and wants her to be independent. But if that's the case, why did Kathryn bug out and ignore her friends?
Kathryn missed her flight, and instead of going home, went to Miami. Danni, who feels protective of Kathryn, thinks her friend is self-sabotaging. Kathryn is just living her best life, so back off, ladies. But Danni says Kathryn's changed. She's been testy and Danni has seen this pattern of behavior before. Danni thinks Kathryn needs to be accountable in her day to day life, like being on time for instance. Kathryn blames her lack of structure on her custody battles, her vagabond lifestyle, and depression. She's trying hard to get her shit together.
Naomie claims that everyone has problems. But they all manage to text their friends and not shut them out. Kathryn is so desperate for structure she's trolling Pinterest to find out how to manage her time. Cam thinks it's time for Kathryn to get it together, despite her chaotic life. And Naomie also questions Kathryn's money decisions. What's with the fancy new house and the Rolls?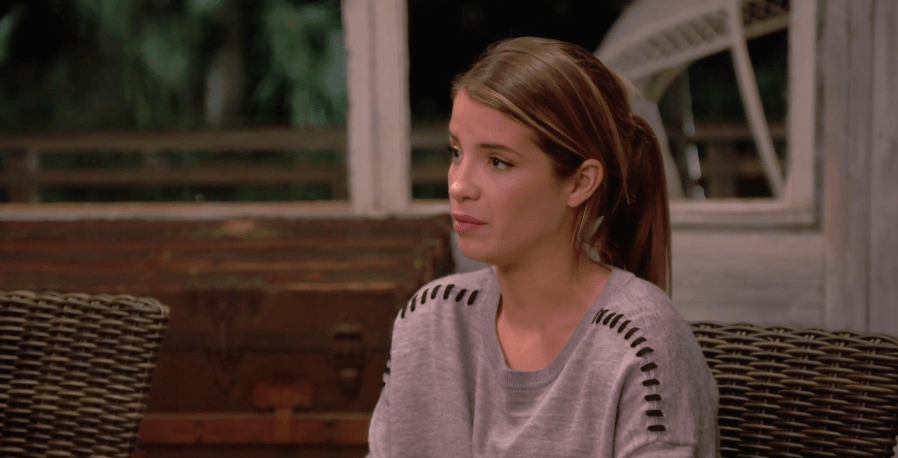 Kathryn feels like the women are attacking her. But they claim they're trying to make her see that the world is judging all her decisions. Kathryn doesn't care. Why should she? She's been judged by the world enough, and by the way, she doesn't care about how these women finance their lives. So why are they so interested in how she pays her bills?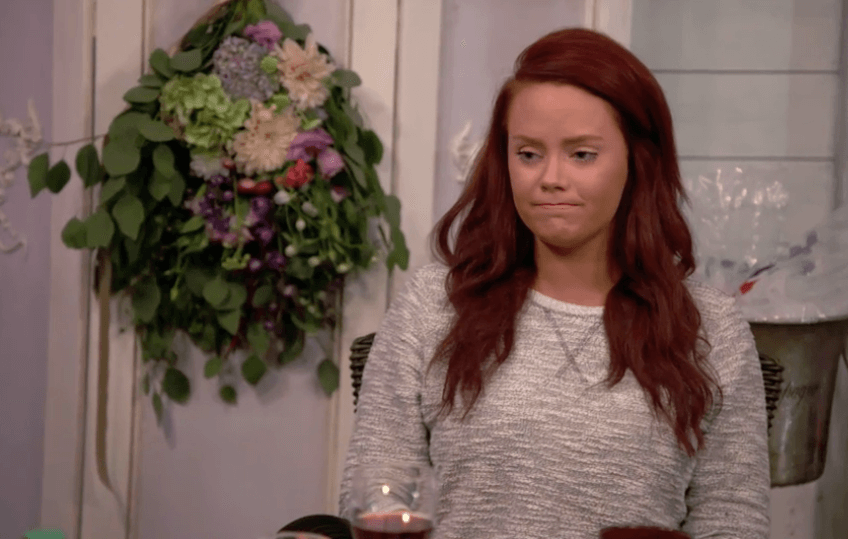 That talk brought dinner to a screeching halt, and brings our show to a close. So, do you think Kathryn is spinning out of control? Is it any of Danni and Naomie's business how she spends her money?
"Like" us on Facebook  "Follow" us on Twitter and on Instagram