Celebrity News
Wendy Williams Son Arrested For Punching His Dad Kevin Hunter Over An Argument About Spousal Support!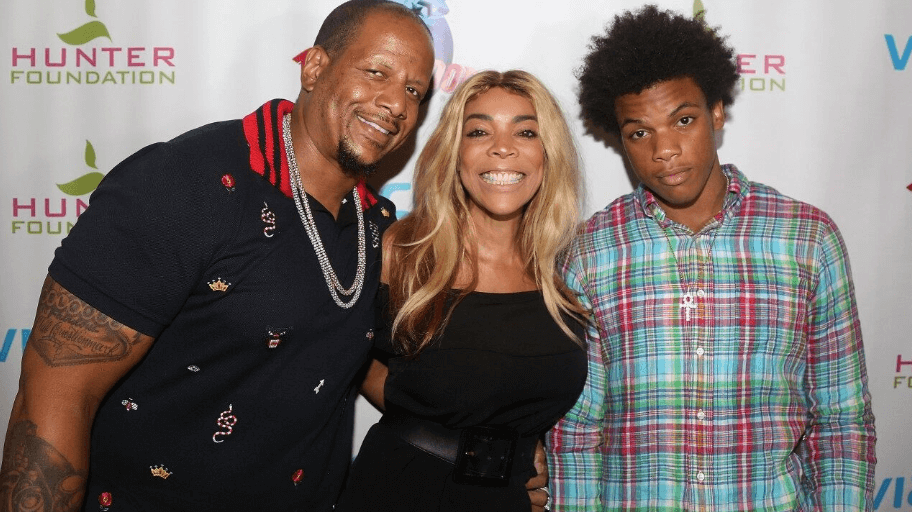 Wendy Williams' son, Kevin Hunter Jr., was arrested on Tuesday night after getting into a fight with his father, Kevin Hunter Sr., in New Jersey.
According to the police report, Kevin Jr. was arrested by the West Orange Police and charged with simple assault following an incident with his father at approximately 9:50 p.m. ET, in a store parking lot. He was later released. The matter will be handled in Family Court which is closed to the public.
Wendy Williams' Husband Kevin Hunter's Gay Affair Exposed Amid Divorce Filing!
Kevin Jr. is the only child of the 54-year-old talk show host and Kevin Sr., who are in the middle of a divorce after nearly 22 years of marriage.
Reportedly, Kevin Jr. was the aggressor and his father attempted to control the situation. The two were arguing about Kevin Sr's request for spousal support from his estranged wife, Wendy Williams. The convo turned into a screaming match and Kevin Sr. put his son in a headlock, then Kevin Jr. punched his father in the face and the cops were called sometime later. 
Cops Investigate Wendy Williams' Husband Kevin Hunter After Staffer Accused Him of Poisoning Her!
On April 11, Wendy filed for divorce from Kevin Sr, citing "irreconcilable differences between the parties which have caused the breakdown of the marriage for a period of six months," and added that there is "no reasonable prospect of reconciliation."
Kevin Hunter's mistress, Sharina Hudson, recently giving birth to a baby girl, which led Wendy to do a stint in rehab.
Last week, Wendy opened up on The Wendy Williams Show about her life since the split and said she and her estranged husband were working to stay amiable for the sake of their son. She also revealed that she's started to date again.
"I am a single woman running around New York," Wendy said. "I go out a lot because I'm a good-time girl, I like to have fun."
The host also declared that she's "really reclaiming" her life and relishing her single status. "I don't have a boyfriend," she noted. "But I must admit, I am rediscovering my love of men."
"Like" us on Facebook "Follow" us on Twitter and on Instagram