Teen Mom
Jenelle Evans & David Eason On the Run After Judge Orders CPS Remove ALL Their Kids!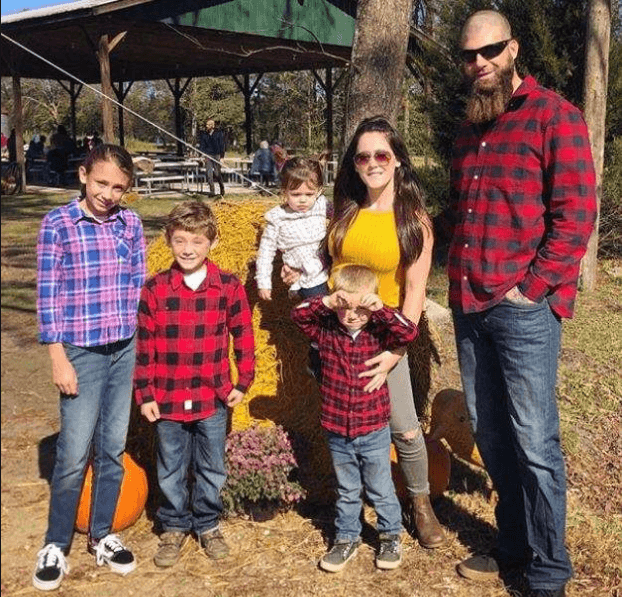 Jenelle Evans is about to become an empty nester after a judge singed off on a CPS request to have all of her kids removed from her home.
Columbus County Child Protective Services have already removed two of Jenelle Evans' children from her custody following her husband, David Eason's horrific dog killing incident in early May.
As reported, Jenelle's 9-year-old son, Jace and her 4-year-old son, Kaiser, have been taken into CPS custody. Jace is currently in the custody of his maternal grandmother and guardian, Barbara Evans — while Kaiser is safe with his father, Nathan Griffin.
The former Teen Mom 2 star's 2-year-old daughter will be removed from her mother's custody once CPS arranges removal procedures for the child.
"A judge signed off on the request yesterday," a source close to the situation told Radar about the fate of Ensley, 2, and David's daughter Maryssa, 11. "It included all of the children in the home."
However, Jenelle and David are on the run to evade CPS. 
"Jenelle and David were told by CPS that they needed to surrender Ensley and Maryssa," a source told Radar about the developing crisis in North Carolina.
Jenelle refused to turn over the children when the order was made, and the sources did not know where the family is currently hiding out.
"Jenelle was ordered to turn over the kids. but as of right now, the kids are still in her custody," the insider revealed.
"Jenelle said that she will not give up Ensley," the insider told Radar.
CPS instructed Barbara Evans to keep her grandson, Jace, in her custody and away from The Land, where David and Jenelle resides.
Back to The Trailer Park! MTV Fires Jenelle Evans After Husband David Eason Shot and Killed Their Dog!
As reported, MTV fired Jenelle Evans from Teen Mom 2, after David snapped and killed the family's French bulldog in early May. 
"Like" us on Facebook "Follow" us on Twitter and on Instagram