Teen Mom
Jenelle Evans Husband David Eason Under Investigation For Shooting and Killing Her Dog!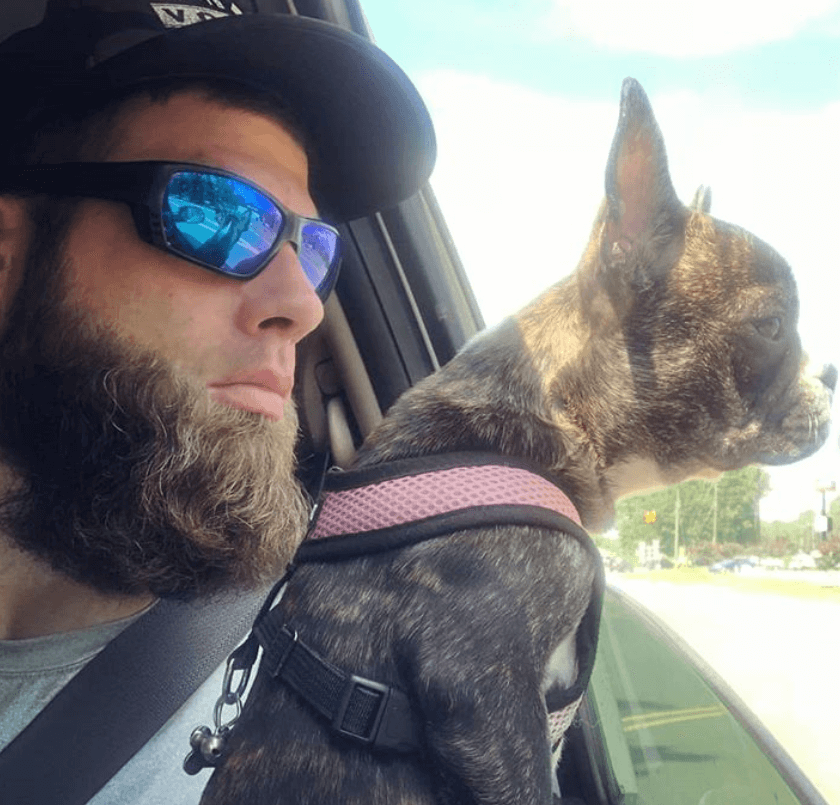 Jenelle Evans' husband, David Eason, is back in the headlines for allegedly shooting and killing her dog, Nugget.
The Columbus County Sheriff's Department got a 911 call from an unidentified male. The Sheriff's Department told Radar Online they were currently "investigating" the incident and "it was relayed that the woman's husband had killed her dog."
"The horrific incident thankfully did not happen in front of the kids." According to our source.
"Jenelle has been distraught all day over it," the insider shared.
Federal Agents Investigate David Eason Over Threats & Hate Speech Plus He's Kicked Off Instagram!
After reports surfaced of the dog killing, the Teen Mom 2 star has not confirmed the fatal incident, but she did leave cryptic clues on her social media. On Tuesday afternoon, she changed her Facebook status to "Jenelle Evans is devastated."

In addition, Jenelle Evans shared videos on her Instagram Story of Ariana Grande's songs "In My Head" and "Bad Idea" playing on the car stereo. She even added in a heart drawing around the song title. The 27-year-old shared the same videos to her Facebook page and captioned them, "Sing to me Ari" with a heart emoji.
David Eason also fueled speculation on his Instagram Story with a photo of someone pointing a gun and captioned it, "But AR-15 shoots too fast." He then included a few videos of what is presumably Eason burning something in a makeshift furnace with coals and surrounded by concrete blocks.
Well either this is old or he didnt get in trouble for anything pic.twitter.com/vNeAKx8rSS

— Ms Anon Mafioso™ (@Anon_Mafioso) May 1, 2019
On Wednesday, Jenelle paid tribute to the French bulldog on her Instagram page with a photo of herself and the pup, the caption read stated, "Nugget… I'm crying everyday. I love you so much and I'm so sorry. I'm speechless. You were my side kick and knew the moment I felt bad and would cuddle with me. You still had a lot to learn and a lot to grow from your lessons. Everyday I wake up you're not here, when I come home you're not here, when I go to bed… you're not here. You're gone forever and there's no coming back. #Heartbroken #Distraught 😓😪💔"
Jenelle and David debuted the French bulldog in August 2018, "These dog days got us hanging out the window cooling off! Everyone meet Nugget the Frenchie!" David captioned the images.
In October, police arrived at the couple's North Carolina home after getting reports of "an assault."
The chief of 911 operations for Columbus County told E! News at the time, "Once they arrived, they advised her proper legal actions to take. An ambulance was called and then cancelled because she said she was going to the ER in a private vehicle."
In February 2018, David was fired from the MTV reality show because he made homophobic and transphobic remarks on social media. 
Then in December 2018, David was served with a criminal summons for illegally towing a pedestrian's truck. The truck owner, Terry Hill, said he wanted to press charges against Eason.
In January 2019, David allegedly threatened to shoot and kill a woman who briefly stopped in front of his property in Riegelwood, North Carolina. The disturbing incident that took place over the weekend. According to the victim, she was in cruising David's neighborhood scouting property when she briefly stopped in front of the MTV couple's property and David Eason threatened her with a firearm.
"Like" us on Facebook "Follow" us on Twitter and on Instagram