Teen Mom
Federal Agents Investigate David Eason Over Threats & Hate Speech Plus He's Kicked Off Instagram!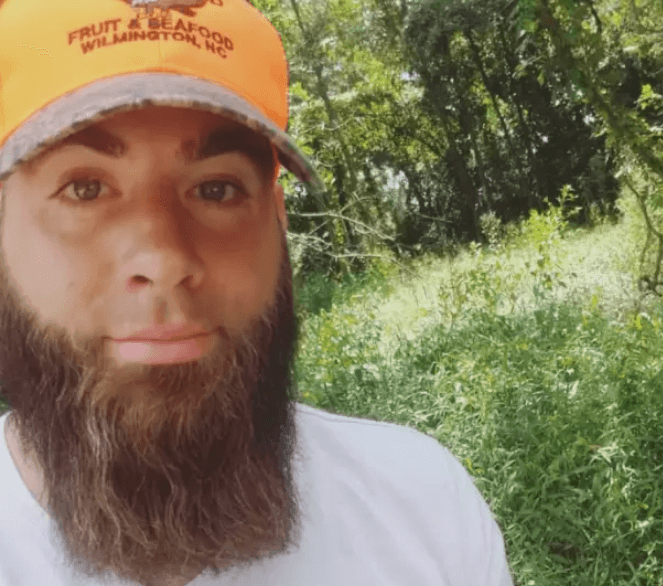 Instagram has shut down controversial Teen Mom 2 personality, David Eason, after he threatened authorities and flaunted his collection of guns on the platform, on Friday. Jenelle Evans' husband spilled the deets behind the lockout in a rambling Facebook Live video, over the weekend.
The fired MTV dad assured followers that he would would not shoot law enforcement officers treading on his North Carolina property.
"I thought it was a funny quote," he said. "I'm not stupid enough that I would ever engage in a fire fight with any sort of police authority. What I meant in that comment was anyone that comes on my property that doesn't identify themselves…I would take it as a threat." 
On December 14, Eason claimed that the State Bureau of Investigations paid a visit to the home he shares with Evans and their blended family.
"F**k you SB!" Eason yelled.
On Sunday, David Eason took to Facebook Live to report that he treated the officers with respect, and to assure the public that he's a devoted family man. 
"I guess Instagram is mad," Eason rambled to his followers. "I'm not that f**king stupid that I would actually ever try to shoot at some sort of authority that would come on my property. And if I have my gate closed, they aren't going to come past my gate unless they bust it down to have some search warrant, and then I wouldn't be stupid enough to fight with them."
"I take care of my kids every day. I have so much going on that and you would think the Secret Service would have so much more going on, there's a lot of better things to do," he said.
Eason was dismissed from Teen Mom 2 after he fired shots at the LGBTQ community on social media. Jenelle accused her husband of assault in October, alleging that he pinned her to the ground, injuring her collarbone. The reality star told the 911 operator that she was unsure about the extent of Eason's weapon stash.
MTV has froze David Eason out of Jenelle's Teen Mom 2 storyline — do you think  that the sidelined hothead will be successfully silenced? 
"Like" us on Facebook  "Follow" us on Twitter and on Instagram