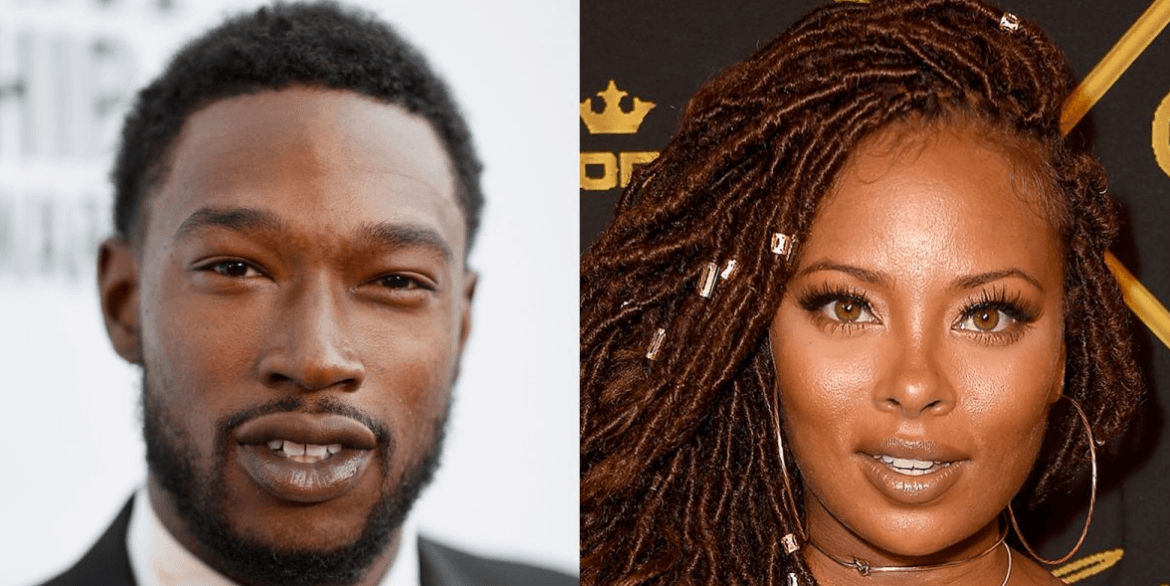 Eva Marcille's baby daddy Kevin McCall was arrested for domestic violence.
On, April 15, Los Angeles police took the troubled singer into custody, and charged him with one felony count of injuring a spouse of cohabitant. He was released the next day after posting a $75,000 bond, according to court documents. 
The incident took place on January 14, 2019. 
RELATED: Eva Marcille's Bridesmaid Accuses Her of Identity Fraud and Her Baby Daddy Denies Abuse Allegations
Eva Marcille, 34, claimed her first baby daddy stalked and abused her during an episode of The Real Housewives of Atlanta.
The former couple share a daughter, Marley Rae.
Eva Marcille Blasts Haters Questioning Her Finances Over $350K Wedding!
On the show, the reality star claims that her ex constantly follows her and makes her feel unsafe.
"I still feel a sense of threat," said the America's Next Top Model alum. "I have had to move five times, and I still feel a sense of uneasiness. He's just so petty sometimes. I've walked outside of my balcony before and he's been standing in the dark. And it is the scariest feeling ever."
"Every time I move, he finds me," Marcille said. "Because of that, I live in multiple places. Safety is a priority for me."
The musician is set to appear in court on April 30.
Kevin McCall has vehemently denied Marcille's abuse claims and accused his baby mama of using him for a dramatic storyline.
"Like" us on Facebook  "Follow" us on Twitter and on Instagram