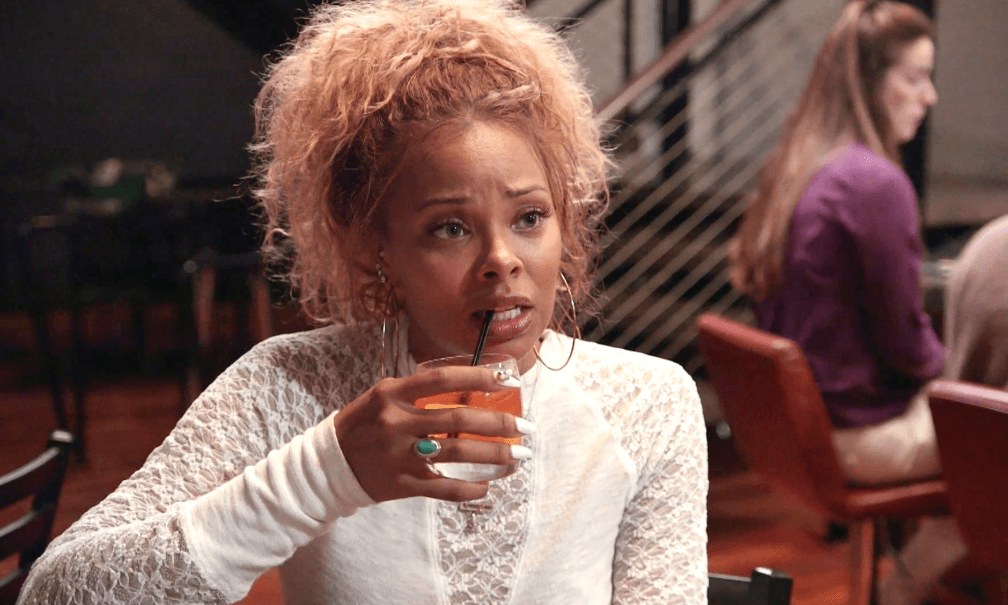 On Sunday night's episode of The Real Housewives of Atlanta, Eva Marcille claimed that her contentious relationship with ex-boyfriend Kevin McCall, was the reason her family had to move numerous times.
The 34-year-old model claims that she has restraining and protective orders out against McCall, alleging domestic abuse.
"I still feel a sense of threat," said Marcille, referring to McCall as "Marley's donor" only. "I have had to move five times, and I still feel a sense of uneasiness. He's just so petty sometimes. I've walked outside of my balcony before and he's been standing in the dark. And it is the scariest feeling ever."
Eva Marcille claims that the FBI was involved at one poin and now lives in more than one house to make it harder for McCall to track her and Marley, 5, down.
"Every time I move, he finds me," Marcille said. "Because of that, I live in multiple places. Safety is a priority for me."
Eva Marcille Blasts Haters Questioning Her Finances Over $350K Wedding!
However, Marlo Hampton says financial hardship is the real reason behind Eva's abrupt move not baby daddy drama. One of Eva's bridesmaids spilled the tea to Marlo, who shared it with NeNe Leakes and the other ladies.
After the episode aired, Eva's cousin, Terrell Mullin, dragged the disgruntled bridesmaid on social media and all hell broke loose. He posted a picture of the wedding party with an arrow pointing to the descending bridesmaid with the caption, "For all those that wondering. This is the BUM Bitch that decide to trash my cuzzo @evamarcille after sleeping on her couch in Los Angeles for two fucking years for FREE ….. Lady's and Gentlemen @seannita!!! I never cared for her ass!! Told my cousin years ago!" Terrel ended his rant with threatening hash tags, "#ShesDefinitelyCatchingHands #WeAreFromTheStreets."
The bridesmaid has been identified as, Seannita Parmer, who quickly clapped back at Terrell Mullin by responding to his post. Seannita Parmer exposed that Eva used her home to film The Real Housewives of Atlanta — and accused Eva of committing identity fraud by accumulating bills in a senior citizen's name, who plans to sue the reality star. Read below.
Eva's baby daddy, Kevin McCall, also addressed Eva's claims after the episode aired.
He claims that Eva and her husband are using him as a storyline for the Real Housewives of Atlanta paycheck.
McCall denies Eva Marcille's claims that he's violent. 
Michael Sterling spoke out as well, to inform fans on Instagram that he's earned everything by working for it. "Everything we got, we earned the hard way. And every day that I wake up, I work for legacy, not labels. Motivational use only." He wrote, using has tags, "@beenbrokebefore #sterlingsays#thesterlings #beenbrokebefore."
Do you believe Eva Marcille, Kevin McCall or her bridesmaid, Seannita Parmer? Sound off in the comments! (Comments will be working soon)
The Real Housewives of Atlanta airs on Bravo Sundays at 8:00 p.m. ET.
"Like" us on Facebook "Follow" us on Twitter and on Instagram