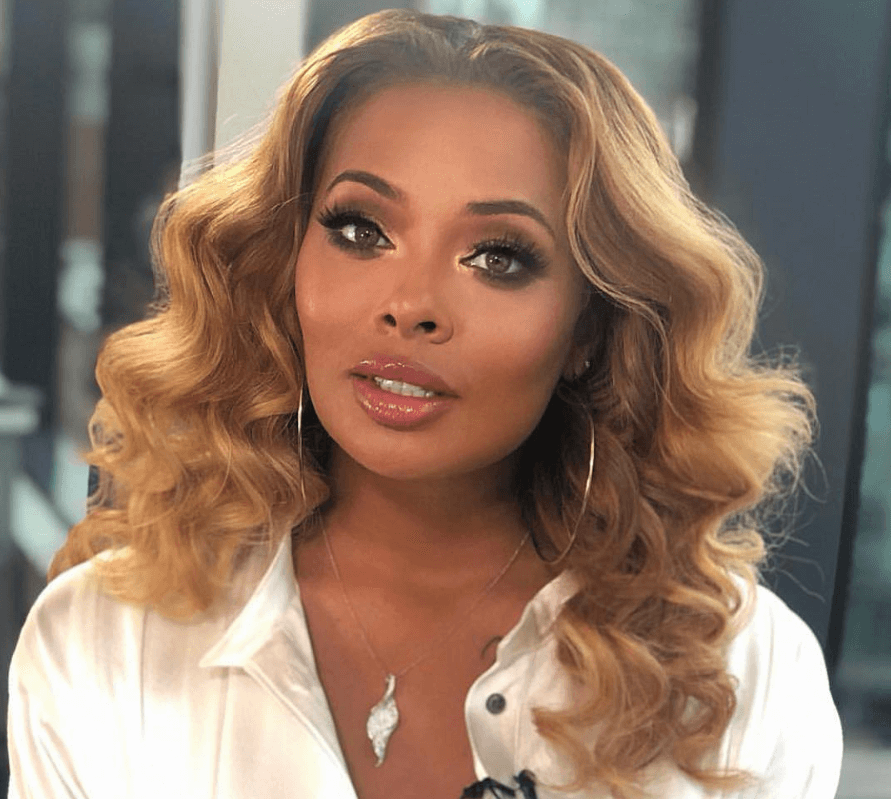 Eva Marcille and Michael Sterling's $350,000 lavish wedding has the bride's Real Housewives of Atlanta cast mates questioning Marcille's finances behind her pricey nuptials.
Kandi Burruss and Shamari DeVoe appeared on Watch What Happens Live recently, and host Andy Cohen asked if they thought it was worth the Sterlings paying $1,000 per guest, to which DeVoe adamantly replied, "no!" Burruss tried to soften the blow, replying, "I mean, but it is a lifetime worth of memories." 
CYNTHIA BAILEY RESPONDS TO NENE LEAKES CALLING HER 'SNEAKY' & 'UNDERHANDED'
The America's Top Model, 34, winner addressed her co-stars and rumors about her being in debt, set the record straight on Instagram.
"There's this big curiosity about how much money I spent for my wedding, and how much per plate, and all this good stuff. Let's be very clear – I paid for my own wedding," she said in a video.
She continued: "There were no loans. Nothing was done on barter. And I don't know about the rest of you guys, but if you've ever planned a wedding – it's per person, not per plate. So when it comes to floral decor, when it comes to chairs- I didn't have plastic chairs. When it comes to tables, when it comes to the champagne you sip from the moment you walked into the door from the moment you left, from valet, to security, to lighting – to everything. I mean, I had musicians around the clock- like, let's be clear."
NENE LEAKES EXPOSES 'SNEAKY' CYNTHIA BAILEY'S BETRAYAL — FIND OUT HOW CYNTHIA DOUBLE-CROSSED NENE!
She concluded her statement with some shade directed at entrepreneur, Kandi Burruss.
"When I say it was $1000 a head, it was $1000 a head- not $1000 a plate. Get your life together. And how about we start minding business that we invest in? How about that for starters? Have a good one!"
During Sunday night's Real Housewives of Atlanta episode, Kandi and her husband, Todd Tucker, discussed en route to the wedding, with Kandi disclosing that she'd gotten way more and paid way less for her wedding day.
Press play to watch below:
The Real Housewives of Atlanta airs on Bravo Sundays at 8:00 p.m. ET.
"Like" us on Facebook "Follow" us on Twitter and on Instagram