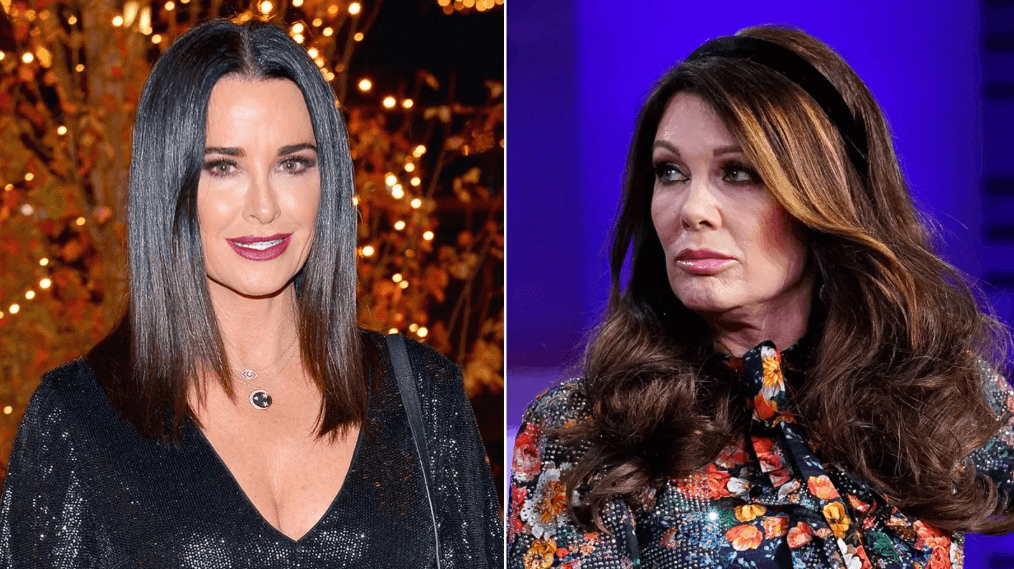 Lisa Vanderpump and Kyle Richards' friendship is official over a bitter betrayal following puppy drama that occurred while filming season 11.
During the premiere episode of The Real Housewives of Beverly Hills, the former friends got into a nasty screaming match that ended with Vanderpump's husband, Ken Todd, calling Kyle a liar before kicking her out of the home. The incident was the last straw for Vanderpump, "That is where the show started but is ultimately where our friendship finished," she wrote in her Bravo blog.
"For me to put my hand to God and swear on my children's life and still have my friend disbelieve me is unacceptable," Vanderpump continued. "I assure you, if any of my friends were as vociferous in their statement of innocence, holding up their children's life … guess what? I would believe them."
Since their fight occurred, the drama between the ladies have escalated.
Dorit Kemsley Speaks Out and Blames Lisa Vanderpump For Dog Drama!
On Thursday, Vanderpump retweeted a comment that stated The Real Housewives of Beverly Hills cast should be fired.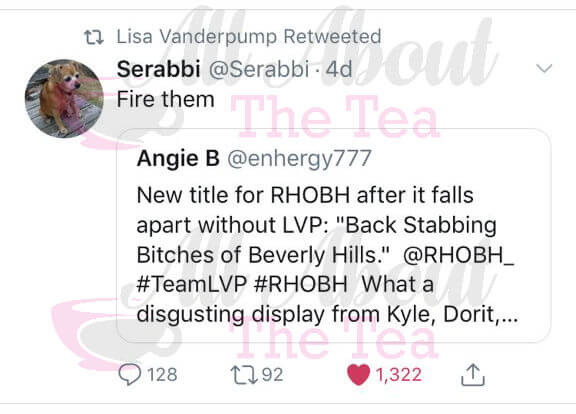 Kyle then posted a screenshot of Vanderpump's tweet to her Instagram Story, adding a red arrow pointing out the retweet and an image of a cartoon man smoking a pipe with the caption "Interesante."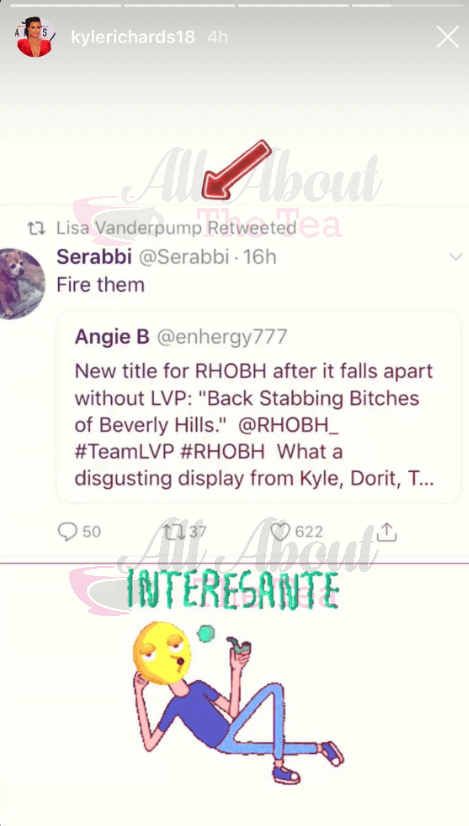 Kyle says she "made an effort" to fix the bad blood with Lisa Vanderpump, after their friendship fallout.
Kyle, 49, recently revealed that she has reached out to the restaurateur — however, Lisa Vanderpump is not responding to her former friend.
"I have made an effort. Emails and text messages and, you know, I don't know what else to do. As far as I'm concerned, the ball is in her court … I don't want to get myself in trouble here." Kyle Richards told US Weekly.
The Real Housewives of Beverly Hills airs Tuesdays at 9:00 p.m. ET, on Bravo.
"Like" us on Facebook  "Follow" us on Twitter and on Instagram