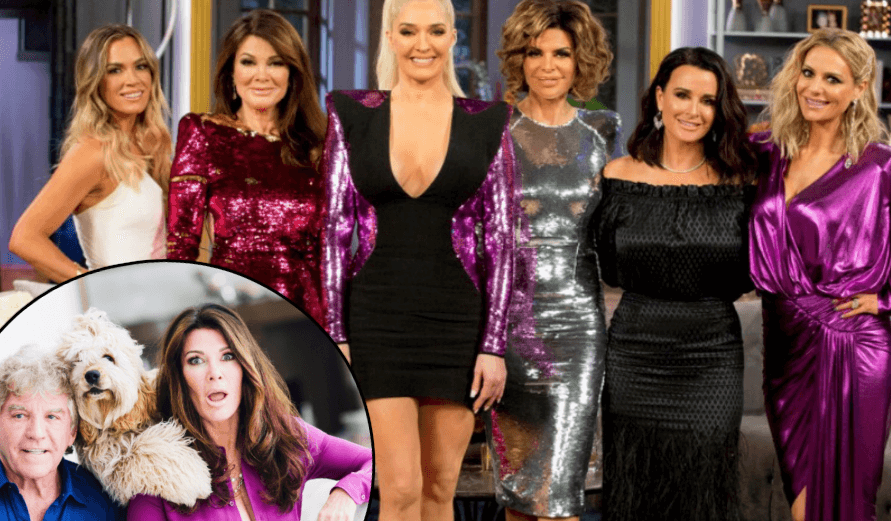 Lisa Vanderpump & Hubby Ken Todd Feuding With 'RHOBH' Cast!
Lisa Vanderpump and her husband, Ken Todd, have drawn the line in the sand! 
As previously reported, the upcoming season of The Real Housewives of Beverly Hills will center around Lisa Vanderpump feuding with almost everyone on the cast.
Now a new report confirms The Real Housewives of Beverly Hills star has cut ties with every member of the cast with the exception of newbie, Denise Richards.
"She is not talking to any of the cast except for Denise. There have been numerous attempts from the other cast members to reach out to her and they have gone unanswered," one source tells Us, noting Lisa Rinna, Teddi Mellencamp, Erika Jayne and Dorit Kemsley allegedly caught Vanderpump in a lie. "The women feel like Lisa doesn't want to face them and confront the situation. She has kept her distance and now that's creating more problems with the cast."
Another source adds: "the cast has chosen not to talk to her."
Additionally, Kyle Richards and Vanderpump's husband got into a nasty screaming match during a party at the couple's home. 
"They were both screaming at each other. It was really bad and ugly," the first source tells Us. The argument triggered Todd to ban Kyle from his home, "She would never be allowed in their house again."
On Thursday, Kyle responded to a fan on Instagram about the cast feud with Vanderpump, "nobody has ganged up on anyone. Wait and watch…" Kyle responded.
The entire cast attended a Boy George concert together on October 3 — with the exclusion of Vanderpump and Denise Richards.
A third source notes Denise is the only person who is willingly shooting season 9 with Vanderpump.
"She's feeling this all out because she's a newbie and is still adjusting to the insanity whereas the other women are more comfortable with each other," the third source tells Us. "She's like a fish out of water. She's harmless and sweet but does not know her place yet."
The first source adds Denise will film with all of the ladies.
In September, Lisa Rinna and Erika Jayne took to Instagram to imply one of their co-stars would not take group photos with the cast and the cast was placed on lockdown, as a result. 
Vanderpump and Dorit Kemsley's falling out stems from Dorit adopting a dog from Lisa Vanderpump's rescue organization, Vanderpump Dog Foundation, and then returned it to a shelter, infuriating Vanderpump and causing a major rift. But the pup bit Dorit's son, Phoenix, forcing the mom to give it to another family, who in turn, took the dog to a shelter.
Are you Team Lisa Vanderpump and Todd Ken or Team everyone else? Sound off in the comments!
The Real Housewives of Beverly Hills returns to Bravo in December.
"Like" us on Facebook  "Follow" us on Twitter and on Instagram