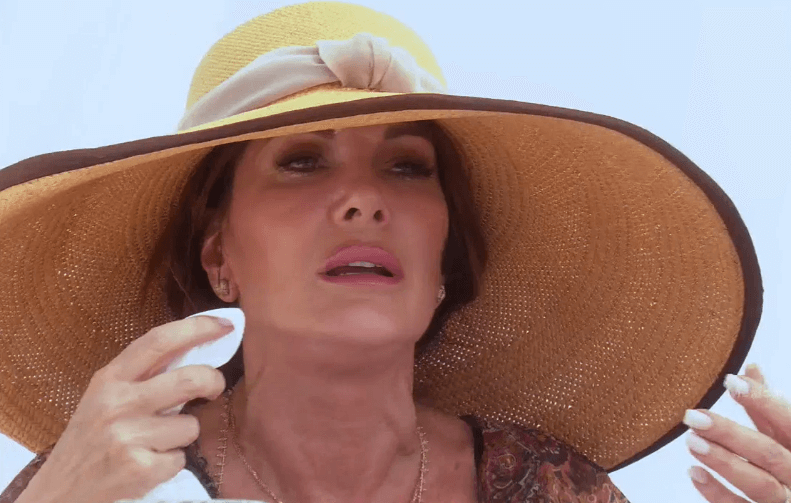 Welcome to the beautiful Bahamas! We are on our first Real Housewives of Beverly Hills girls' trip of season nine. Spoiler alert: Lisa Rinna has packed her shit-stirring spoon and she's not afraid to use it. And poor Denise Richards — this is her crash course into being a real, real housewife. The rules are: must bring a glam squad, wear fancy designer shit, and create drama for extra camera time.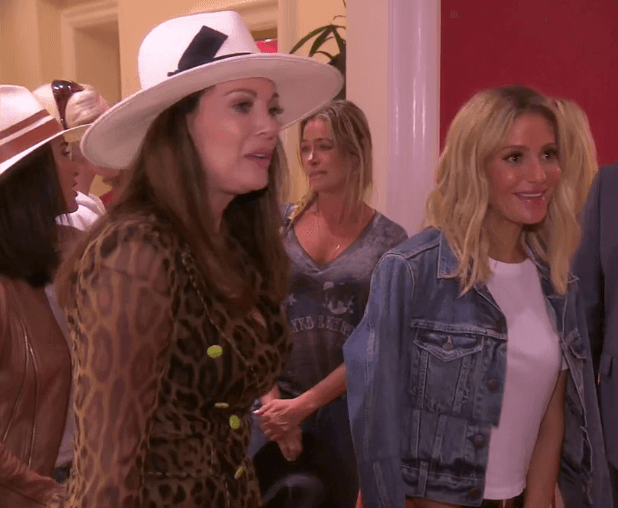 The Baha Mar is gorgeous and the suites are spectacular. They each come with a butler – which is status quo for some of these women. On the to-die-for balcony, Dorit Kemsley asks Lisa Vanderpump if she's happy to be her very good friend. Lisa says, At the moment, but how long will that last? Dorit tells Lisa she's being very negative and suspects Lisa is still harboring resentment that she gave away her Vanderpump dog. Ya think?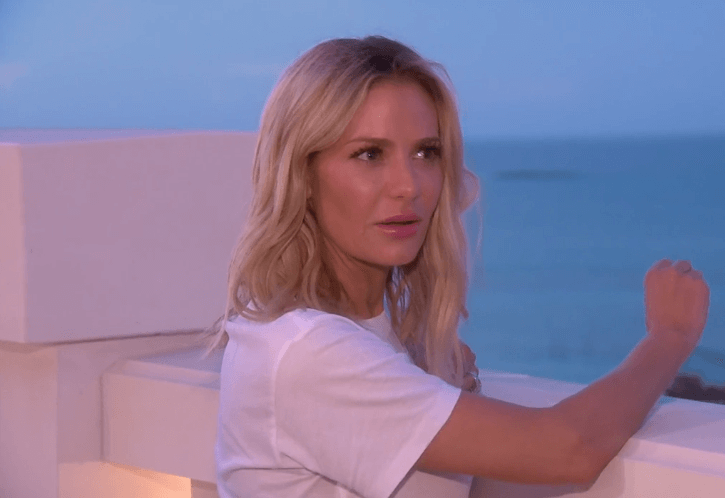 The ladies will be meeting for sunset cocktails in Dorit and Lisa's suite. As they wait, Dorit says she's proud of Lisa for going on the girls' trip, still grieving for her brother and what not. Meanwhile, over in their suite, Kyle Richards and Teddi Mellencamp discuss that something is bubbling under the surface between Lisa and Dorit. Those two may not know they're really mad at each other, but Teddi and Kyle can see it and will expose it.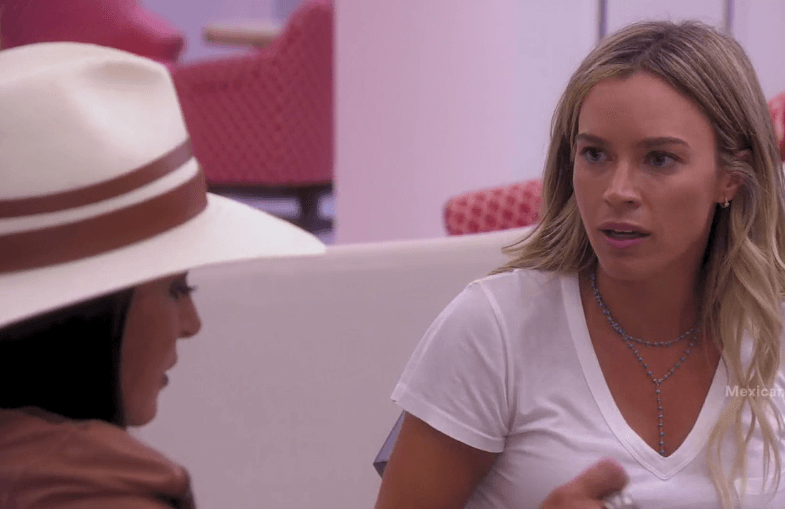 The ladies get dressed to the nines for cocktail hour. The best part of the evening is when Denise walks in wearing normal white shorts and a white tank top. Casual never looked so good. The second best part of the evening is when Lisa tells Dorit she looks like her dog, Schnooki. And the honorable mention goes to Erika's pony tail that can sweep the floor of runaway olives.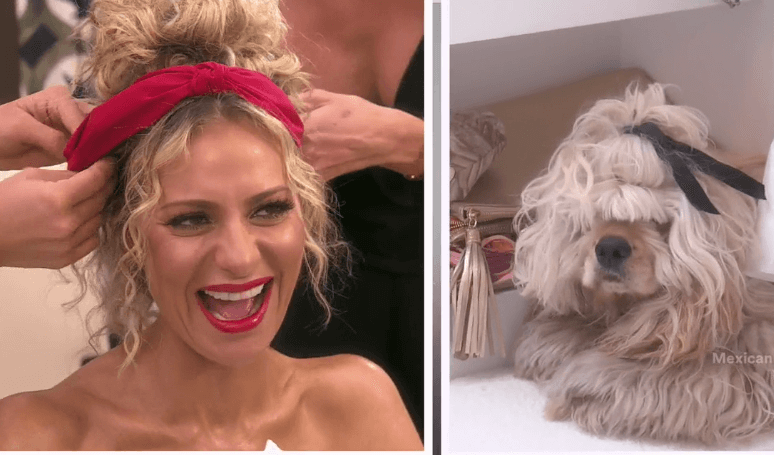 As Dorit explains the following day's activities on their private island, Lisa and Kyle have a private tete-a-tete. Lisa says she feels a little strange. Grief often makes us hyper vigilante to the fact that life is short and this is where Lisa's at. She warns Kyle that she needs to repair her relationships with her sisters before it's too late. And you know how Kyle absolutely hates talking about her family, however, being put on the spot, Kyle says she's currently speaking with Kim, but not currently speaking with Kathy.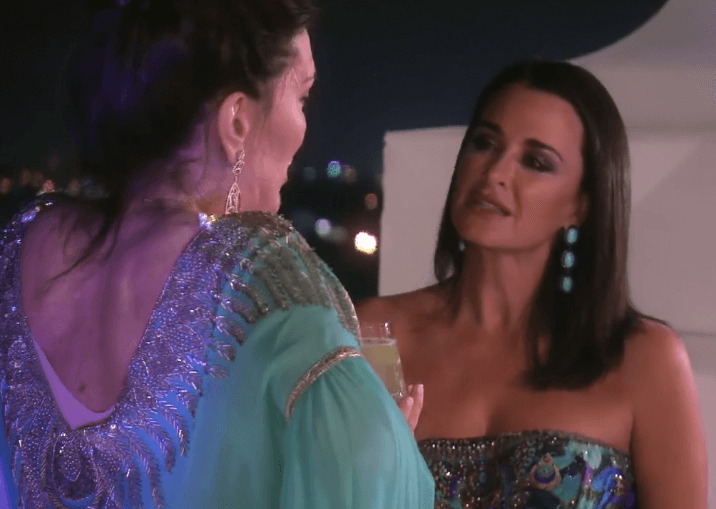 Rinna walks up and Kyle makes a remark to Lisa about Dorit being allergic to cats and dogs. The two quickly clam up, tipping Rinna off that she's out of the loop on something. Lisa shuts it down because she doesn't want to step in a giant pile of dog shit, but Rinna's on a mission now.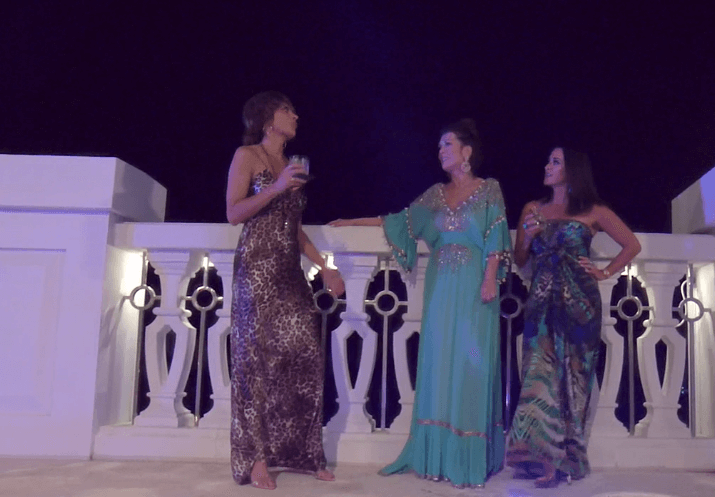 The following morning, Denise calls her boyfriend who is at home taking care of her girls. Wait. Is it time for phone sex? Remember they have sex every day. Unfortunately it's not. Over in Kyle and Teddi's suite, Kyle tells her about the #doggygate conversation with Lisa, but doesn't get to finish because Rinna struts in and demands to know what the hell is going on – after they tell her how fabulous she looks. Rinna hears the story, pulls out her shit-stirring spoon from her ass and tells Kyle and Teddi they were set up. This was news to them, but what the hell, they agree.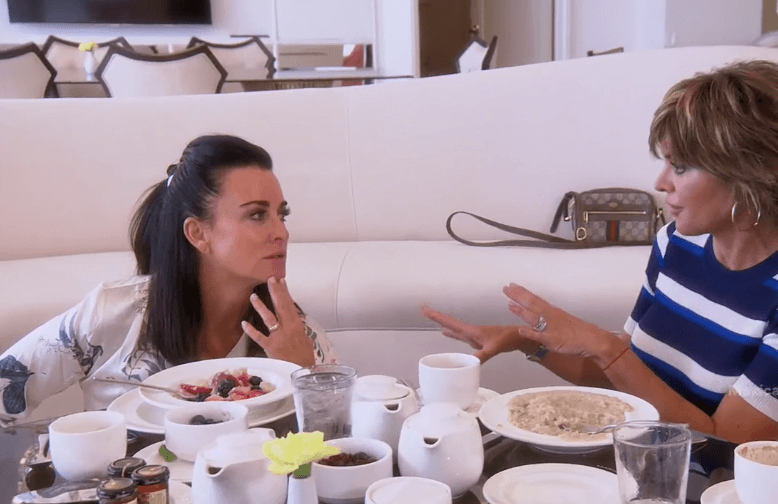 It's time to get on the boat and go to the beach! Good thing Erika's wearing her five-inch heels. They're great in sand. The last time Denise was in the Bahamas, she was doing a Playboy shoot while her mom and dad tagged along to watch five-month old, Sami. This trip is a little different. In fact, there will be more tears than a five-month old.
At the private island, Denise and Lisa go to the private hut for a couples' massage while the other ladies strike a pose and play in the water. During the massage, Denise and LVP bond over their adopted children. We learn that Denise's daughter Eloise has been diagnosed with a chromosome disorder that has caused a verbal delay. Lisa is impressed that Denise handles everything so calmly. Denise tells Lisa how much she misses her mother who died ten years ago. I think I see a friendship on the horizon with these two.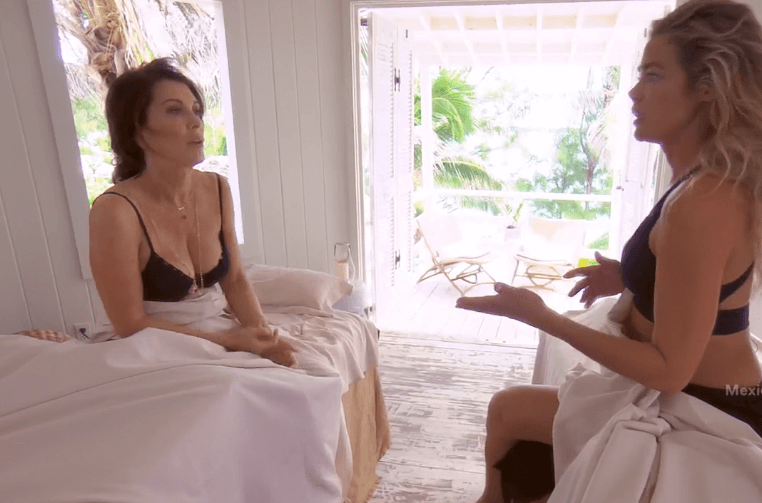 It's time for lunch on the beach so Rinna pulls out her spoon. She's ready for more shit-stirring. Rinna tells everyone to go around the table and say what needs to be said. Oh, great. A bitch session. Why?! Camille Grammer goes first and says she wasn't fond of Dorit last year for calling her a stupid cunt, but is ready to move forward. Dorit goes next and says she and Teddi are doing better now because their boys have forced them to be around each other. And Erika says she's having a good time. Nothing to see here folks.
Dorit Kemsley Abuses Her Friendship With Lisa Vanderpump to Dishonor $5K Contract With Vanderpump Dogs
LVP goes next. She says she's happy to be with friends who've supported her. If only she stopped there, but Lisa continues and says she was disappointed that Erika didn't call when her brother died. Turns out, Erika sent a hand-written note with only two lines of sympathy. Personally, I think that's a lot coming from the Ice Queen, but Lisa wanted more.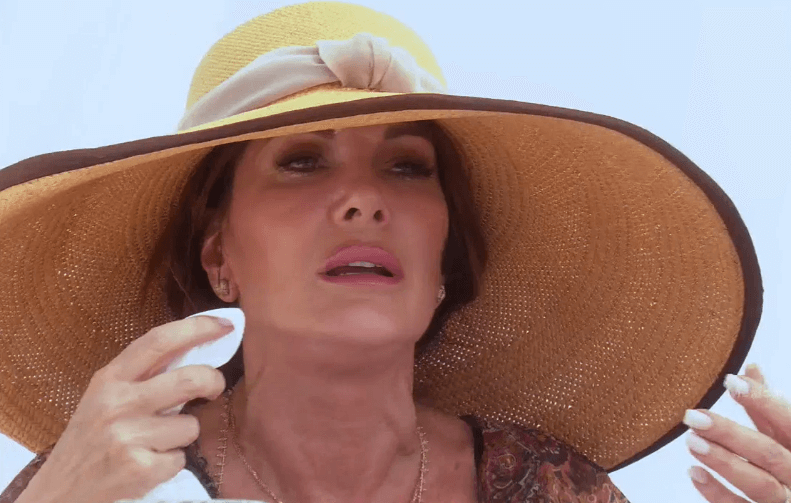 Erika says, too bad, so sad. It's not until LVP says let's move on that Erika tells her not to bring this shit up again or make her out to be the bad guy because she will defend herself to the bone. Wow. Way to move this to Defcon 1.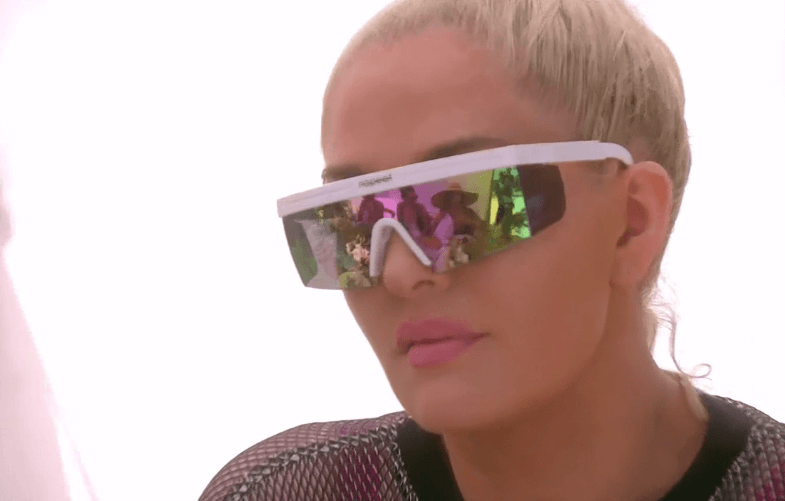 The ladies flip the mood and talk Denise into acting like the Bond girl she used to be. They record her coming out of the water even though Christmas Jones never came out of the water. The ladies return to the hotel to get ready for dinner. Rinna stops by Erika's room to show off her psychedelic suit. Guess what? Erika has brought the receipts. She shows Rinna a snapshot of the condolence note she sent to Lisa. She's married to a lawyer, this one.
Kyle Richards Accuses Lisa Vanderpump of Being Manipulative and Setting Her Up!
At dinner, the women waste no time ordering drinks and appetizers. Half of the ladies leave for the bathroom, Dorit being one of them. Kyle tells LVP that she feels weird about all the side conversations concerning #doggygate. Here's who knows: Kyle, Teddi, Erika, and now Rinna. Four bored women. The ladies return to the table and the dog is fully let out of the crate. Even though Dorit says she doesn't want to go to a bad place, Teddi ignores her and announces they all know about #doggygate.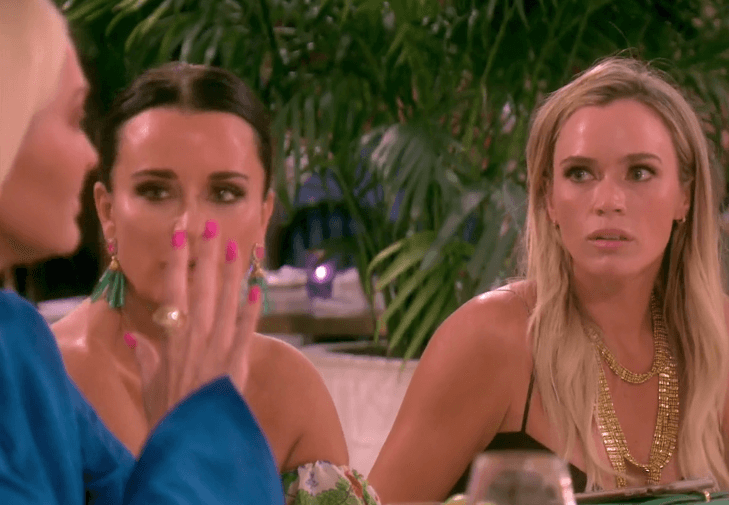 Rinna jumps in and says LVP should have protected Dorit from her rabid event planner who gossiped to Teddi on purpose. Lisa feels like everyone is attacking her when this all started because Dorit didn't handle #doggygate correctly. Denise is lost and quickly realizes it's better that way. Erika defends Dorit and Rinna thinks LVP is a puppet master who's losing it. LVP explains that she believes Dorit thought she was giving the dog to a loving home, however, it all went wrong and the dog wound up in a kill shelter.
Rinna and Kyle rush to hug Dorit. LVP says that she didn't realize Teddi would be gossiping with her event planner. It seems their friendship came about because of Teddi's weakly trips with her daughter to visit Vanderpump Dogs. Teddi loses her zen and storms out of dinner. If only she knew an accountability coach.
Next week on The Real Housewives of Beverly Hills, the ladies get naked wasted, try to play golf, and kick Lisa Vanderpump while she's down. Too bad these ladies weren't there for Fyre Festival. That would have been fun to watch!
"Like" us on Facebook  "Follow" us on Twitter and on Instagram