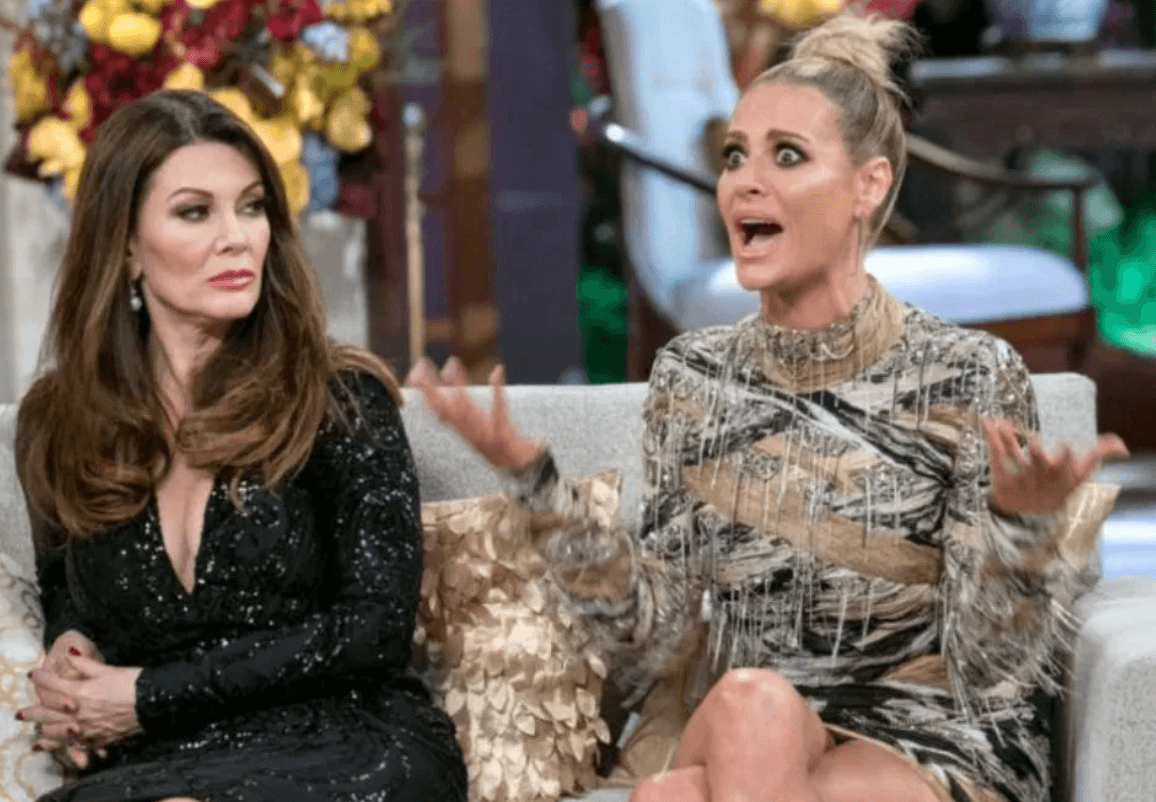 The Real Housewives of Beverly Hills has only just begun — but Dorit Kemsley  is already in the hot seat!
Dorit Kemsley and husband, PK, are being put on blast for mishandling a dog adoption — the pet debacle featured on the premiere episode. Dorit re-homed a dog adopted from Vanderpump Dogs against a signed contract — the agreement specifying a $5k non-compliance penalty. The contract requires adopters to return unwanted pups back to Vanderpump Dogs — the condition a typical standard for animal rescue shelters. 
On last week's episode, PK cited Lisa Vanderpump and Dorit's "best friend" status, when Lisa pointed out the fine, outlined in the contract.
On Friday, Lisa Vanderpump confirmed on Twitter that the Kemsleys never coughed up the cash — and fans are calling foul.
@LisaVanderpump did Dorit & PJ pay the $5000 penalty ? #puppygate

— Ann Mikelich (@AMikelich) February 15, 2019
no they didn't.

— Lisa Vanderpump (@LisaVanderpump) February 15, 2019
Viewers weighed in on Lisa's reveal — and dissed Dorit and PK for dodging the fee. 
That's completely unfair to others who have followed the contract. I guess that's why you never do business with friends.

— Ann Mikelich (@AMikelich) February 16, 2019
They are taking advantage of their friendship – shows exactly what kind of ppl they are. Not responsible dog owners, breaking the contract and disrespects their friendship.

— QuentinQ (@QuentinQ12) February 16, 2019
Dorsnot and PP should pay that money. Oh ya they can't, they're broke

— Mama Bear Nancy (@Le_Chick_ca) February 19, 2019
CROOKS. THEY OWE EVERYONE LISA….#RHOBH

— NastyPeaceAWork (@LetMESay8) February 16, 2019
They can't afford it @doritkemsley1 and PK are taking advantage of the fact that you are friends!!! They are bums!!

— Sophistication (@sweetseraphim87) February 18, 2019
They even stiff their so called "friends" ? Disgusting!

— Ella Macavoy ?? (@EllaMacavoy) February 18, 2019
Shocker! So you give them a pass and they still act like asshats…stay on the show and give them hell!

— Casey R (@caseyR1323) February 16, 2019
Do you believe that Dorit Kemsley and PK will be held accountable for the doggie disaster? Should the Kemsleys honor the agreement and pay up?
Watch The Real Housewives of Beverly Hills , Tuesday nights at 9:00 pm, ET, on Bravo.
"Like" us on Facebook "Follow" us on Twitter and on Instagram