VIDEO: Kelly Dodd Uses Another 'RHOC' Housewife To Attack Vicki Gunvalson!
Kelly Dodd continues to take shots at Real Housewives of Orange County  vet, Vicki Gunvalson, and has enlisted a Bravo blast from the past to amp her mean girl game.
EXCLUSIVE: #RHOC Kelly Dodd Fat Shames Vicki Gunvalson's Friend In Vulgar Rant Then Plays Victim!
Kelly Dodd, 43, revealed on social media that she had crossed paths with Real Housewives of Orange County alumni, Lauri Peterson, during a recent jaunt to Aspen, Colorado.
https://www.instagram.com/p/BuFVZE2H-8u/
The controversial Bravoleb grabbed the opportunity to diss Vicki's "OG" status — labeling Lauri the "original OG" of the franchise.
Lauri was a Real Housewives of Orange County cast member for the first four seasons of the Bravo reality show. She appeared as a "guest" in Season 5, then returned as a "friend" in Season 8.
Lauri appeared in one of Kelly's snowy Instagram stories, where the high-volume reality star proclaimed that Lauri held the "OG of the OC" title — not Vicki.
"I don't know why everyone says that Vicki is the OG," Kelly snarked. "Lauri Peterson is the original OG of the OC. Not Vicki." Lauri chimed in with a giggle.
When a fan called out the reality diva's declaration that Lauri is the 'OG of the OC' based on Andy Cohen's own words, Kelly insulted the person, "can't argue with dumb," she wrote.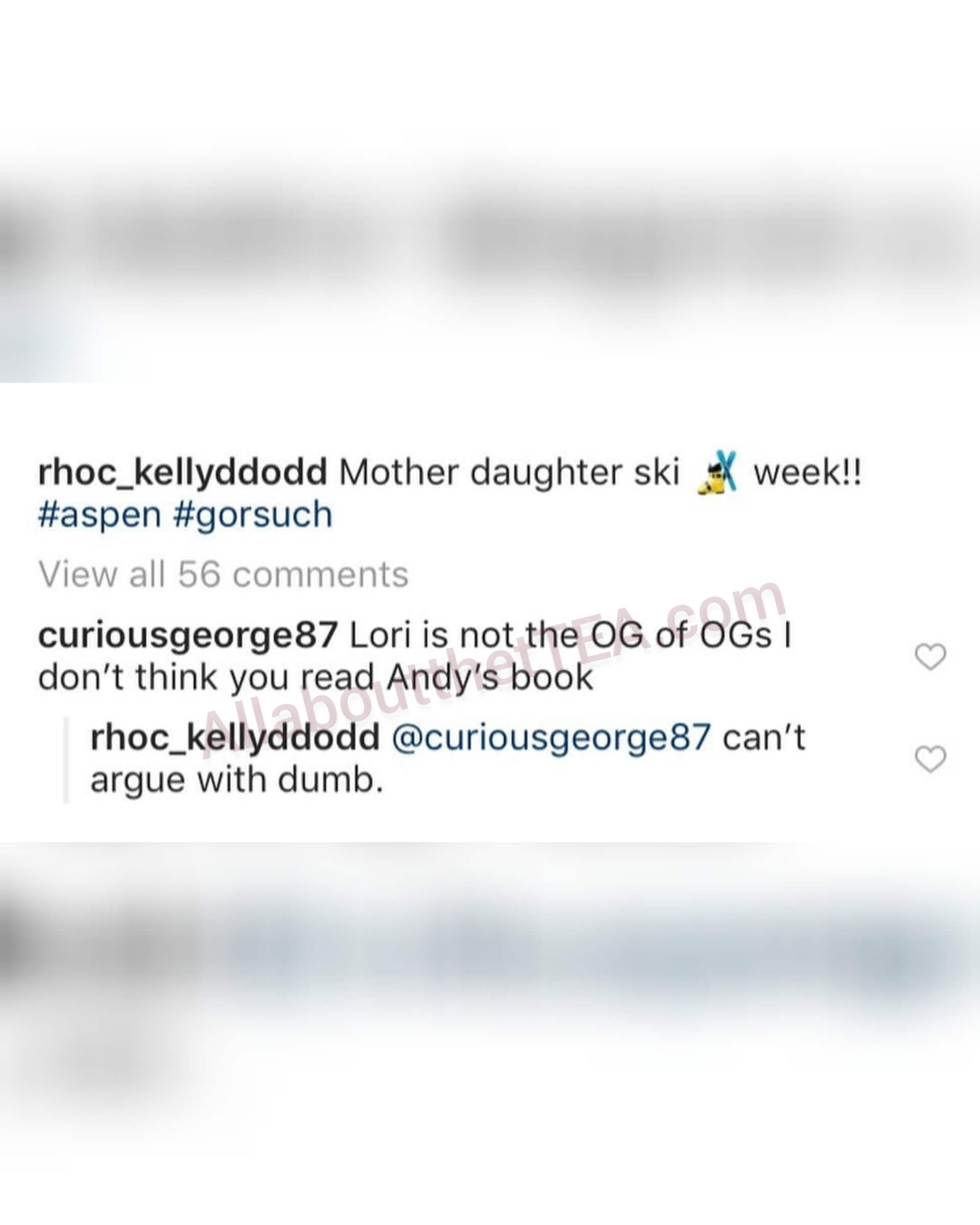 Fans know that Kelly and Vicki's friendship took a fatal dive, afterVicki alleged that Kelly used cocaine during last season's reunion series. The frenemies exchanged jabs during the offseason, and now have to coexist while cameras film for Season 14.
Who gets your "OG of the OC" vote — Vicki Gunvalson or Lauri Peterson?
The Real Housewives of Orange County is currently filming.
"Like" us on Facebook  "Follow" us on Twitter and on Instagram 
Becca is a Senior Editor for All About The Tea. She's a coastal girl who loves the outdoors, and writing about the sneaky and silly side of reality TV. Her bio is short, but her snark is endless. She loves writing for the sharpest posters in the world.