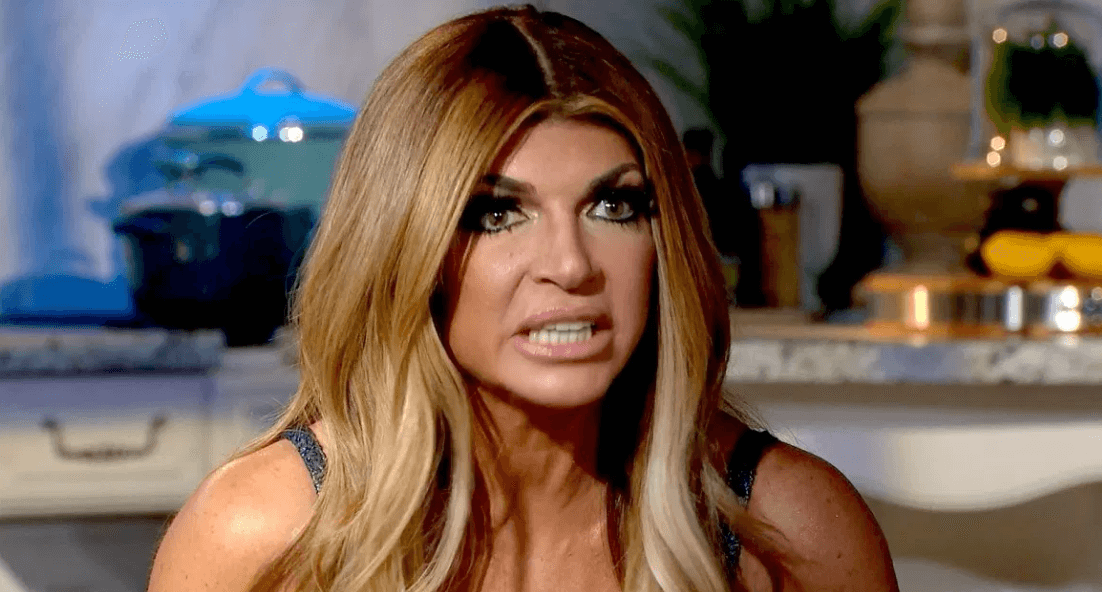 Teresa Giudice is preparing Joe Giudice for his new life in Italy and reaching out to the mob to secure her jailbird husband a job!
According to sources, The Real Housewives of New Jersey  star is using her connections with family members of mobster, Tonino Solimine.
EXCLUSIVE: Teresa Giudice & Melissa Gorga's 'RHONJ' Reunion Fakery Exposed!
Tonino Solimine is a criminal, who ran a heating-oil delivery business, T&S Trucking. He was convicted in 2011 for operating a $75-million scheme in which customers were given less oil than ordered, with the remainder sold on the black market. Tonino Solimine was sentenced to 5 years in prison for theft from interstate shipments and money laundering, then deported to Italy after he completed his prison sentence.
Tonino Solimine and Joe Giudice have a lot in common — both Italian immigrants with felony convictions, and both deportees — so it's only natural that Teresa is looking towards the Solomines for support. 
"She's accepted Joe may really be sent away," a source tells Star Magazine, "and she's been leaning on the Solomines for support."
In October 2018, a judge ordered Joe Giudice be deported back to his native Italy, upon his release from federal prison in March 2019.
Teresa Giudice revealed on The Real Housewives of New Jersey Season 9 reunion that she's divorcing her husband, Joe Giudice, after he's deported from the United States.
Share your thoughts on Teresa Giudice  reaching out to the mob to secure Joe Giudice a job in Italy.
"Like" us on Facebook  "Follow" us on Twitter and on Instagram