Southern Charm
'Southern Charm' Alum Cooper Ray Drags Patricia Altschul and She Threatens Legal Action!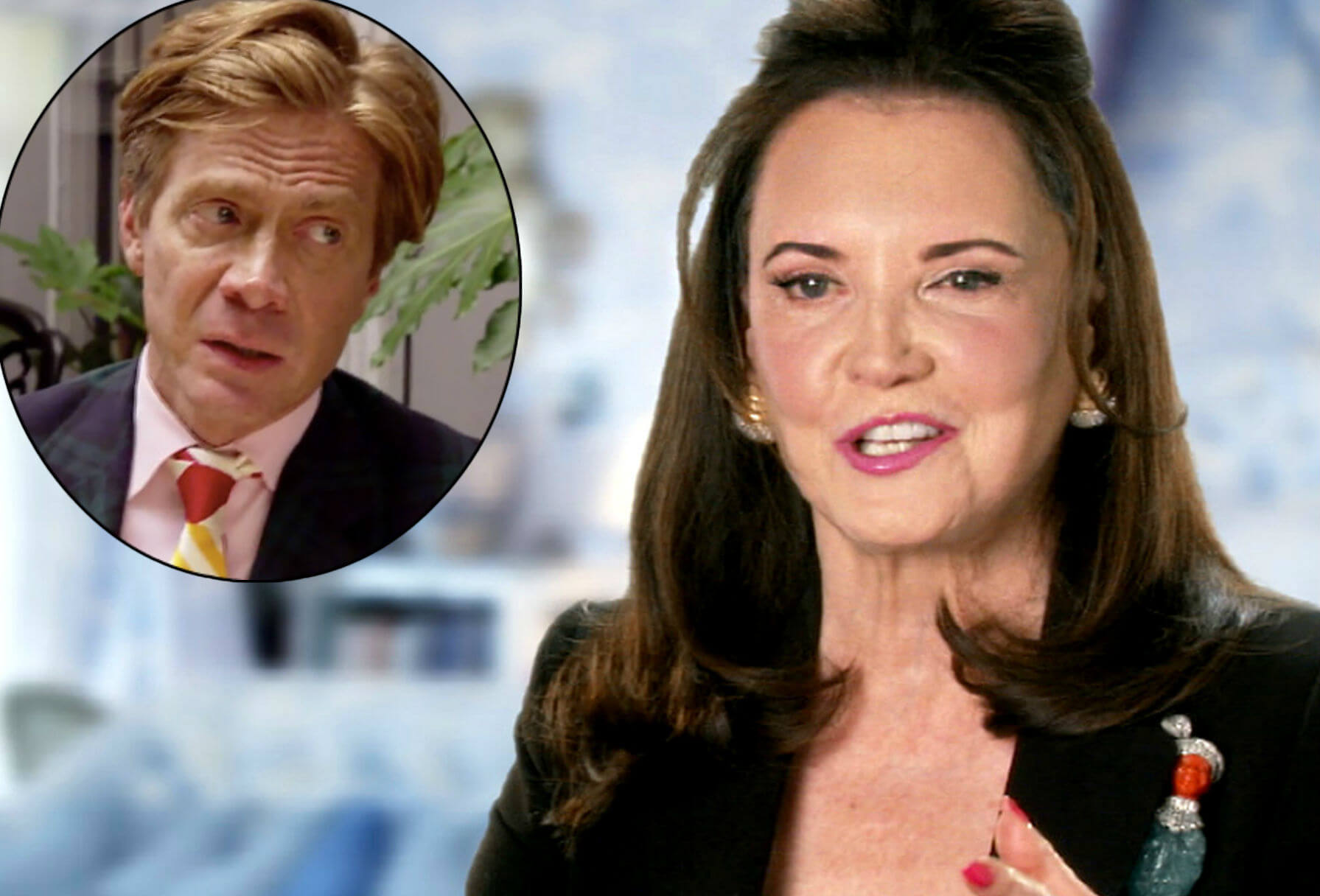 As viewers await the upcoming season of Southern Charm, Patricia Altschul and Cooper Ray got the party stated early, by reigniting their longtime feud. 
EXCLUSIVE: Thomas Ravenel Blasts Ashley Jacobs For "Bad Mouthing" Kathryn Dennis After Blowout Fight
Cooper Ray scrapped with Patricia on Instagram over the weekend — adding another chapter to the ongoing conflict. The colorful friendship crashed and burned during Season 3, after Cooper befriended Patrica's arch-nemesis at the time, Kathryn Dennis.
EXCLUSIVE: Footage of 'Southern Charm' Star Kathryn Dennis Fleeing After Hit & Run Accident!
Captured screenshots reveal the unfolding drama — which kicked off after Cooper posted a nod to friendlier days — via a flashback Southern Charm video. Cooper captioned the post "A Resounding Endorsement from the "Grand Dame of Charleston" herself!"
On Sunday, Cooper posted a snarky update, he wrote:
 "This thread contained a very lively debate between Pat and I, but many of her nasty, petty, untrue (and defamatory & libelous) comments were deleted overnight (by her or someone advising her) hence many of the responses won't make much sense. That's why you have to stay current, chickens! When the bat comes out of the cave and swoops in, you know it's going to be quick & vicious but probably gone the next day.😎 It's a good thing we know how this works, eh? screenshot everything! That way we are prepared for future untruths as well as a tell all book when time comes or interview. For the record, I never meant to expose her petty hatefulness, I was just posting a fun video of MY WORK on a job I was hired for. The responding attack was just extra.."
Patricia Altschul and Cooper swap accusations and barbs in the contentious social media chat. Patricia claims possession of evidence exposing Cooper slamming cast members, and Cooper accuses Patricia's butler of bashing him to an unnamed client.
EXCLUSIVE: 'Southern Charm' Star Kathryn Dennis Shacks Up with Alleged Charleston Pill Pusher
Take a look at the fiery exchange  —  and you make the call!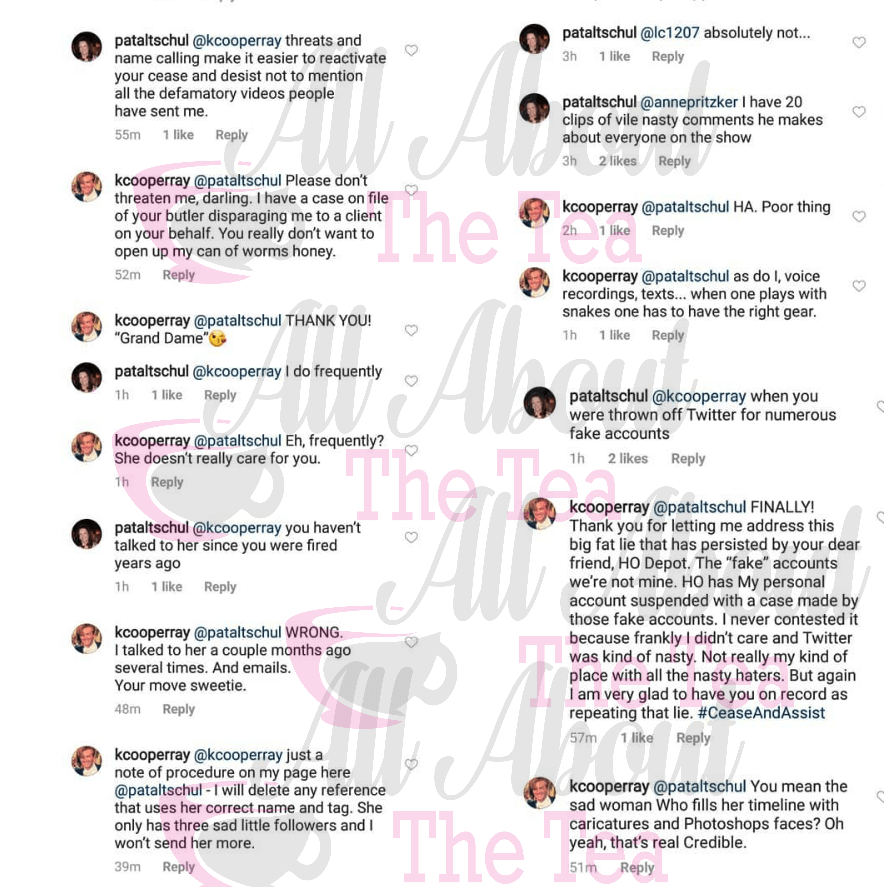 Will Patricia and Cooper come to legal blows? Stay tuned! 
Southern Charm is expected to premier later this year.
"Like" us on Facebook  "Follow" us on Twitter and on Instagram