Celebrity News
Jillian Michaels Drags 'Extremely Rude' Andy Cohen For A 'Truly Hideous' Experience!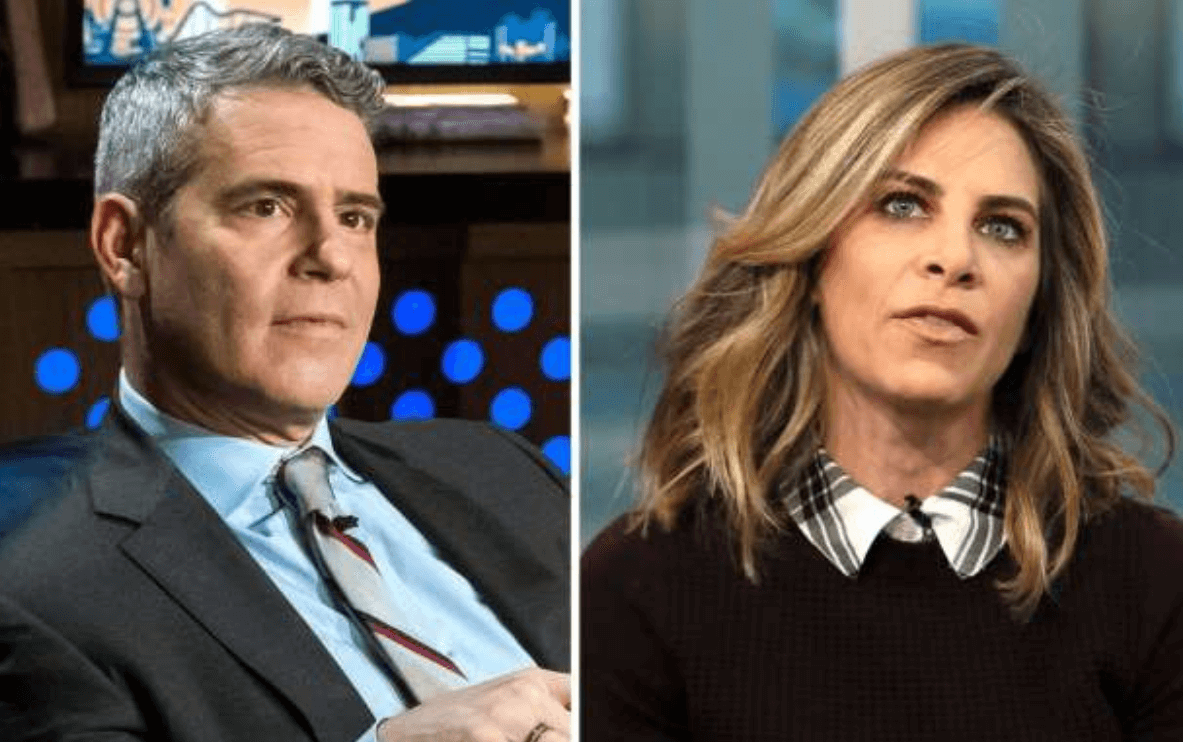 One of the latest celeb feuds brewing is between Jillian Michaels and Andy Cohen.
Things with the personal trainer and the Watch What What Happens Live host got "truly hideous" and Jillian Michaels is opening up about their feud.
"Like in all the years I've been doing this, nothing like this has ever happened," the fitness guru dished to US Weekly. "We've not been friendly for years," Michaels said. "I did his show once and it was a really awful experience."
The 'Master Your Metabolism' author describes her first time meeting the Bravo executive and says he was "extremely rude, condescending and unprofessional" — which was disappointing because she was expecting the two to be "gay homies." 
Eileen Davidson Exposes Lisa Vanderpump's Plan to Quit 'RHOBH' Amid Drama With Her Costars!
According to Jillian Michaels, she was "exhausted" when taping Watch What Happens Live, also recuperating from stomach flu. The personal trainer said that after doing press all day and Cohen's show, he brought out a shotski, which includes multiple shot glasses on top of a downhill ski.
"So he was explaining [the shotski] to me," Michaels stated. "And I was a little bit out of it and I nodded like, 'Yeah I got it. So you drink the shot or whatever. He turns around again over his shoulder and looks at me and goes, 'Do you understand?'"
"And this was before the show started," she continued. "And it's live! So you can't leave … At the end of it, I was like, 'I gotta tell you, that was a truly hideous experience. Like in all the years I've been doing this, nothing like this has ever happened.'"
Wendy Williams' Husband Threatens Show Staffers Over Cheating Rumors & Painkiller Scandal!
On a recent episode of Watch What Happens Live, Andy Cohen referred to their rift as a "weird little pissing match," then awarded her with the infamous "Jackhole of the Day," slam. 
"Tonight's 'Jackhole of the Day' goes to Jillian Michaels, who slammed the keto diet as an awful diet," he said earlier this month. "Don't feel bad, keto diet. A lot of people think Jillian Michaels is a bad idea."
Jillian Michaels clapped back and called the talk show host an "asshole," during a taping of the "Skimm'd From the Couch" podcast.
"Andy Cohen is just not a nice guy. And I've said that for many years," she said. "I had a really crappy experience with him on his show … He's, like, constantly looking for, like, a way to pick at me … He doesn't do keto. He doesn't believe in keto. He's just an asshole."
Whose side are you on,Jillian Michaels or Andy Cohen? Sound off in the comments!
"Like" us on Facebook  "Follow" us on Twitter and on Instagram