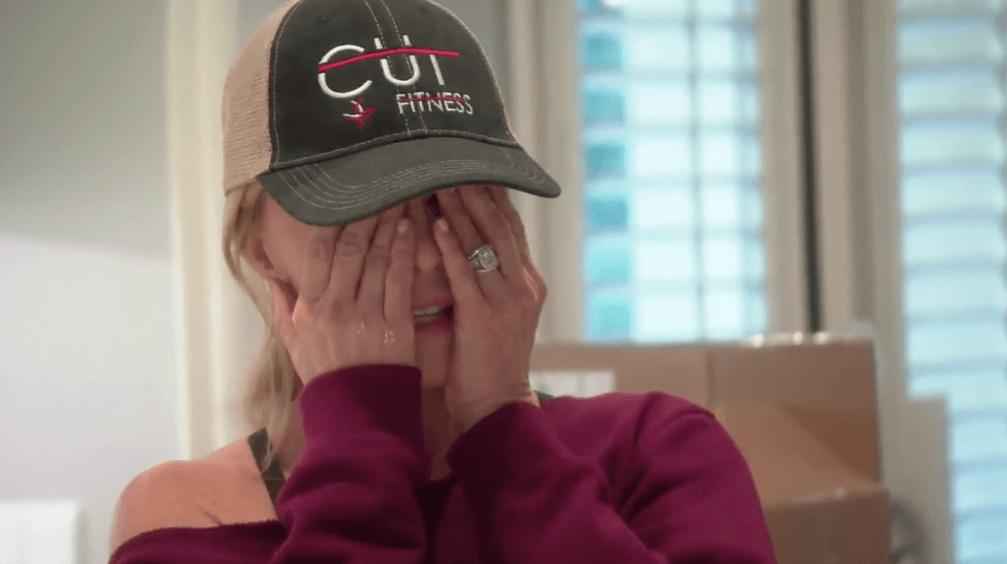 Real Housewives of Orange County vet, Tamra Judge, released a statement on Monday, addressing her son's controversial Instagram slam of a British transgender couple's decision to transition their 5-year-old child.
Bravo In Panic Mode After Ryan Vieth's Transgender Attack — He Deletes Instagram Account & #RHOC Fans Want Tamra Judge Fired!
 Ryan Vieth's since deleted transphobic rant fired up the internet, prompting fan outcry against both Tamra Judge and Ryan.
"LETS BE F*CKING REAL, THE WORLD IS F*CKED. COMPLETELY F*CKED," Ryan captioned a photo of the headline.  
"Wow that's sad. 5 year old can not make a decision like that," Tamra chimed in — before swiftly deleting her response.
Tamra, 51, wrote on Instagram that she's "extremely upset" by her son's comments, and  assured followers that Ryan immediately recognized his mistake.
"I'd like to address the many comments regarding my son Ryan's posts on Instagram. I have been extremely upset my son would post such a thing. A post that I did NOT see because he took it down immediately knowing it was WRONG."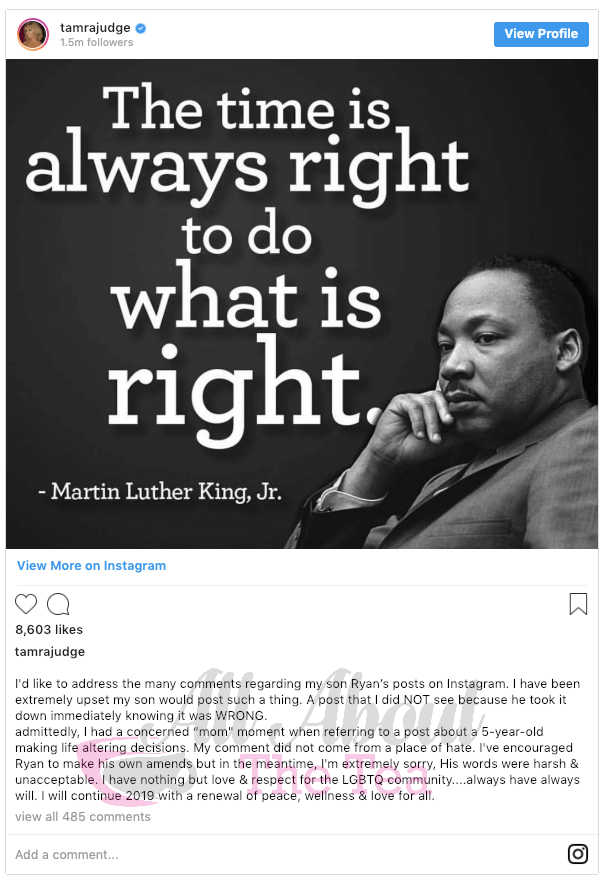 Tamra addressed throwing in her own two cents, and apologized for her son's vitriolic blurt.
"Admittedly, I had a concerned "mom" moment when referring to a post about a 5-year-old making life altering decisions. My comment did not come from a place of hate. I've encouraged Ryan to make his own amends but in the meantime, I'm extremely sorry, His words were harsh & unacceptable. I have nothing but love & respect for the LGBTQ community….always have always will. I will continue 2019 with a renewal of peace, wellness & love for all."
Tamra did not mention her own decision to "like" Ryan's incendiary comment — but many fans took note of her quickly erased cosign. Viewers sounded off on social media — and pushed Bravo to take action.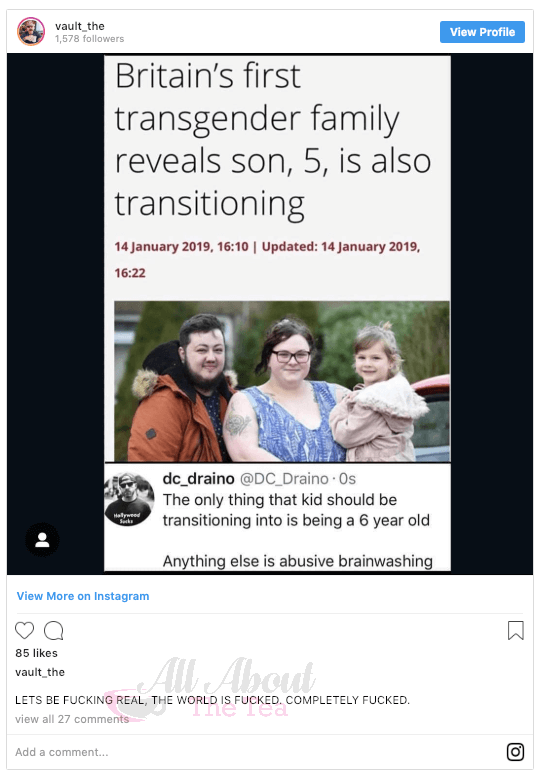 Reality TV enthusiasts know that MTV fired Teen Mom 2 personality, David Eason, after he posted homophobic comments on social media. A precedent exists — and Bravo reportedly felt the heat from furious fans.    
What do you think of Tamra's Instagram statement — and do you think that Ryan Vieth will continue to make appearances on the Real Housewives of Orange County?  
"Like" us on Facebook  "Follow" us on Twitter and on Instagram